The 15 Podcasts by Women That Need to Be on Your Playlist
Hands up if you're tired of listening to men speak.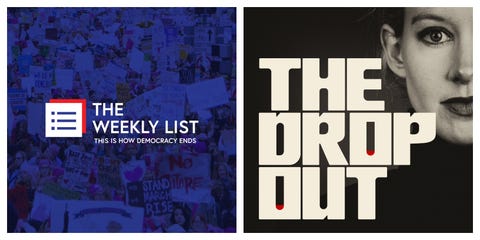 Who here is tired of listening to men speak? From their making decisions about our bodies to silencing our stories, enough is enough. If you're in desperate need a few more female voices in your life, check out some of these podcasts hosted by women. Just hearing their stories, engaging in their conversations and interacting with their content can make the world feel a lot less male-centric. These kickass ladies will give you just the therapy you need—whether that's a good laugh, your next true crime binge, or some real-talk relationship advice.
This content is created and maintained by a third party, and imported onto this page to help users provide their email addresses. You may be able to find more information about this and similar content at piano.io