The Best New Christmas Movies of 2019
Snuggle up with hot cocoa, slippers, and one of these films.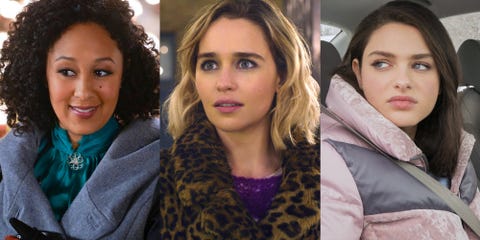 Hallmark/Universal/Netflix
The Christmas movie industry is a behemoth. Come October, you'll be faced with approximately one million and one holiday movies to pick from, with several of those being brand-new holiday movies, whether you're looking to catch your Christmas films in theaters, on Netflix, on Hulu, on Amazon Prime, Lifetime, Hallmark...you get the gist. It's overwhelming! So we've done the hard work for you: These are the 15 best new Christmas movies of 2019, no matter what you're in the mood for.
This content is created and maintained by a third party, and imported onto this page to help users provide their email addresses. You may be able to find more information about this and similar content at piano.io