Every Rule the 'Love Is Blind' Cast Has to Follow While Filming the Show
Wait, how much time can they spend in the pods?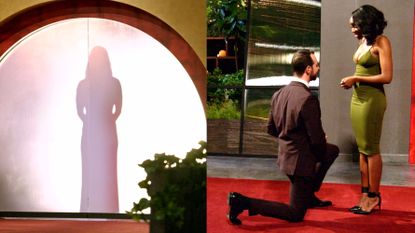 (Image credit: Netflix)
Watch your back, Bachelor producers: There's a new dating show everyone is obsessed with. Netflix's Love Is Blind (opens in new tab) follows men and women as they go on a series of blind dates (literally, they can't see each other) in hopes of finding The One. Marriage proposals happen before the couples ever see each other in person, and they must decide whether they'll walk down the aisle after knowing each other for only six weeks. Clearly there's a very strict set of instructions for each person (i.e. no phones or connection to the outside world) to make sure they can truly figure out if love is blind. Ahead, all of the rules the cast has to follow during the 38-day experiment.