13 Black Movies to Watch on Netflix Right Now
Queue up these picks before you fall victim to the Netflix algorithm.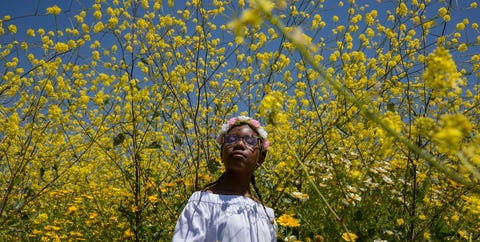 Because of the tyrannical nature of the Netflix algorithm and their vague recommendations for Black movies, I have taken it upon myself to make a list of my favorite Black films that are available on the streaming service. While compiling the list was easy, I found it difficult to write an introduction to this selection. Because, what category is more fraught than that of "Black movies?" What makes a movie Black? And why must we continue to sit around making lists about Black movies? Does this exercise accomplish anything?
Well, there are two answers to that last question. One, the relative lack of Black movies–and by that I mean movies with Black people in front of or behind the camera–compels me to make lists that highlight movies which may have slipped under the radar or evaded awards season recognition. Two, the more attention we can draw to ambitious Black movies, the more likely it is that the industry finances and produces them.
In fact, a report by Professor Stacy L. Smith and the Annenberg Inclusion Initiative at USC Annenberg School for Communication and Journalism revealed that Hollywood has only made minuscule strides in their attempt to diversify their industry. Titled Inequality in 1,300 Popular Films, the report examined 57,629 characters in 1,300 top films from 2007 to 2019, and showed that there is a consistent lack of representation for diverse groups.
The lack of representation goes beyond the distribution of speaking roles in a movie. According to the report, only 6.1 percent of directors were Black, and that's not even mentioning the underrepresentation of other groups in the study.
Some people only think about Blackness in the immediate aftermath of a protest movement or during Black History Month, which tends to perpetuate the same racist institutions that we must abolish. Or worse, people see these lists as a way to "educate" themselves about Black lives, as if the humanity of Black people wasn't already a given. As if Black people don't fall in love, struggle to pursue their dreams, or fight inner demons.
The movies I've included are more than just a list of my faves. Two of the films–The Burial of Kojo and Atlantics–take place in Ghana and Senegal, respectively, and use magical realism to tell haunting, yet hopeful, stories about capitalism and trauma. There's a selection of documentaries, some of which take a searing look at racist violence, while one of them is a celebration of Black musical traditions. But all of these films reflect the multiplicity of Black experiences that manages to make the personal political. Here's my list of Black movies on Netflix you should watch right now.
This content is created and maintained by a third party, and imported onto this page to help users provide their email addresses. You may be able to find more information about this and similar content at piano.io