The 15 Best Audiobooks of 2021 (So Far)
Sit back, relax, and let someone else read you the biggest books of the year.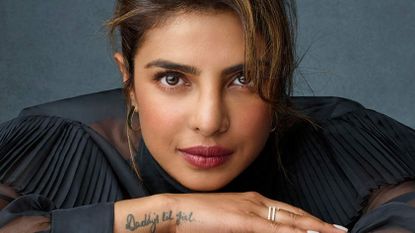 (Image credit: Courtesy)
It's the same story every year: You promise yourself that this will be the year you finally get back to reading and start chipping away at your years-long TBR list, only to find yourself most nights opening Netflix rather than a new novel. Not judging—we've all been there—but if you're really wanting to up your page count amid a demanding, exhausting schedule, prepare to make audiobooks your new best friend.
Audiobooks are all pros, no cons: You can listen while running errands, cooking, and commuting—without getting motion sick!—so they fit perfectly into your schedule. Plus, with the audiobook business booming, the biggest books, from classics to buzzy new releases, are being recorded by some very familiar voices, which adds a fun layer to any reading experience. On top of all that, quite frankly, there's nothing more peaceful than being read to after a long day. If that isn't enough to make you an audiobook convert, this list definitely will: We've rounded up all the best audiobooks of 2021 so far, here to bless your eardrums. (And for when you need a break from books, check out our guide to the best podcasts of 2021.)
1/15
'The Push' by Ashley Audrain
This psychological thriller will keep you glued to your headphones all day long. It follows a new mom, Blythe Connor, whose concerns about her children are repeatedly dismissed—until a devastating incident sends the entire family reeling. It's narrated by Marin Ireland, an award winning stage and TV actress who currently stars as Sissy in The Umbrella Academy and is a prolific audiobook narrator.
Available January 7
2/15
'A Swim in a Pond in the Rain' by George Saunders
The follow-up to the Booker Prize-winning novel Lincoln in the Bardo, this essay collection is basically a version of the MFA class on Russian short stories that Saunders has been teaching for years at Syracuse University. It combines several of the most important pieces of Russian short fiction with seven essays by Saunders about what makes them so important. What could be supremely dry material is livened up not only by virtue of being written by Saunders, but also by the star-studded cast of narrators: Phylicia Rashad, Nick Offerman, Glenn Close, Keith David, Rainn Wilson, BD Wong, and Renée Elise Goldsberry.
Available January 12
3/15
'Concrete Rose' by Angie Thomas
The latest entry in Thomas' powerful The Hate U Give series jumps almost two decades backwards in time to tell the story of Starr Carter's father, Maverick, exploring the experience of growing up as a Black boy and teenager in America. The narration is in expert hands with Dion Graham, who starred in The Wire before becoming an award-winning audiobook narrator.
Available January 12

4/15
'Just as I Am' by Cicely Tyson
Released just two days before her death, Tyson's memoir gives us all the invaluable opportunity to read about the almost 100 years she spent making the world a better, more beautiful place. "Just as I Am is my truth. It is me, plain and unvarnished, with the glitter and garland set aside," Tyson said of her book. It's narrated by Viola Davis and Robin Miles, and Tyson herself reads the introduction. This is one you'll never want to end.
Available January 26
5/15
'Four Hundred Souls' edited by Ibram X. Kendi and Keisha N. Blain
This ambitious volume tasks 90 writers each with tackling five years of the 400 years since the first enslaved Africans were brought to American shores in 1619. Edited by Kendi and Blain, as a whole, the book builds a comprehensive portrait of the Black experience in America. In the audiobook version, each section is read by a different member of a cast that includes famous voices like Danai Gurira, Leslie Odom, Jr., Samira Wiley, Phylicia Rashad, and many more.
Available February 2
6/15
'The Four Winds' by Kristin Hannah
From the prolific author of Firefly Lane, The Nightingale, and so many more award-winning novels comes this unputdownable tome. What starts as a heartbreaking description of what it was like to live at the intersection of the Great Depression and the Dust Bowl quickly transforms into a powerful story of the fight for worker's rights that still, unfortunately, rings true today. It's narrated by Julia Whelan, another name that will be familiar to many audiobook fans, and who got her start as a child actor in Once and Again.
Available February 2

7/15
'Unfinished: A Memoir' by Priyanka Chopra Jonas
There's something extra special about getting to hear someone read their own memoir, and Chopra Jonas' is no different. In the span of eight and a half hours, you'll get to hear the actress and humanitarian tell you her entire inspiring life story, from splitting her formative years between India and the U.S. to navigating personal tragedies to marrying every millennial's celeb crush. Give the woman a Grammy for audiobook narration already!
Available February 9
8/15
'Infinite Country' by Patricia Engel
Over the course of this sweeping, intense novel, we hear from the five members of a family that left their roots in Colombia for a better life in the U.S., only to be met with an entire new set of challenges that come with being undocumented in this country. Written by Patricia Engel, a daughter of Colombian immigrants herself, and narrated by Inés del Castillo, this powerful read won't take you long to listen to but will surely stick with you for quite some time.
Available March 2
9/15
'What's Mine and Yours' by Naima Coster
Fans of sweeping multigenerational novels, this one's for you. What's Mine and Yours follows two families in North Carolina, one Black and one white and Latinx, who are forever tied together when their community begins integrating its schools, forcing each and every one to confront their own relationships to race and identity. It's read by Bahni Turpin, who's appeared in Malcolm X and Cold Case Files, and has earned awards and critical acclaim for her work reading bestsellers like The Hate U Give and The Help.
Available March 2
10/15
'The Lost Apothecary' by Sarah Penner
Hot take: If a historical fiction audiobook is narrated by a full cast of readers, the audio version is always the way to go—just trust me. A trio of narrators voice this fascinating debut novel, which flips back and forth between the 18th century, when a London apothecary sold poison to women solely to be used on men, and the present day, as a young historian finds herself tracking down a series of clues to solve the infamous centuries-old "apothecary murders."
Available March 2
11/15
'Peaces' by Helen Oyeyemi
Nigerian-born British novelist Oyeyemi has made a name for herself in recent years for her mythical, magical novels, including Gingerbread and Boy, Snow, Bird. Next up is Peaces, which takes place on an unforgettable and truly bizarre train voyage that unfolds as a classic whodunit but allows its main characters to find answers about themselves along the way. The audiobook version promises to be a good one, with a six-person cast taking turns breathing life into the already very lively story.
Available April 6
12/15
Crying in H Mart
This heart-wrenching memoir tells the story of a mother-daughter relationship, with all its complications and joy. Over seven-and-a-half hours, Zauner–the indie musician known as Japanese Breakfast–narrates her own journey of grief after her mother's death, in her frank and beautiful style. A great read to gift to your own female relative so you can read and reminisce together.
Available April 20
13/15
'Malibu Rising' by Taylor Jenkins Reid
Real ones will agree that Reid's instantly bestselling books—Daisy Jones and the Six and The Seven Husbands of Evelyn Hugo—while already incredible on paper, are quite literally brought to life in audiobook form. We're going to go ahead and assume that Malibu Rising will be just as euphonic: It's read by audio pro Julia Whelan and follows four famous siblings over the span of one all-night, ultimately disastrous party. *Smashes preorder button.*
Available May 25
14/15
'One Last Stop' by Casey McQuiston
The countdown is on for the release of McQuiston's long-awaited follow-up to Red, White & Royal Blue (another absolutely impeccable audiobook, just FYI). One Last Stop offers up another refreshing, LGBTQ+ twist on the rom-com genre, with what is essentially a modernized version of Kate & Leopold. New York City transplant August immediately falls head over heels for a mysterious woman she meets on the subway, only to discover said woman has actually been mysteriously dropped in the present day from the 1970s, and is desperately searching for a way back. Going to go ahead and emotionally prepare for an incredible meet-cute, some adorable flirting, and a tearjerking conclusion.
Available June 1
15/15
'You Got Anything Stronger?' by Gabrielle Union
In the follow-up to her bestselling memoir We're Going to Need More Wine, Union gets even more vulnerable as she opens up about her fertility journey, parenthood, and her fight against racist practices in the entertainment industry. Over eight hours, you'll get to know the actress intimately as she shares stories of her decades-long career and her new life as a mom.
Available September 14
Celebrity news, beauty, fashion advice, and fascinating features, delivered straight to your inbox!
Andrea Park is a Chicago-based writer and reporter with a near-encyclopedic knowledge of the extended Kardashian-Jenner kingdom, early 2000s rom-coms and celebrity book club selections. She graduated from the Columbia School of Journalism in 2017 and has also written for W, Brides, Glamour, Women's Health, People and more.