Jennifer Hudson's Secret to Finding Hope After Loss
Jennifer Hudson's Secret to Finding Hope After Loss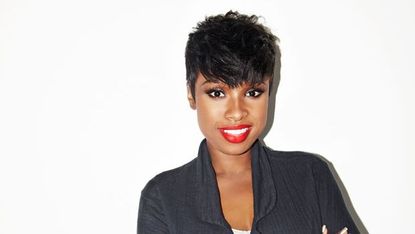 (Image credit: Peter Hapak)
Who: Jennifer Hudson, Cofounder, The Julian D. King Gift Foundation
Day Jobs: Singer, actress.
How She Got Here: In October 2008, less than two years after a breakout performance in Dreamgirls won Jennifer Hudson an Oscar and made her a hero in her hometown of Chicago, Hudson's mother, brother, and 7-year-old nephew, Julian King, were murdered. The shooter was her brother-in-law; the crime scene was her childhood home. It was the kind of tragedy that could have hardened someone. Not Hudson.
Passion Project: With her sister, Julia—Julian's mother and the only other surviving member of her family—she founded a nonprofit named for Julian that distributes school supplies on his birthday (and gifts at Christmastime), turning the day on which their grief is most searing into a day of grace, love—and healing. "We used to dread it," she says, "but now we count down the days and look forward to it because we find joy giving to others."

Family Ties: The foundation is also a tribute to her late mother, a church secretary, whom Hudson talked to on the phone every day. "My mother used to always tell me, 'Jenny, the thing I love about you is you always find the positive in things, no matter how negative they may be,'" says the 33-year-old. "Every day, I hear her voice in my head. I know that she's smiling down on her girls and she's proud of us." How could she not be?
Get Involved: juliandkinggiftfoundation.com or donate here
Related: 19 Other Women Who Are Changing the World
Photo via Peter Hapak
Celebrity news, beauty, fashion advice, and fascinating features, delivered straight to your inbox!