News You Should Know
Your daily FYI.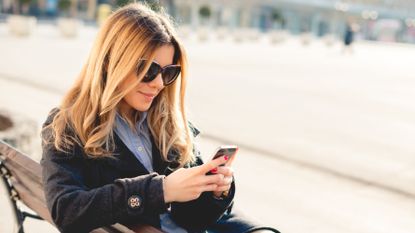 (Image credit: Archives)
—Comedian Amy Schumer is stirring up controversy lately—not that she's ever shied from doing so. Everyone's favorite funny girl is receiving a bit of backlash from film execs and fans after her risqué Star Wars-themed shoot for GQ's August issue, which apparently was not authorized by Lucasfilm or Disney. (EW)
Here's what happened when we asked @AmySchumer to redesign her GQ cover http://t.co/waPgXlnviV pic.twitter.com/rPkEaN3VQRJuly 16, 2015
See more
@CPThrio @icecoldpenguin Lucasfilm & Disney didn't approve, participate in or condone the inappropriate use of our characters in this mannerJuly 16, 2015
See more
—Remember #bendgate? Leaked photos of the upcoming iPhone 6S Plus indicate Apple may be solving the flexible iPhone issue with the next generation device. (Mac Rumors)
—U.K. tabloid, the Sun, has released clips of a young Queen Elizabeth and her family performing the Nazi salute. Reps from Buckingham Palace are disappointed in the exploitation of the images and is raising questions as to how they were obtained, given they were stored in the monarch's personal family archive. Nonetheless, this can't be good for the royal family. (The Guardian)
Secret 1933 film shows Edward VIII teaching Nazi salute to Queen. Watch EXCLUSIVE video FREE http://t.co/cfKKZYCjNp pic.twitter.com/NiPG5UiImQJuly 17, 2015
See more
—Finally, albeit ever so gradually, access to birth control is opening up. Beginning next year, Oregon will permit birth control to be sold over the counter without a doctor's prescription. (LA Times)
—The Huffington Post is sending a pretty big message about how they view Donald Trump and his presidential candidacy. Now, if you want to find coverage on Trump's campaign, it will be filed under the site's Entertainment section instead of Politics, right "next to stories on the Kardashians and The Bachelorette." (Huffington Post)
—Christmas in July? It certainly felt that way for Hawaiians who received two inches of snow last night. (SF Gate)
Snow falls on Mauna Kea, Hawaii summit, road closure in effect http://t.co/NiMDgephVr pic.twitter.com/F2PoV0wXjHJuly 18, 2015
See more
Marie Claire email subscribers get intel on fashion and beauty trends, hot-off-the-press celebrity news, and more. Sign up here.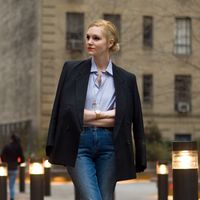 I am an experienced editor, writer, and creative strategist, specializing in fashion, beauty, and lifestyle content for digital media outlets, as well as video and social platforms. While I currently operate as a freelance contributor/consultant, with such clients as The Zoe Report, my 10+-year background in the industry was cultivated at the dot-coms of elite publications, including Harper's BAZAAR, ELLE, and Marie Claire.