Here's When 16 New and Returning Shows Are Coming to Netflix
Your plans for the year are officially booked.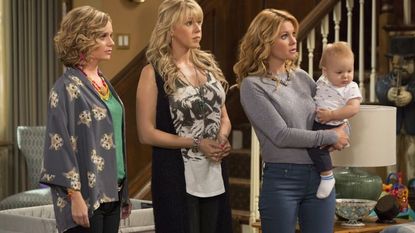 (Image credit: Netflix)
It's never been more clear that 2016 is the year where you simply sit on your couch and binge on Netflix. The streaming service is releasing more original series than ever before, with a new obsession launching seemingly every week. Netflix just announced the premiere dates for a new slate of shows, plus some returning favorites. So take a look at the list below and start coming up with excuses as to why you can't hang out with anyone, ever again. (In fact, it's probably better not to make plans in the first place.)
Chelsea Handler left her nightly E! series in 2014, but that doesn't mean her no-holds-barred humor went away. Her long-awaited series stays as un-PC as possible as Handler investigates marriage, racism, drugs, and Silicon Valley.
'Love,' premieres February 19
If you love all things Apatow, there's even more for you to watch. The creator of movies like Knocked Up and The 40-Year-Old Virgin has cast hilarious actors Paul Rust and Gillian Jacobs as a quirky couple trying to figure out relationships and themselves at the same time.
'Fuller House,' premieres February 26
Everywhere you look, there's a reboot of '90s television, and Netflix is no exception. Fuller House picks up decades after Full House, with D.J. as a newly widowed mom and Stephanie and Kimmy Gibbler stopping by to help out with the kids. Expect more cameos than you can possibly imagine.
If you haven't started watching House of Cards yet, shut yourself indoors while the weather is still miserable and catch up. This political thriller is addictive and fun, and the season's teaser looks as eerie as ever.
'Flaked,' premieres March 11
Netflix is calling "a serio-comic story," Will Arnett stars as Chip, a man who falls in love with his best friend's crush. According to Deadline, Chip markets himself as a "guru" until that image begins to quickly unravel.
'Daredevil,' second season premieres March 18
Now that you've fully binged on Jessica Jones (which is coming back for a second season), Netflix has more dark Marvel goodness for you. Get ready for Daredevil to take on a new villain: The Punisher. This is going to be good.
'The Ranch,' premieres April 1
If you miss That '70s Show, and having Laura Prepon on Orange Is the New Black just isn't enough, The Ranch is here for you. Ashton Kutcher and Danny Masterson are reuniting for this 10-episode sitcom, in which they play brothers. Kutcher plays a former semi-pro football player who comes home to run the family ranch. Sam Elliott and Debra Winger also star as the pair's parents. Since the creative team includes two former staffers on Two and a Half Men, this looks like it's a more traditional sitcom than your typical Netflix binge.
'Lost & Found Music Studios,' premieres April 1
If Degrassi: The Next Class isn't enough Canadian teen drama for you, this show combines all that angst with some seriously talented singers. The show follows teen musicians who work at Lost & Found Music Studios and deal with their own romantic ups and downs. If you loved Fame, or are too young to have actually seen it, this show might be up your alley.
'Unbreakable Kimmy Schmidt,' second season premieres April 15
We don't know much about the second season of Unbreakable Kimmy Schmidt. But in a recent interview Titus Burgess could not keep it together even thinking about the plot. He did say that there will be a one-man show that's even more "absurd" than Peeno Noir. How is that even possible?
'Kong: King of the Apes,' premieres April 15
This show will appeal to you if you have kids, or just babysit them from time to time. It's an animated series for kids set in 2050, and King Kong is the hero of the story, framed by an evil villain that sends robotic dinosaurs loose to fight him and three young humans who are trying to help. Actually, this sounds awesome for grown-ups, too.
'Marseille,' premieres May 5
Francophiles, take note. Marseille looks like House of Cards, but with better accents. The series stars Gérard Depardieu as Robert Taro, who has been the mayor of the French city for decades and is trying to push his legislation past power-hungry opponents and shadowy special interests. Hopefully Depardieu will talk to the camera, Kevin Spacey-style.
'Grace and Frankie,' second season premieres May 6
We also don't know a ton about where Grace and Frankie will go in its second season. But star Jane Fonda did spill that her new love interest is played by Sam Elliott—but that there still isn't a 9 to 5 reunion with Dolly Parton. Come on, Netflix, give the people what they want!
'Word Party,' premieres June 3
Word Party is another kids' show, but for the littlest of kids who are still learning their vocabulary. The animation uses technology from Jim Henson's Creature Shop that lets puppeteers perform digital characters in real time, so it's guaranteed to look cool.
'Orange Is the New Black,' fourth season premieres June 17
Everyone's favorite group of inmates is back for another year at Litchfield. And the new trailer looks crazy. SWAT teams? Alex Vause's return? Is Nicky Nichols back from maximums security? Given the past few seasons, literally anything is possible.
'Stranger Things,' premieres July 15
Two words: Wynona Ryder. Have you marked your calendars yet? She's the star of this eight-episode drama series that seems seriously supernatural. In the plot, a young boy vanishes and his friends and family try to uncover the mystery. Netflix says the series "is a love letter to the '80s classics that captivated a generation," so Ryder is genius casting.
'The Get Down,' premieres August 12
If you don't watch this trailer and get excited, you and I have different life priorities. Baz Luhrmann, the man behind Moulin Rouge, has created this musical series set in New York City during the 1970s, following a group of South Bronx teenagers as hip-hop, disco, and punk music takes root. He's teamed up with Grandmaster Flash, DJ Kool Herc, and Afrika Bambaataa for the show, so you know it's going to be legit. And just listen to that music!
Follow Marie Claire on Instagram for the latest celeb news, pretty pics, funny stuff, and an insider POV.
Celebrity news, beauty, fashion advice, and fascinating features, delivered straight to your inbox!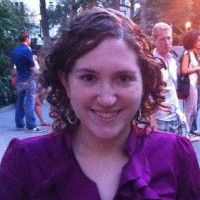 Megan Friedman is the former managing editor of the Newsroom at Hearst. She's worked at NBC and Time, and is a graduate of Northwestern's Medill School of Journalism.