Nancy Pelosi Defended DACA, Standing, for 8 Hours Straight in 4-Inch Heels—and Twitter Loved It
"Nancy Pelosi is Wonder Woman."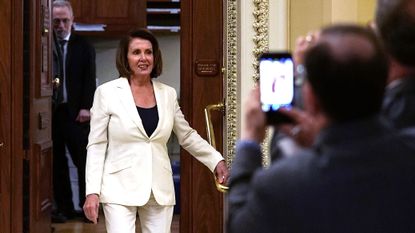 (Image credit: Getty Images)
Yesterday, House Minority Leader Nancy Pelosi delivered a marathon speech on the House floor that lasted more than eight hours—and people can't get over the fact that she did it while wearing four-inch heels.
MUST WATCH LIVE: Nancy Pelosi has been speaking in the House for the last 5 hours, telling story after story of Dreamers and their experiences. She is 77, has only had water, is wearing 4 inch heels and is a TOTAL BOSS. #DACA https://t.co/WpfVWZvwBKFebruary 7, 2018
See more
As @NancyPelosi enters HOUR 9 of her filibuster, here's a live shot of those much talked about heels: pic.twitter.com/5uOcuB3ybhFebruary 7, 2018
See more
The thing about high heels is they actually hurt more when you're standing still than when you're walking. What I'm saying is that Nancy Pelosi is Wonder Woman.February 7, 2018
See more
It was moving to see @NancyPelosi during her 8 hour filibuster on the House floor in high heels, with a few sips of water, and a pile of used tissues. Sitting behind her, I was reminded of the Stackhouse filibuster on #WestWing. I have never been more proud of her as our leader.February 8, 2018
See more
Among favorite lines of @NancyPelosi today: "I have no intention of yielding." Back in TX, "I will not yield" became a rally cry in 2013. Difference is, sneakers while she was in her characteristic 4" high heels. To that, I would definitely yield. You are a goddess Madame Leader.February 8, 2018
See more
There is no such thing as a filibuster in the House of Representatives. But there is a "magic minute." This special privilege to speak more than 60 seconds is afforded to House Speaker Paul Ryan, and other top leaders to speak on the floor for as long as they wish—including Pelosi. Pelosi took her time to defend DACA and the DREAMers, as the budget plan being addressed does not include immigration issues.
After speaking on the floor for a record-breaking amount of time, Nancy took to Twitter to thank everyone for their support, and urged them not to lose focus on what she's working towards.

Just seeing all of these #GoNancyGo messages. Truly very moving. But let's not lose focus of who really matters here. Thank you to our #Dreamers. And thank you to your parents for allowing us all the pleasure of having you be a part of our American family every day. #DREAMActNowFebruary 7, 2018
See more
Celebrity news, beauty, fashion advice, and fascinating features, delivered straight to your inbox!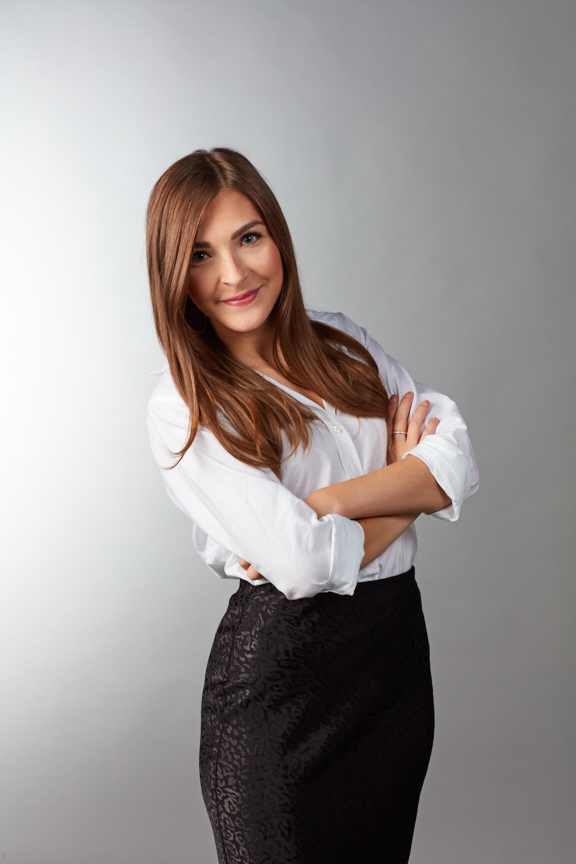 I'm currently working at Dotdash Meredith as the Celeb & Entertainment E-Commerce Lead contributing affiliate content for People.com and InStyle.com. I'm basically like your personal shopper, from writing about that cozy loungewear set you didn't know you needed to keeping tabs on the best sales and deals on the internet. I'm also a pro at finding affordable dupes for celebrity looks and I love to dig into the data to strategize content opportunities.