What I Wear to Work: Sukhinder Singh Cassidy, President of StubHub
In Silicon Valley, when everyone dresses down, she dresses up.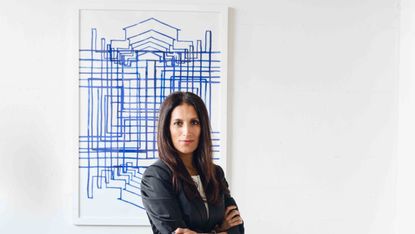 (Image credit: Courtesy of Sukhinder Singh Cassidy)
Marie Claire Newsletter
Celebrity news, beauty, fashion advice, and fascinating features, delivered straight to your inbox!
Thank you for signing up to Marie Claire. You will receive a verification email shortly.
There was a problem. Please refresh the page and try again.
In a bi-weekly series, we're interviewing female executives, founders, CEOs—basically, boss ladies—on their one "power suit" a.k.a. the outfit they wear every day for easy dressing to conquer whatever the job throws at them.
Sukhinder Singh Cassidy is someone I would say "has done it all." The tech entrepreneur and innovator has worked in leadership positions for Google, Amazon, and Polyvore. She founded Joyus, a video shopping platform for women, which was later acquired by StackCommerce. She went on to launch theBoardlist, a talent market place where women can be nominated and discovered for boards by CEOs. Most recently, Cassidy joined StubHub as its president. (I'll give you a few minutes to take this all in.)
At the time of our chat, Cassidy had been at StubHub for about nine months. "It's been a fun journey so far," she says. "I get to embroil myself in entertainment and sports. It's been interesting to learn how that side of the business really works." In addition to her StubHub pride (she admits she isn't usually a logo-gear wearer, but has come to love the company cardigan), Cassidy is also immensely proud of her passion project, theBoardlist, which is now three years old.
"Half my career has been about entrepreneurship and the other half has been about empowering women," she says. "Not because I think I'm so great at it, but because I think we need more solutions to empower them. We need to solve it from a top-down approach. That is, by putting women on boards for big companies and not at entry-level positions."
Cassidy believes women should own their power—both in what they do and how they dress and approach life. On that note, we launched into a conversation about her office attire as president of a mammoth company like StubHub and the head of a brand that's all about female empowerment. Read on for insights into how she suits up to take on the day ahead. (Spoiler alert: This boss loves a good heel.)
Her Morning Routine
"If I'm working out, I wake up at 6:15 a.m. I aim for this three or four days out of the week, but usually it ends up being two days a week. I'll lift or go for a run. On the weekends, I'll play tennis. From 7:15 a.m. to 8 a.m., I try to fit in breakfast, get the kids ready for school (I have three; my eldest son is in college), and get myself out the door. I live in Menlo Park, California, and StubHub's office is in San Francisco, so I do have a commute, which lands me in the office by 9:30 a.m.
From there my days vary, but I'd say it's some combination of this: 60/20/20. By that, I mean 60 percent of the time I am in internal meetings and optimizing some part of StubHub's business. Twenty percent of the time I am recruiting, and the latter 20 percent is external, whether that's speaking to the press and on engagements or participating in outward facing communications. Basically, I explain what I do and try to sell StubHub's vision to partners and clients."
Her Getting Dressed Strategy
"Women are in this weird space compared to men. There's a 'don't focus on the way you dress and focus on what you do' aspect. For me though, I definitely use the clothes I wear to inspire my own sense of self-confidence. If I feel really good, I'm going to go into the office and get what I want done the way I want it to happen. There's definitely a positive, mental attitude for me that goes with getting dressed and looking good.
In Silicon Valley, I actually think the status quo is to look like you're not dressed up, including women, and there's a pressure to conform and be casual. I'm the opposite. I consider my 'dressy' outfit a uniform. It's the armor I wear to work, not because someone is challenging me, but because it makes me feel confident. Everyone has a uniform, whether they admit it or not (venture capitalists all wear khakis, some colored shirt, and a vest). Own it. My job is to own my look and if people associate me with that specific style, great."
Her Work Uniform
"My go-to look is simple. It's a blazer, a shell (a.k.a top), jeans, and nude heels. My blazers have to be tailored and structured. They come in every color, from black to blues and reds, and I even own a floral one. As for jeans, I'm open to all styles, from skinny to ripped. For shoes, the heels can be skinny or chunky, but always heels. I wear them for height and for confidence.
It's funny because StubHub has a very casual culture, but I'm not a casual dresser. I am working on putting more laidback pieces into my work wardrobe, though. You'll laugh at this, but I just shipped eight different pairs of sneakers to my house in order to find one fashionable pair. (I am not a sneaker person.) I have a camel pair coming, a bunch of rose and tan colored ones, lace and no laces. I am on the hunt for two pairs, preferably with height, for work. However, nine out of 10 times I am in a blazer, shirt, jeans, and heels. I haven't let the valley feeling get to me."
The Three Words That Describe Her Power Outfit
"Structured, colorful, and confident."
Her Motto
"I think most people would say my philosophy in life is all in. When I say 'all in,' that bleeds into two different things: On the weekends, I don't want my time to be structured and planned. I want to be all in with my kids and relaxing, so I feel no need to schedule a breakfast or brunch or sports activities. People would find me remarkably not type-A on the weekends. At the office, I'm all in. I'm hard at work. There is no in-between for me."
If you love Cassidy's #bosswoman work style, shop similar pieces from her favorite brands below.
For more stories like this, including celebrity news, beauty and fashion advice, savvy political commentary, and fascinating features, sign up for the Marie Claire newsletter.
RELATED STORY
Celebrity news, beauty, fashion advice, and fascinating features, delivered straight to your inbox!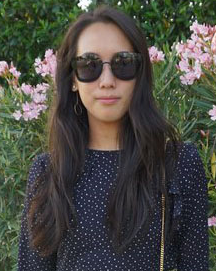 Marina Liao is the former fashion news editor at MarieClaire.com, where she covered celebrity style (from Meghan Markle to Katie Holmes), fashion trends, and shopping advice, plus conducted original interviews with industry insiders. She's also had many opportunities to write content in other areas such as beauty, food, tech, and even home. Her previous fashion stints include POPSUGAR and Cosmopolitan.