The Item I Wear to Death: My Wide-Leg, High Waisted COS Trousers
Work, play, they always look chic.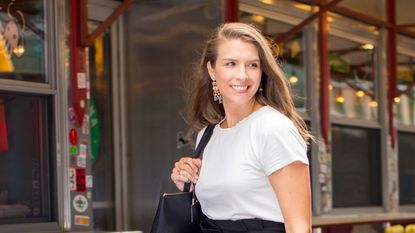 (Image credit: Kathryn Wirsing)
In our biweekly series, editors share "the item they wear to death," whether it be a basic white tee or a super-trendy jumpsuit. Prepare yourself (and your credit card) for some guilt-free shopping.
One blustery winter day, not too long after I'd gotten this job, I was looking for something to do with a friend visiting NYC that wouldn't require us to brave the cold. Museums aren't really her thing and there wasn't anything piquing our interest at the movies, so we went to The Oculus, an upscale mall (a rare thing in Manhattan!) that's also, side note, incredibly impressive architecturally. It's so unusual lately to shop in-person, meandering in and out of stores and perusing racks until something catches your eye. Yet, it's an incredibly important part of building a wardrobe you love. Just browsing gives you the freedom to stumble upon pieces that surprise and delight you—like these pants.
Before this, I never would have visited COS's website. I was only vaguely familiar with the brand, didn't really know their vibe or how their clothes fit or would look on my body. But I liked what I saw on the mannequins in the window that day. So we went in. And that's when I spotted these paper-bag waist, wide-leg trousers. I was intrigued. They looked perfect for work (polished and practical), but also stylish enough for a night out (a little bit fun and funky). The price was a little more than I typically spend on a single item of non-special-occasion clothing, though. "Try them on," my friend urged.

They looked good, if I do say so myself. The cut was super flattering (I prefer high-waisted bottoms because God forgot to give me curves) and also comfortable (wide-leg = practically pajamas). Still, I hesitated: Would I wear them enough to make it worth the money? "You just got a new job," my friend said. "Treat yourself." (Always go shopping with a friend.)
Turns out, my cost per wear is less than a latte. If I have an important meeting or work event, you can bet I'm wearing my high-waisted COS culottes. Though, I'm just as likely to be wearing them if I'm having dinner at a trendy new restaurant. They elevate a T-shirt (like the one I'm wearing in these pictures, which I could also write an Item I Wear to Death column about) and give heft to a silk cami (toss a leather jacket over my shoulders and, trust me, the look is *chef's kiss*). The material is never hot, but thick enough that I can wear the pants year-round. In the winter I pair with knee-high boots and a cashmere sweater. They truly are the perfect pair of black pants: classic with a twist.
I reach for them as often as I do not just for how they look, but how they make me feel. Wearing them, I know I appear put together, like I belong in that room—whether that's the fancy conference rooms on the Hearst Tower's 44th floor, or an industry party filled with fashion insiders. And that feeling? It's priceless.
If you're surprised and delighted by these culottes, too, shop similar styles, below.
For more stories like this, including celebrity news, beauty and fashion advice, savvy political commentary, and fascinating features, sign up for the Marie Claire newsletter.
MORE FASHION WE CAN'T LIVE WITHOUT
Celebrity news, beauty, fashion advice, and fascinating features, delivered straight to your inbox!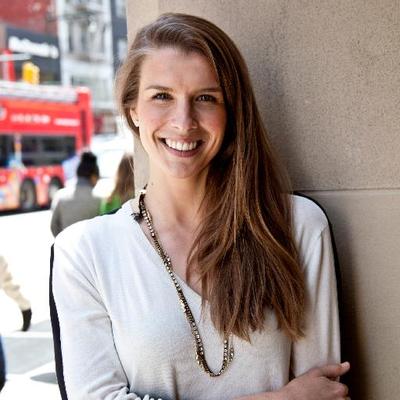 Danielle McNally is a National Magazine Award–winning journalist. She is the executive editor of Marie Claire, overseeing features across every topic of importance to the MC reader: beauty, fashion, politics, culture, career, women's health, and more. She has previously written for Cosmopolitan, DETAILS, SHAPE, and Food Network Magazine.