Meet the Personal Assistants Who Spent Over $1 Million of Boss's Money on Luxury Goods
Chloé and Dior and Vuitton—oh my!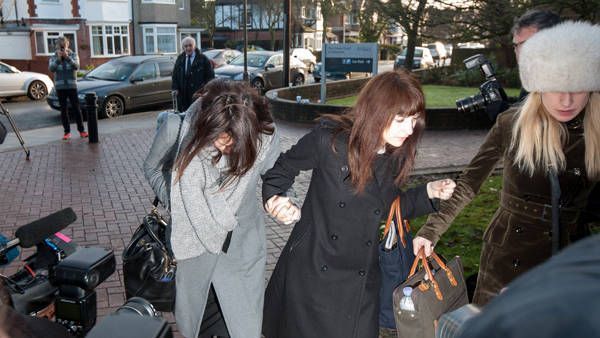 (Image credit: Getty)
Two former personal assistants working for celebrity chef Nigella Lawson and her art collector husband Charles Saatchi were aquitted of fraud in London court on Friday after they charged more than $1 million to their boss's credit card.
You might have heard about the intense fallout between Lawson and Saatchi after photographs of the art collector grasping his wife's throat appeared on tabloid covers everywhere.
Among the marital troubles and the couple's dwindling reputations was a court case involving their two personal assistants, Elisabetta and Francesca Grillo, who lived a life of luxury on their boss's dime. In court, the sisters claimed that Lawson allowed their spending provided they keep quiet about the chef's habitual cocaine use. Lawson admitted to using marijuana and cocaine a handful of times but denied all allegations of habitual drug use. An email sent by Saatchi to the chef that was presented in court did not help matters. It read:
"Of course now the Grillos will get off on the basis that you...were so off your heads [sic] on drugs that you allowed the sisters to spend whatever they liked and, yes, I believe every word the Grillos have said, who after all only stole money."
So what did two personal assistants with a credit card and unlimited funds do with the money? According to the BBC, the sisters purchased goods fromLouis Vuitton, Christian Dior, and Vivienne Westwood. One sister, Francesca, spent the majority of the money on herself. The Daily Mail reported that she spent more than $2000 to stay at the Ritz in Paris on the same day she purchased a $1000 Chloé dress. Elisabetta reportedly shopped at fewer high fashion stores, but did purchase items from Zara and John Lewis, racking up more than $10,000 in purchases in a single month.