I've Embraced the Clean-Girl Look—These Are the 30 Pieces Helping My Aesthetic
Prepare to be influenced.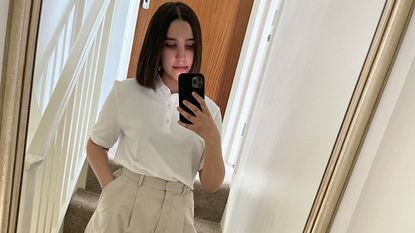 (Image credit: Humaa Hussain)
Most Coveted is a new shopping series sharing our editors' curation of the must-know items they can't stop thinking about.
I'm 90% sure everyone here is familiar with the clean-girl aesthetic because it's been going viral lately for its no-fuss, minimalist approach to beauty and fashion. That said, I've been living the aesthetic since my early teens. I have always been a lover of minimalist style and have never strayed into colorful and printed pieces for apparel. And though I do love to play around with my makeup, nowadays, I'm more into the "10 minutes and I'm out the door" look.
Seasonal, tonal dressing just adds to my clean-girl aesthetic, and since we've seen an array of retailers drop their variations over the last few weeks, it only seems fair to add a few more pieces to my collection. Below, I've curated an edit of the 30 fashion and beauty products I've already bookmarked.