15 Mind-Blowing Runway Dresses That *Must* Have Their Day on the Red Carpet
Even if I have to drag it there in a garment bag, mister.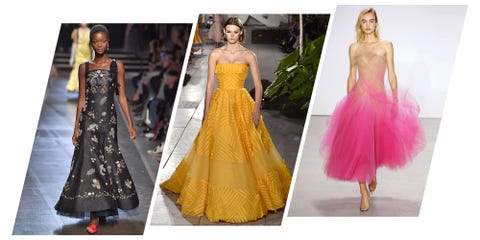 "Better safe than sorry after you've landed on a worst-dressed list with a 98 percent disapproval rating" seems to be the motto celebrities and their stylists adhere to for the red carpets, but that doesn't mean we still can't put together a wish list of the season's best gowns. After all, isn't that what fantasy football is? Here, see 15 such pipe dreams but with dresses that just walked the Spring 2018 runways. Pro tip: If you click really fast, it's like a rainbow flipbook.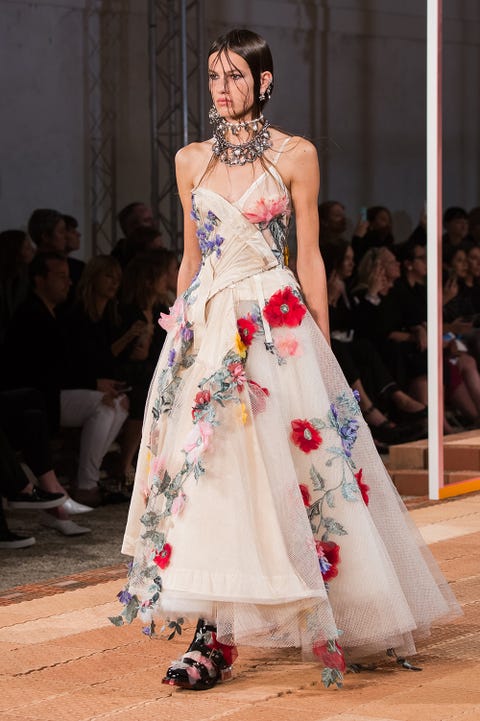 Alexander McQueen
Millais' Ophelia goes to '50s prom—then the Oscars, preferably on somebody like Cate Blanchett or Claire Foy but more likely not at all because life is unfair and that is too many flowers. Shame.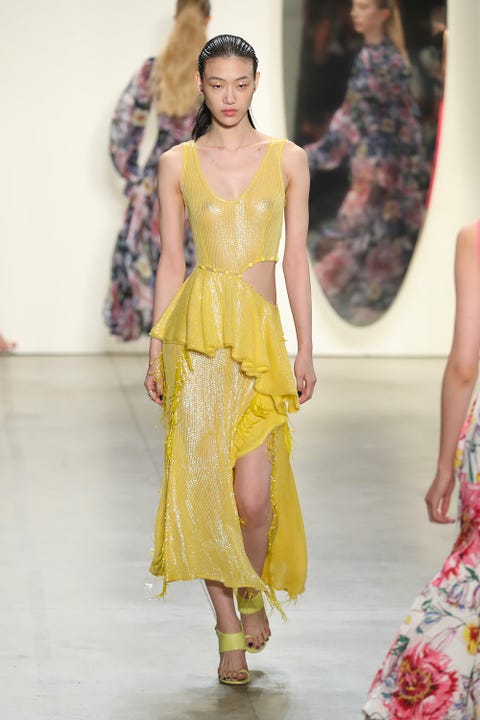 Altuzarra
Pop a lining under there for the network censors, and you've got a fun, poppy number for a young star, maybe one with the initials MBB. (That's Millie Bobby Brown.)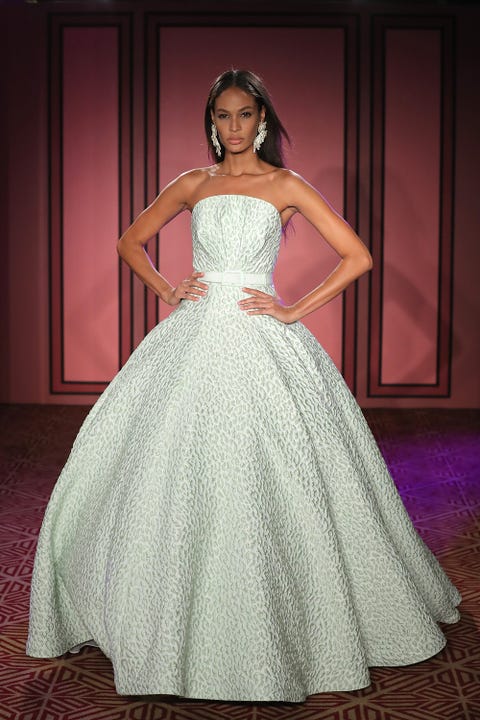 Brandon Maxwell
For the nominee who hasn't prepared a speech and is just honored to be considered in a group of such talented actresses. Because even if you know you're going to lose out to Nicole Kidman, at least you can look like a winner in a cupcake gown with miles of netting in the skirt.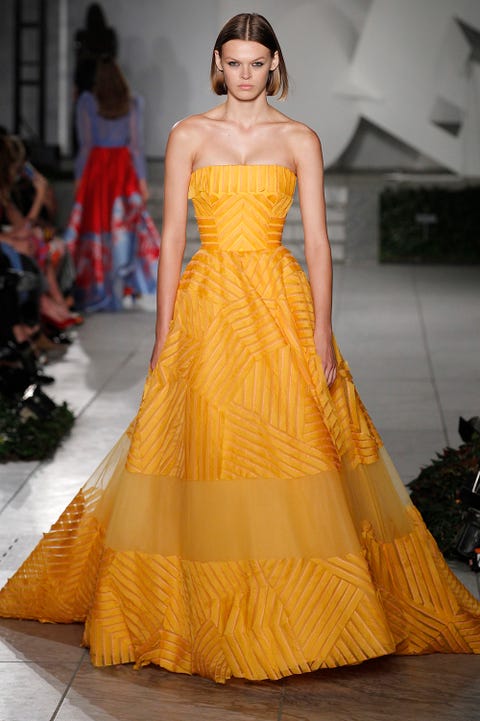 Carolina Herrera
Ditto, but when the bookies put you at a 12:1 chance of winning.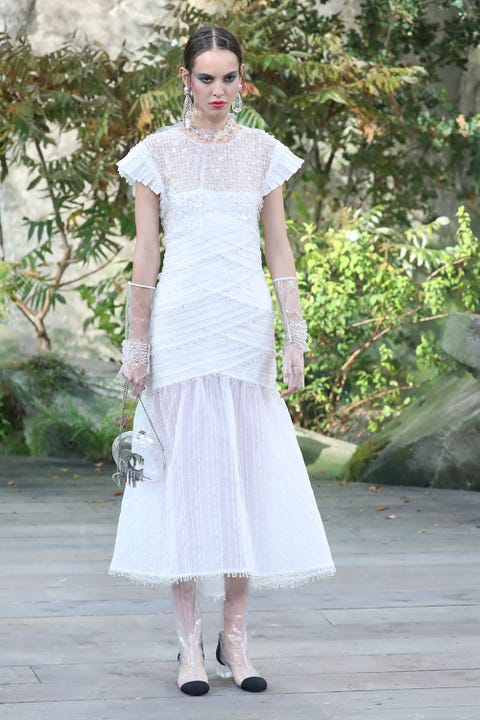 Chanel
Who wouldn't want to look like one of those crossover pastries you see on Facebook but frosted with beads and embroidery instead of a powdered-sugar-water drizzle?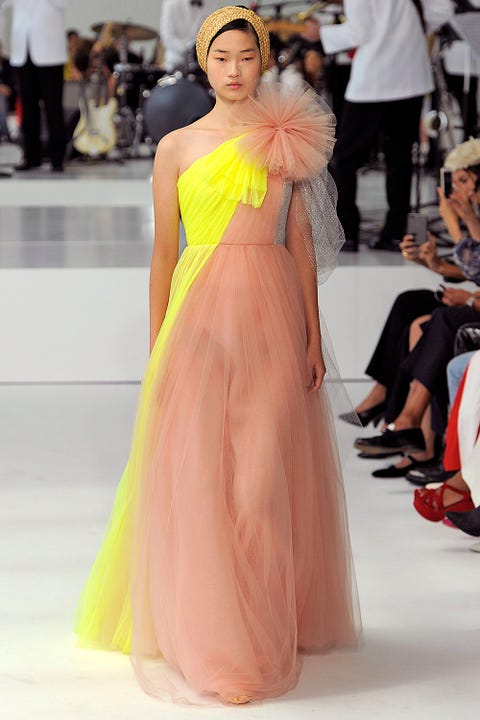 Delpozo
Would probably get demolished on Twitter (loofah memes), but who cares when you're this head-turning in real life?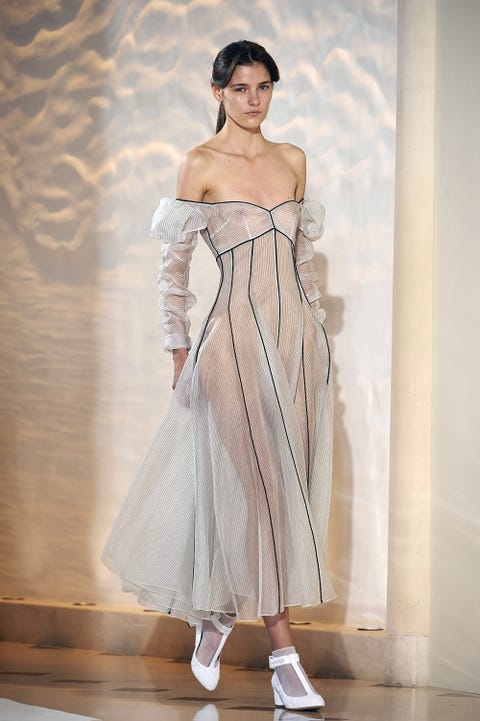 Emilia Wickstead
One massive black bar waiting to happen, which is daring and probably never going to happen! But have you ever seen anything so diaphanous, so shower-curtain-like in the nicest possible way? Not even at Bed, Bath & Beyond.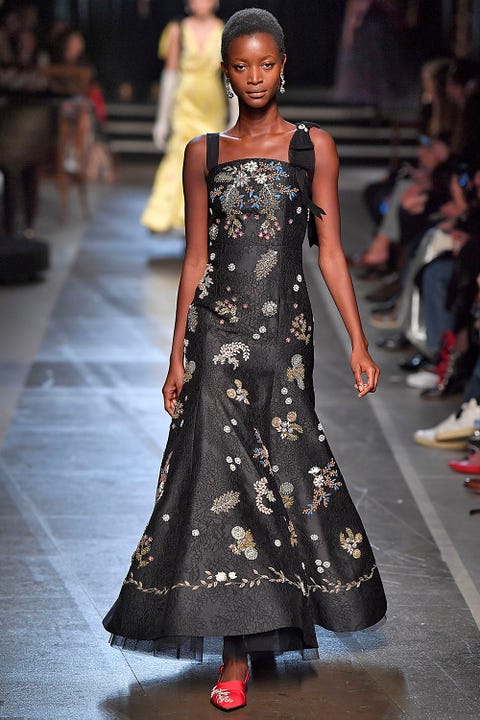 Erdem
Erdem's spring collection closed with a series of highly decorated dresses like something out of a John Singer Sargent portrait of a socialite known only as "Mrs. Some Industrialist Who Was Like 'What Labor Laws?'" So pretty my chest hurts.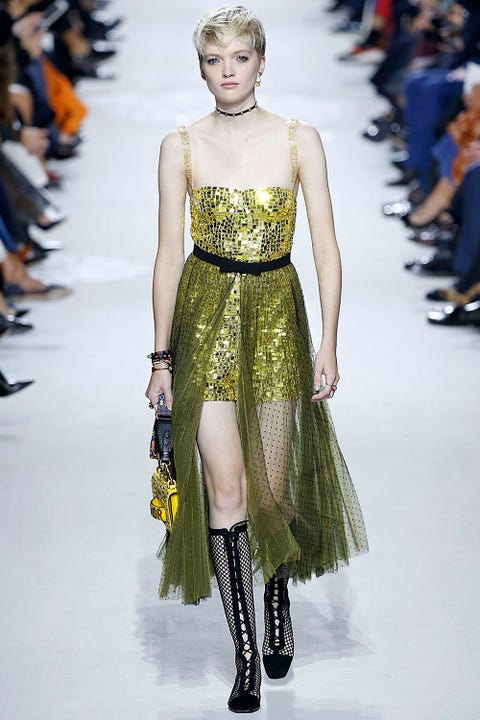 Dior
Hear me well: Someone *will* wear one of the final seven dresses with which Maria Grazia Chiuri closed her show. Which one, though? Probability says the longer silvery one, but wouldn't it be lovely if someone took a risk and went with this yellow-green disco ball instead?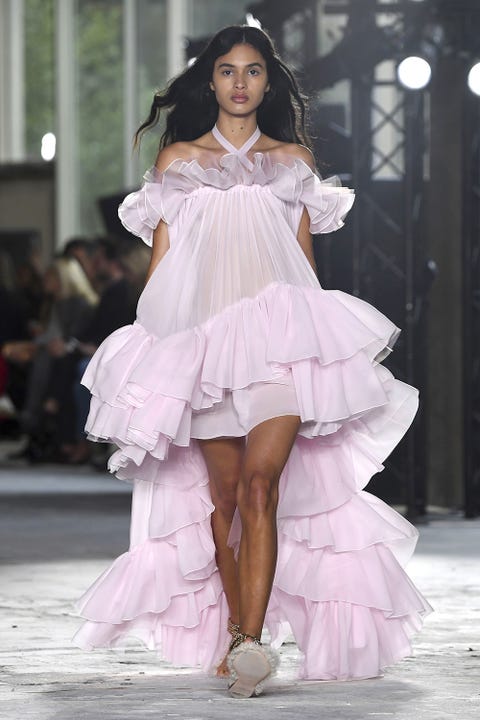 Giambattista Valli
Again, Twitter would drag this to hell, but that's only because they don't know that with the sheerness, it's much less nightgown than a pink cumulus cloud floating gently down the red carpet.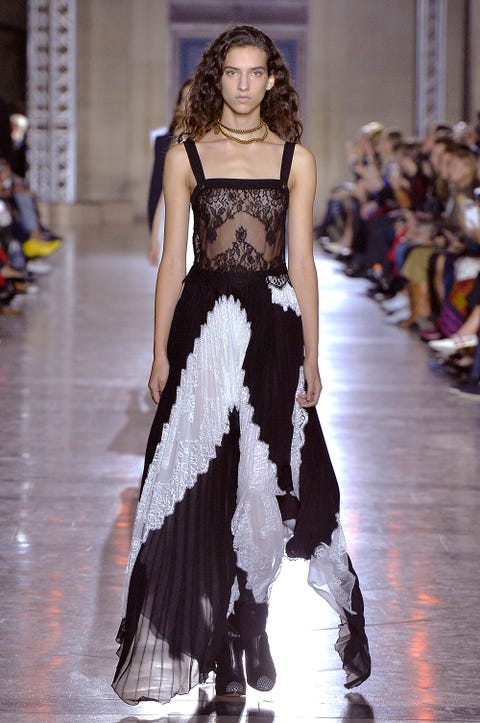 Givenchy
The strongest part of Clare Waight Keller's debut for the house were the evening options, our favorite of which is this wavy, lacy number that'd look smashing on Cate Blanchett or Julianne Moore. Not out of the question, either, given that they both sat front-row.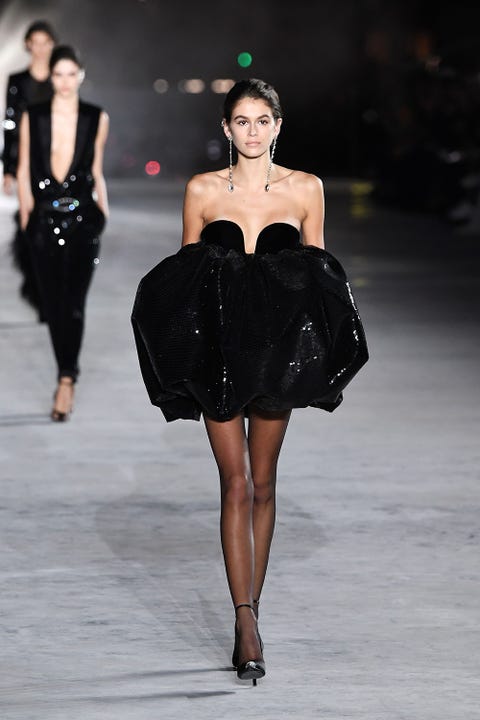 Saint Laurent
A sequined pouf for the after-parties.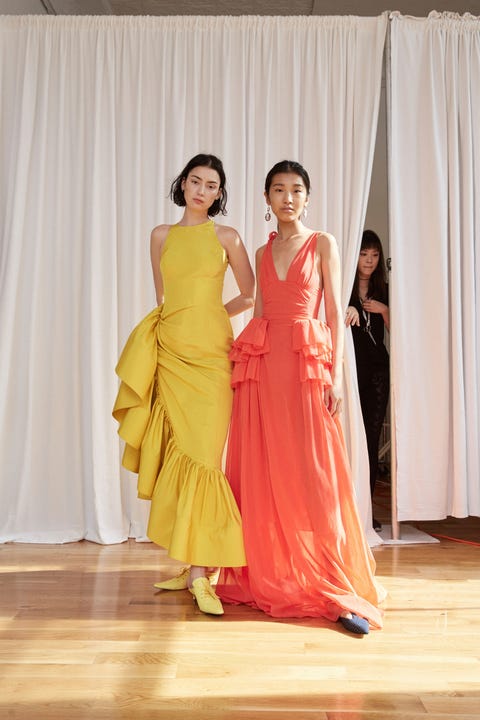 Rosie Assoulin
Either one of these, really, but leaning toward the yellow.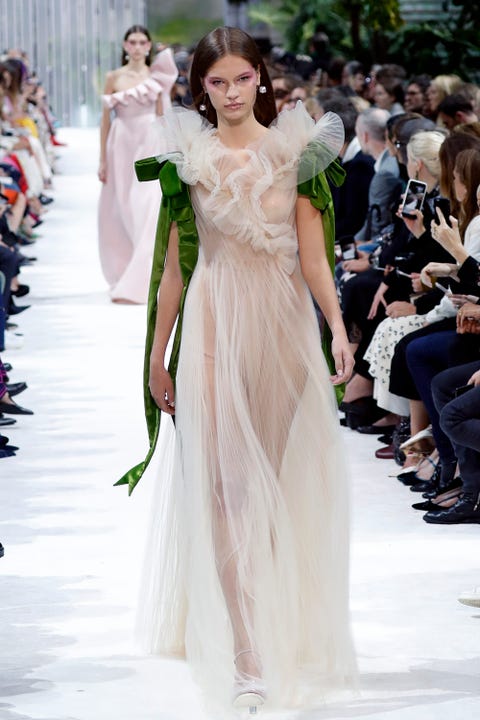 This content is created and maintained by a third party, and imported onto this page to help users provide their email addresses. You may be able to find more information about this and similar content at piano.io