Editors handpick every product that we feature. We may earn commission from the links on this page.
51 White Elephant Gifts You'll Want to Steal for Yourself
Nobody will go home disappointed.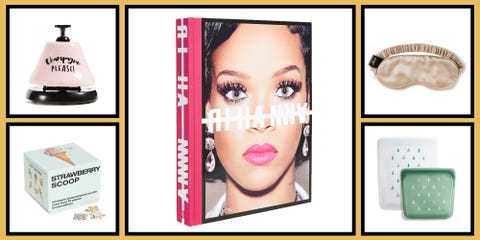 Design by Susanna Hayward
The holidays might look a little different this year, but no matter what—if you're gathering with friends or family and doing a white elephant gift exchange, you'll need to come prepared with a gift. White elephant gift exchanges are fun in theory, when you're not stressing about what to bring and if you don't end up with a heinous gag gift that has no practical use. (Meanwhile, your cousin Ashley unwrapped her cool new Polaroid Instant Camera.) To make the exchanges fair and satisfying this season, plus get rid of any unnecessary stress you might have about bringing said gift, here are 51 ideas you (and everyone else) will actually want. Trust me, no one will go home disappointed this season. Don't be surprised if you end up picking up a little something-something for yourself too. The gift curation is that good, if I don't say so myself.
This content is created and maintained by a third party, and imported onto this page to help users provide their email addresses. You may be able to find more information about this and similar content at piano.io