Spring Shoes Under $50 You Need Now That Winter Is (Almost) Over
Time to start getting bi-weekly pedicures again.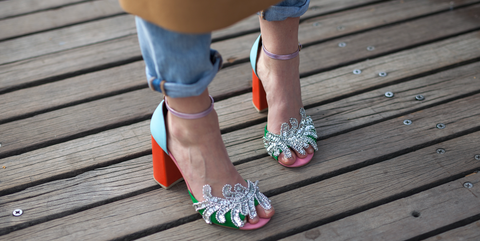 Spring is so close I can almost taste it. I, personally, can not wait for alfresco brunches, breezy walks, and all the open-toed shoes on the horizon. It feels like winter has been particularly long and bitterly cold this year, but all that is about to change as we gear up for spring and its hottest trends. There's so much color, so many sandals, and an abundance of sheer dresses to give you inspiration. So go ahead, get your inner Cher Horowitz on and shop 'til you drop–with a price point of $50 max you're sure to find a pair (or two) you just have to have.
This content is created and maintained by a third party, and imported onto this page to help users provide their email addresses. You may be able to find more information about this and similar content at piano.io