Girl's Best Friends: The Season's Best Accessories
The season's best accessories styled by the cutest animals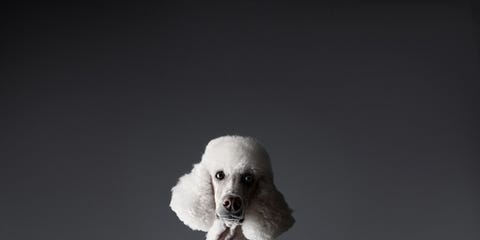 From pearlized platforms and paillette-covered clutches to studded bags and PVC stilettos, any among spring's menagerie of ivory-toned accessories makes the perfect plus-one. Photographs by Mitchell Feinberg Fashion Editor: Kyle Anderson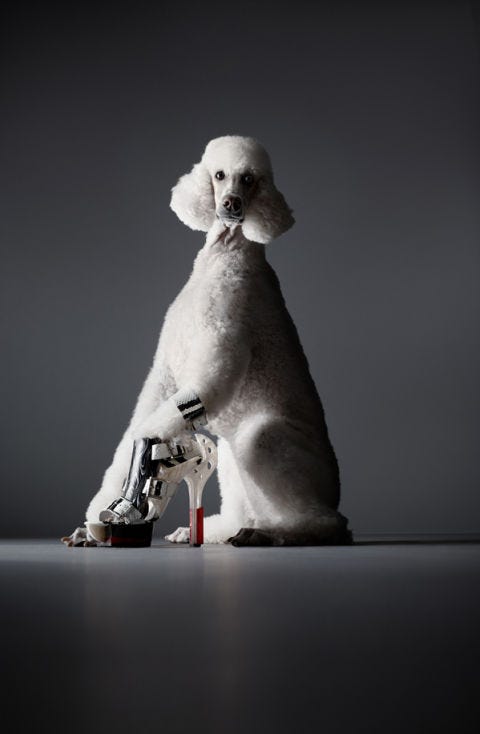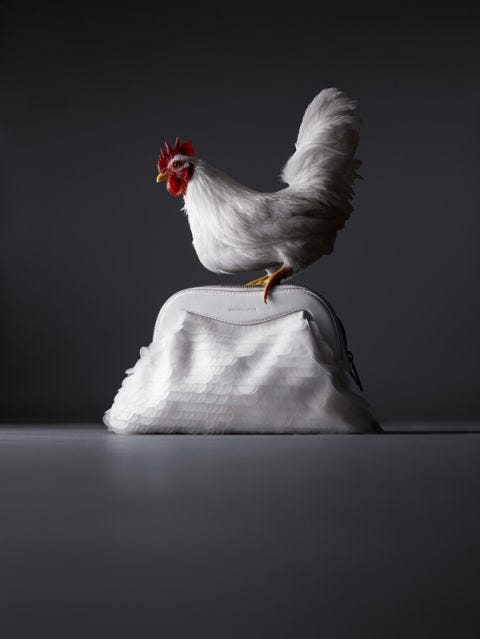 Coop De Coeur
Coop De Coeur: Fall in love instantly with Emporio Armani's clutch layered with rubber paillettes.

Clutch (with bantam leghorn rooster Captain), $1150, Emporio Armani, armani.com for stores.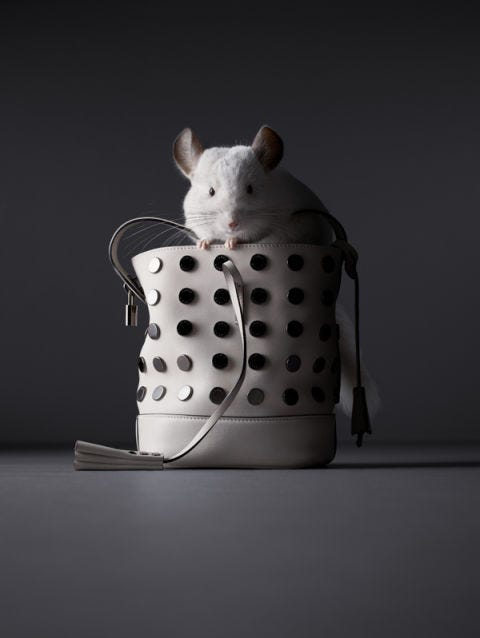 Soft Spots
Soft Spots: We have a fondness for Louis Vuitton's updated Neo Noé bucket bag in calfskin with metal grommets inspired by the house's iconic trunks.

Bag (with chinchilla Coconut), price upon request, Louis Vuitton; (866) Vuitton.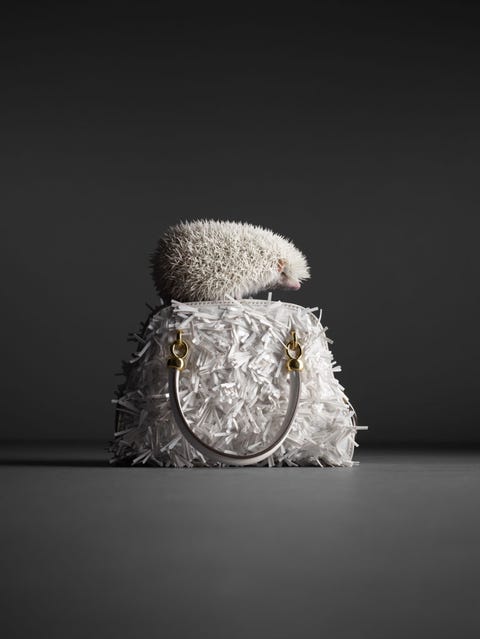 Girl's Best Friends - Page 7
Prickly Please: Tod's puts a tactile spin on its classic Sella satchel with a hand-stitched mix of plastic sequins and strips of leather.

Bag (with hedgehog Snickers), price upon request, Tod's; tods.com for stores.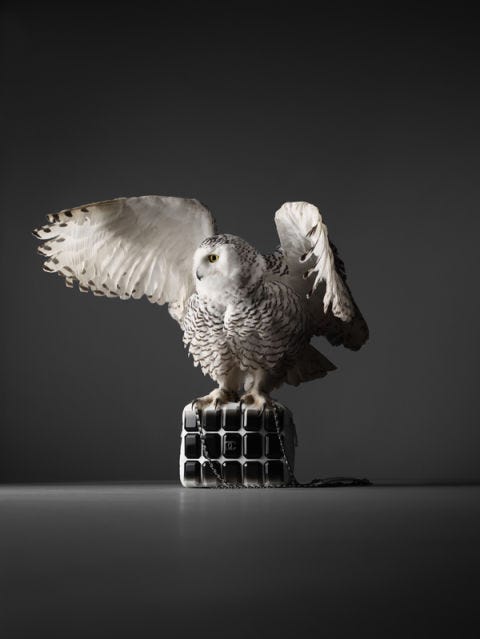 Hoot Stuff
Hoot Stuff: With its chain-link strap and sleek plexiglas-encrusted body; Chanel's black-and-white Minaudiére will be on everybody's it list.

Bag (with snowy owl Oz), price upon request, Chanel, (800) 550-0005.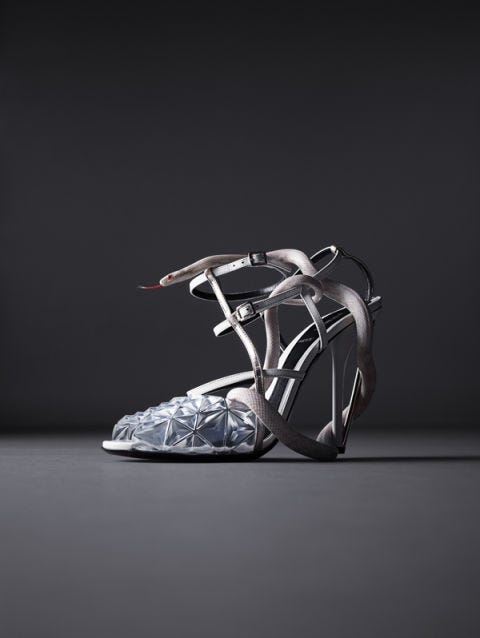 Slithering Heights
Slithering Heights: High-step it in Fendi's printed leather and PVC peep-toe cutout heel.
Shoes (with corn snake Pinky), $995, Fendi, (212) 759-4646.
This content is created and maintained by a third party, and imported onto this page to help users provide their email addresses. You may be able to find more information about this and similar content at piano.io