22 Cute Stocking Stuffers for Her That You'll Want to Steal
A miniature designer bag? Yes, please.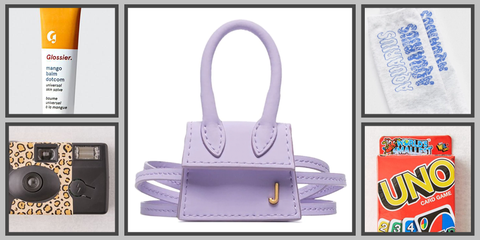 Design by Morgan McMullen
If you're already in panic mode because you have nothing to put in her stocking, breathe. We've got you. These extra gifts are fun and easy, not to mention budget friendly (unlike that fancy orange juice maker she had on her wish list). And if you're looking for something more luxe, we have a few options for you, too! At the end of the day, I'm a firm believer that whatever is placed in the stocking should be practical and cute. The gifts ahead fall right into these categories.
This content is created and maintained by a third party, and imported onto this page to help users provide their email addresses. You may be able to find more information about this and similar content at piano.io