The Best Online Thrift Stores for Effortless Vintage Shopping
Also known as: How to score the bag of your dreams.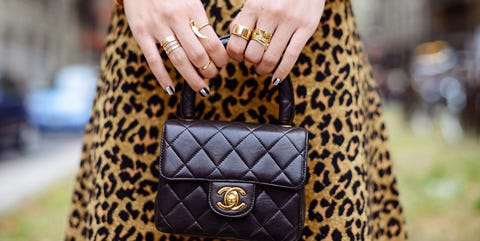 Vanni Bassetti
Getty Images
Vintage shopping is the key to scoring one-of-a-kind items, often designer, at an affordable price point. But for those who don't live in vintage meccas like New York City, Los Angeles, or Paris, it can be slim pickings. In this day and age, fortunately, it's easy to be a vintage lover wherever you are—there are several well-curated online shops and apps that help you find the best of the best. Yes, you have sites like eBay and TheRealReal, but there are so many more online e-commerce retailers that offer gorgeous second-hand bags, shoes, jewelry, and so on. With platforms such as Poshmark and Depop users can trade, sell, and buy vintage goods totally on their own. You can even mingle and interact with one another through the platforms, which takes shopping to a whole new level. Also, Instagram has been an amazing tool in the vintage shopping world by giving smaller shops a platform to showcase their drool-worthy items. Check out our hand-picked options among the range of online vintage stores—scoring that covetable Chanel bag has never been easier.

This content is created and maintained by a third party, and imported onto this page to help users provide their email addresses. You may be able to find more information about this and similar content at piano.io