I Love Luxury Loungewear—22 Epic Prime Day Deals in My Cart
Comfy, chic, *and* affordable.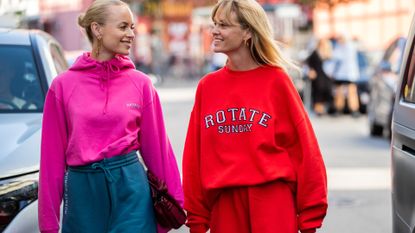 (Image credit: Getty Images)
Since the pandemic forced us all into our homes, I've found a new appreciation for quality loungewear. For nearly two years, I, along with the rest of the world, sat inside my home day after day and my old pajamas just weren't cutting it. So, armed with too much time to spare and a shopping habit, I went to work upgrading my loungewear collection and I haven't turned back since. Chalk it up to expensive taste, but I still believe loungewear is worth investing in. It is the clothing you want to feel the most at ease in, after all.
However, I also believe in never buying things at full price, which is why Amazon Prime Day is like my Super Bowl. For weeks, I've been hard at work uncovering which items on my wishlist will go on sale, including sunglasses, swimsuits, and, of course, loungewear. If you're as sale-obsessed as me, you've been waiting for Prime Day to snatch up some new pieces, and thankfully it's finally here.
Scroll on to shop some of the very best deals on top-notch loungewear Amazon has to offer. From Alo Yoga leggings to the coziest of Barefoot Dreams' sweaters, upgrading your loungewear collection is as easy (and affordable) as can be, thanks to Prime Day.