Ready Your Earlobes, for Soon, They'll Be Wearing the Mega Earring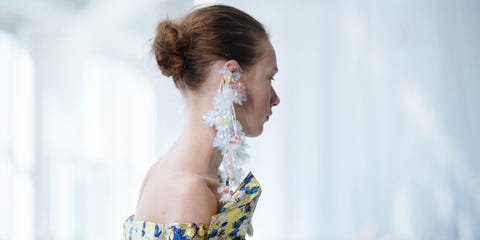 Are there any exercises you can do for earlobe strength? Or is all we've got firming cream and the grace of a higher power? Very important to know, because at the Spring 2017 shows, it's been all about the extra big, extra weighty earring—bigger and weightier and more likely to stretch out your piercings than ever before. But no matter! When you see how good they are below, the oblong holes will be worth it.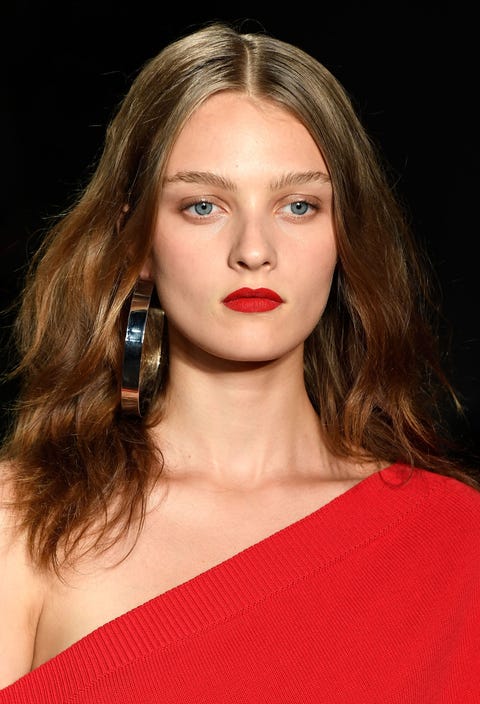 Logic suggests that we put our hair up when wearing a bagel-size hoop in one ear; Laura Kim and Fernando Garcia suggest the exact opposite—plus a red lip.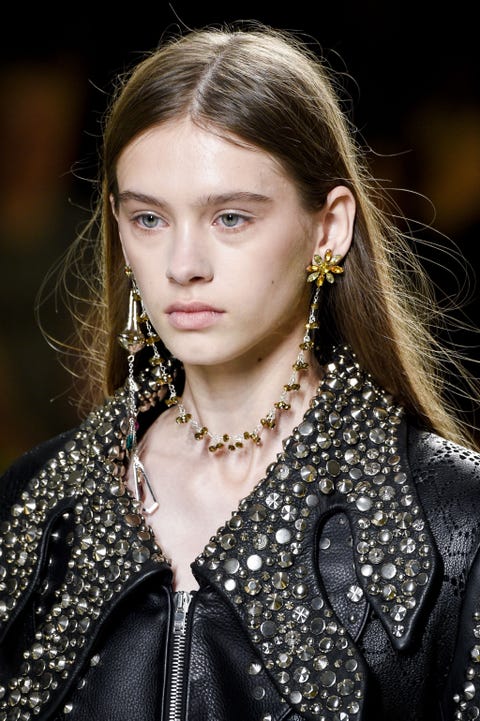 Less mega in scale, but very, very mega in impact and difficulty in not getting anything caught in the connecting chain and accidentally ripping either earring out (gruesome—I know). But isn't beauty pain?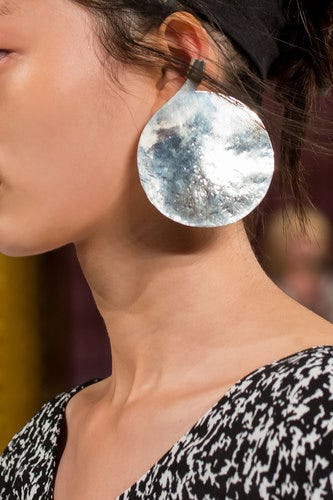 They wore these kinds of discs in The Emperor's New Groove, yes?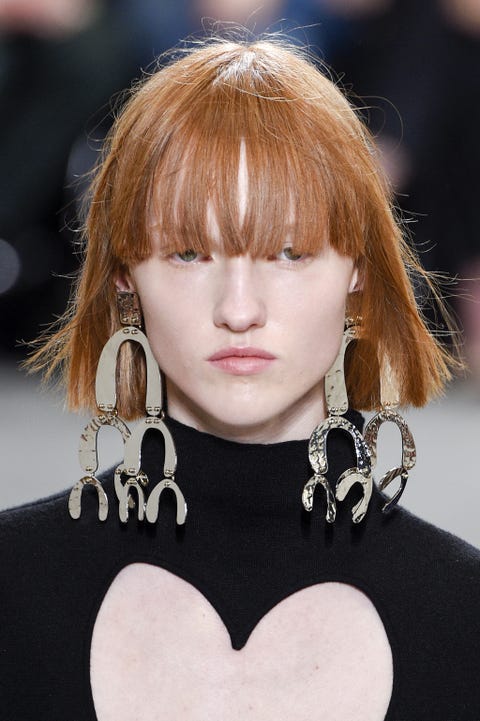 Shoulder dusters made from three tiers of horseshoes, just dusting your shoulders all day until your neck starts to tickle and you have to take them out but you can't because they're just too beautiful.
Can you get a hickey from a giant gold nugget rubbing against your neck? Wouldn't be mad about it.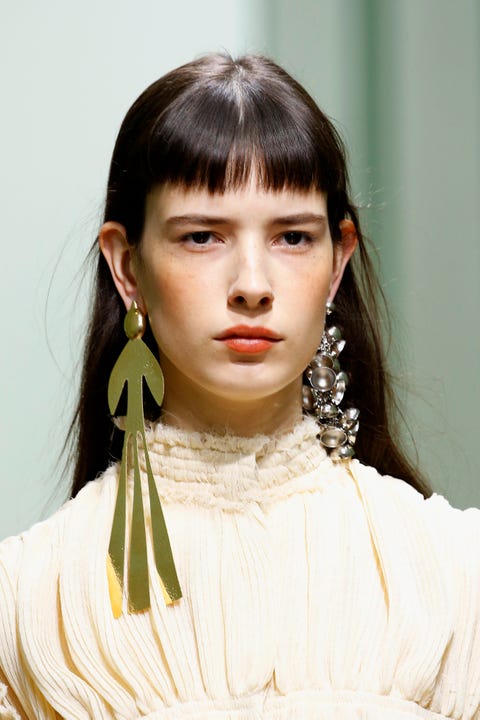 On one side: a Matisse-ish arrow. On the other: dangling Christmas bell-looking things. Together: magic.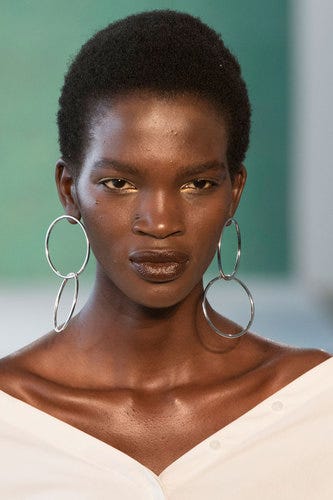 ::attempts to DIY with loose-leaf binder rings::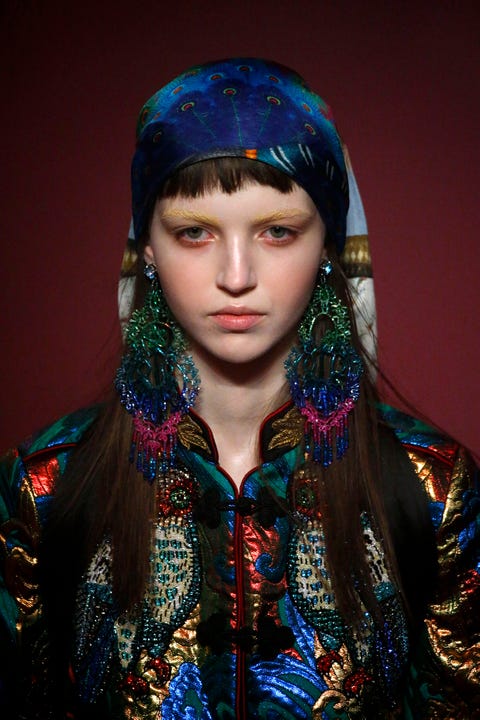 Heavy rainbow filigree like some rock 'n' roll Byzantine Madonna.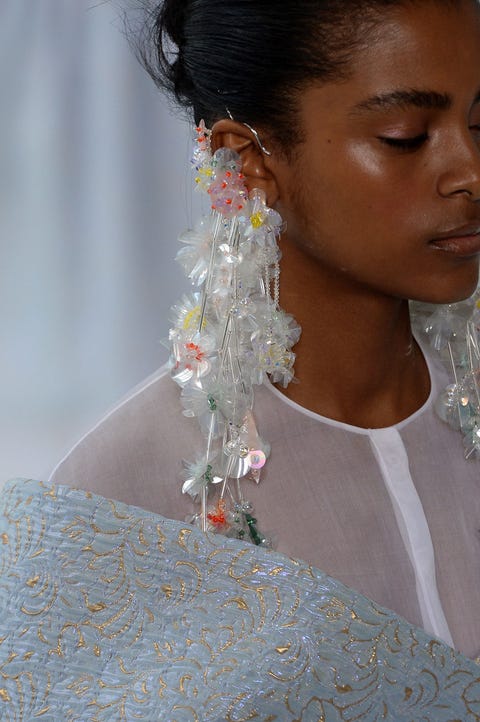 And now, the grandaddy of them all: double cascades of "2,978 sequins of cut glass, paillettes, iridescent Plexiglass cutouts, silver, and Swarovski crystals," reports Refinery29. This. Is. Sparta. FASHION.
This content is created and maintained by a third party, and imported onto this page to help users provide their email addresses. You may be able to find more information about this and similar content at piano.io