You'll Want to Copy All These NYFW Street-Style Looks
They don't call it the concrete catwalk for nothing.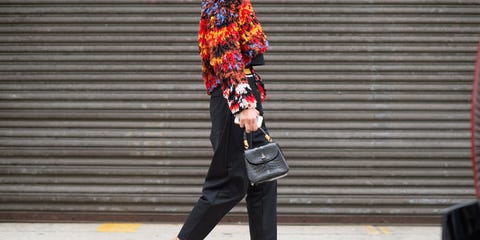 Hit the pavement any day during New York Fashion Week, and you'll understand why they call it the concrete catwalk. Want in on all the off-runway action? You're in luck—we've dispatched Tyler Joe of Not Your Average Joe to the swarming-with-style streets. Take a seat, and stay tuned for more Spring 2015 coverage.
This content is created and maintained by a third party, and imported onto this page to help users provide their email addresses. You may be able to find more information about this and similar content at piano.io