We'll Always Have Paris (Street Style to Inspire Us)
Daily-updated looks that'll make you go mon Dieu!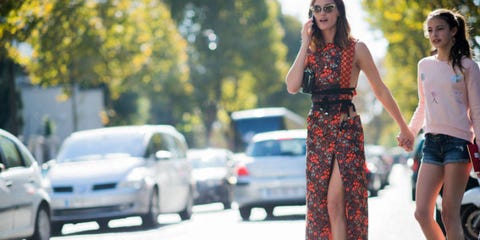 It's the end of the line, and Paris is our last hurrah. (Until February, that is, when it's New York and London and Milan all over again.) But to ensure we go out in high style this season, we packed Tyler Joe off to the broad avenues of Gay Paree, where he's been busy snapping away at all the jeunes filles. Don't cry because it's (almost) over: Fashion Week is twice a year, but the photos are forever.
This content is created and maintained by a third party, and imported onto this page to help users provide their email addresses. You may be able to find more information about this and similar content at piano.io