The Best Spring Fashion Essentials Under $250
Shedding the steep price tags is just as awesome as shedding the winter layers.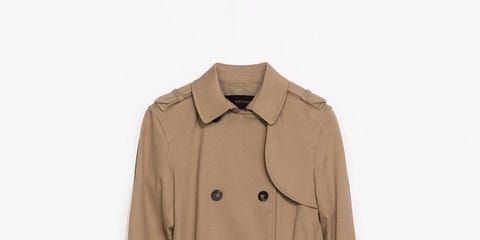 Shedding the steep price tags is just as awesome as shedding the winter layers.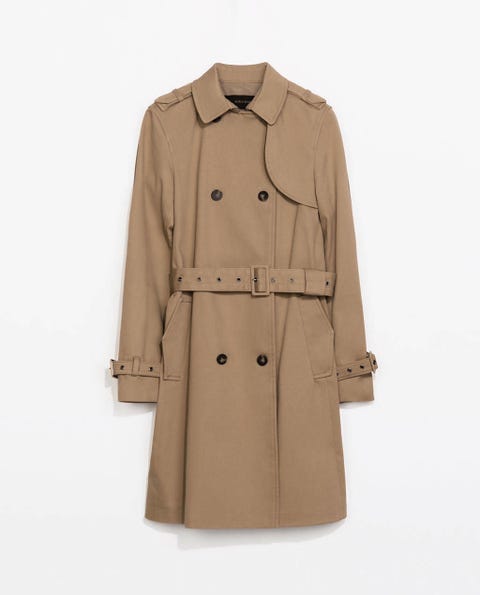 Classic Trench Coat
No wardrobe is complete without this basic. It's perfect for layering in both spring and fall, and can be worn this season, next season, or 10 seasons from now. This classic coat is worth its weight in gold.
Classic Trench Coat, $139; zara.com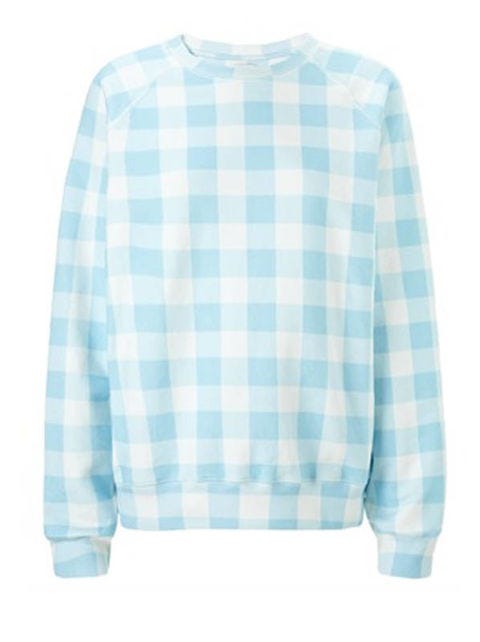 A Fun Sweatshirt
You can wear this to the office, but you'll need to mute it with a blazer and tonal pants. Or, you can save it for the weekends with a pair of boyfriend jeans or frilly skirt.
Pink Vichy Cotton Sweatshirt, $250; avenue32.com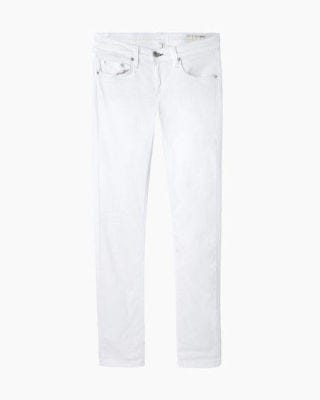 White Jeans
If you didn't feel comfortable pulling off winter white jeans, don't fret. Spring is almost here and wearing a pair has never been more stylish. Whether worn with a black blazer or a grey sweatshirt, you'll be living in these from the office to the beach and back again until September.
Rag & Bone Dre Jeans, $187; lagarconne.com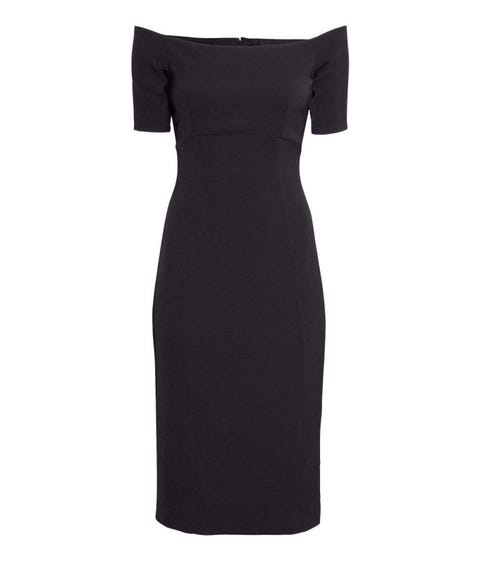 Off-the-Shoulder LBD
Great for a first date or evening wedding, this black dress is the perfect addition to your "I need to look good" arsenal.
Off-the-Shoulder Dress, $59.95; hm.com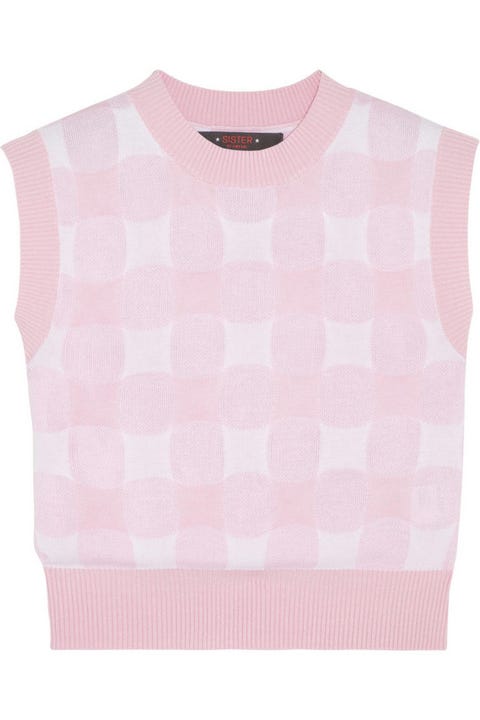 Something Gingham
Attention prepsters: You will WANT this top. Match it with a crisp white button-up underneath or with a fitted blazer over for work and deconstruct with a pair of fitted skinnies and heels for happy hour.
Sister by Sibling Cropped Gingham Knitted Top, $210; net-a-porter.com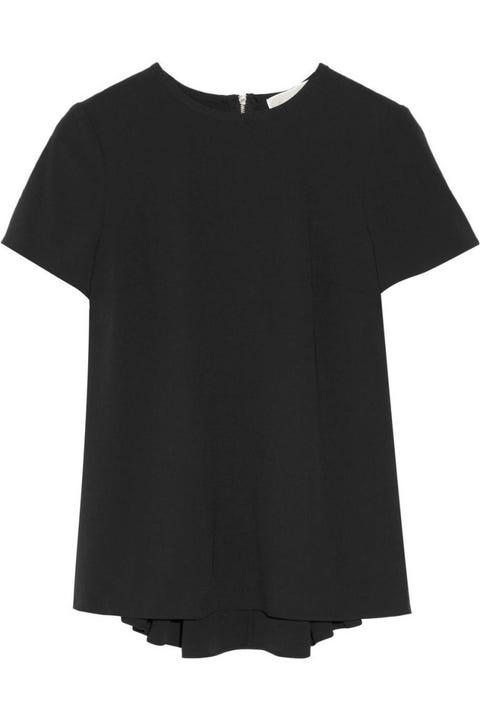 Basic Black Top
The great thing about this top is you can dress it up for the office or down for the weekend, and it's flirty shape transcends styles—everyone can wear it!
Michael Michael Kors Pleated-Back Stretch-Crepe Top, $100; net-a-porter.com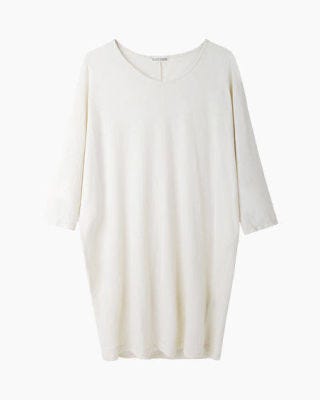 The T-Shirt Dress
This relaxed fit dress is a weekend staple. Wear with booties and a trench coat until it's warm, then pair with Birkenstocks for the summer months.
Black Crane Wide Dress, $95; lagarconne.com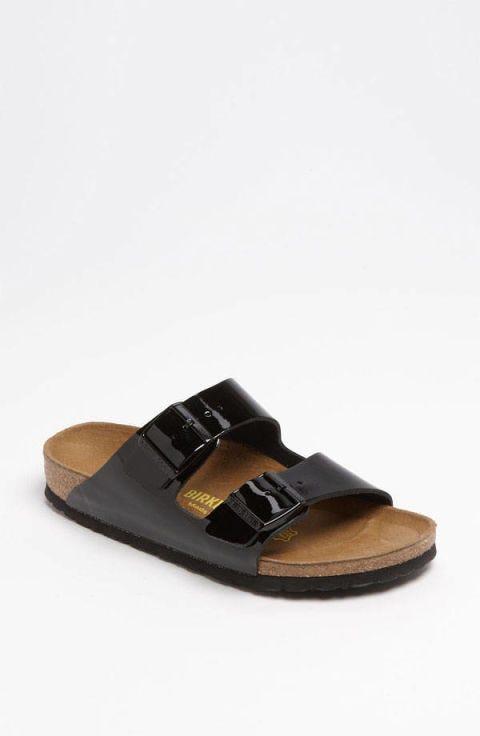 Birkenstocks
Spring's new sandal is an old reliable sole—the Birkenstock. Grab a pair in black patent or white.
Birksenstock Arizonia Soft Footbedf Patent Leather Sandal, $119.95; nordstrom.com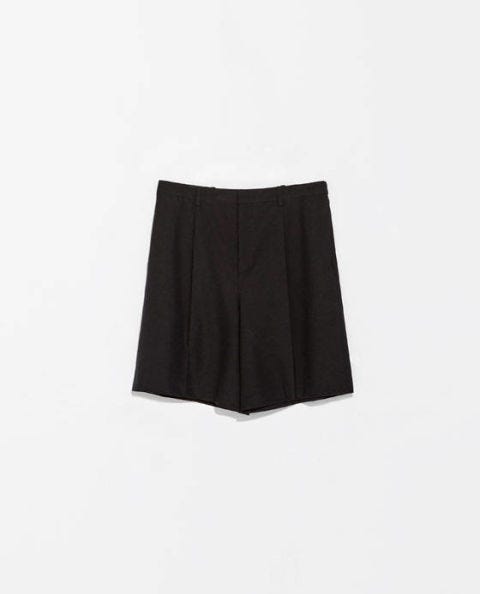 Bermuda Shorts
Say goodbye to micro shorts and say hello to the more modest version—the Bermuda. While you won't be showing off your assets (and that's a good thing), these mid-thigh versions are a safe office bet when temps soar.
Zara Pleated Bermuda Shorts, $39; zara.com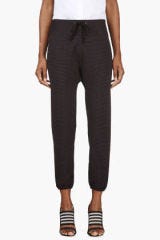 Lounge Pants
If you just hit the gym and now you're off to run errands, do your hoo-ha a favor and change into something more breathable and less visually displeasing (yeah, you know what we're talking about).
3.1 Phillip Lim Black Ribbed Lounge Pants, $250; ssense.com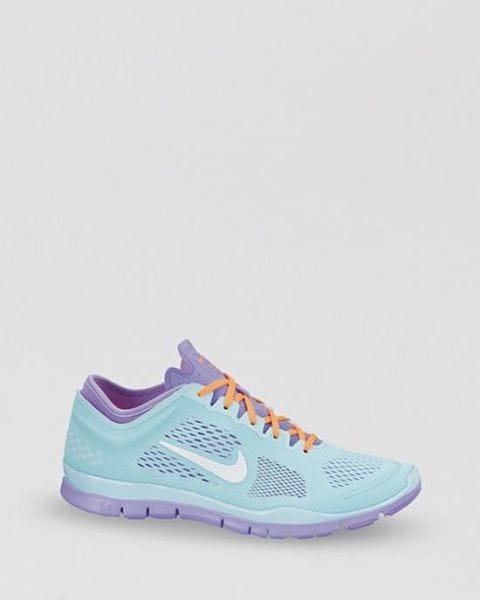 Trainers
A colorful pair of sneaks can be the perfect match for cropped black trousers and a black lightweight sweater on casual Fridays.
Nike Lace Up Sneakers, $95; bloomingdales.com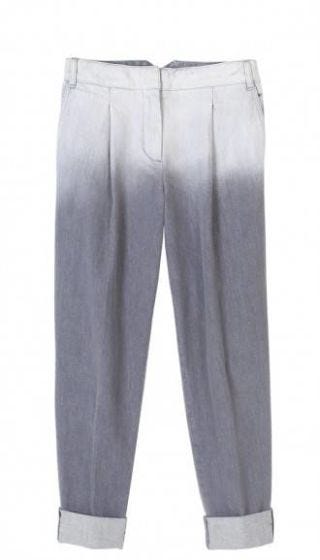 Casual Denim
Perfect for expanding upon your weekend wardrobe, when you want to reach for something comfy but sweatpants aren't an option. These work from brunch to errands to your friend's art gallery debut.
Tibi Dip Dyed Denim Pant, $250; tibi.com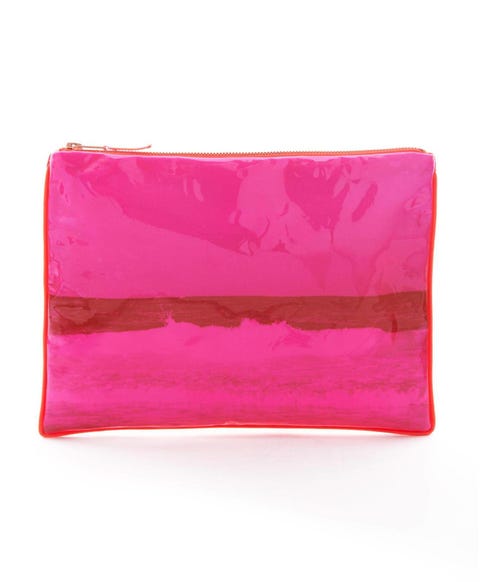 The Clutch
Yes, you have black and likely white, but this color combo is amazingly fresh and works with your basic blacks, neutrals, and any denim combo. We love it.
This content is created and maintained by a third party, and imported onto this page to help users provide their email addresses. You may be able to find more information about this and similar content at piano.io