50 Vodka Cocktail Recipes That Taste as Good as They Look
There's so much more to vodka than those cringey college shots. Here, 50 easy vodka cocktail recipes to make sure you never think of clear stuff the same way again.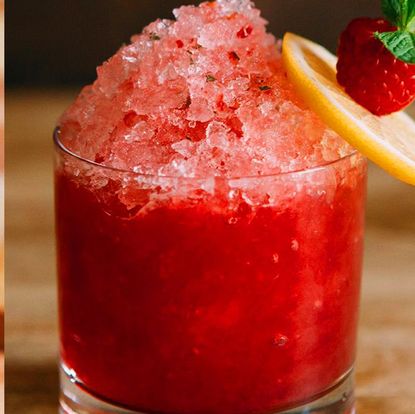 (Image credit: Courtesy)
Ah, vodka—so often relegated to the boring old "I'm watching my calories" vodka soda (opens in new tab) category or the sloppy vodka shots of college days past. Now that we're adults, let's give the perfect mixing spirit the treatment it deserves. Behold: 50 exemplary (and easy-to-pull-off) vodka cocktail recipes to try at home. You'll never think of the clear stuff the same way again.
Megan DiTrolio is the editor of features and special projects at Marie Claire, where she oversees all career coverage and writes and edits stories on women's issues, politics, cultural trends, and more. In addition to editing feature stories, she programs Marie Claire's annual Power Trip conference and Marie Claire's Getting Down To Business Instagram Live franchise.