Editors handpick every product that we feature. We may earn commission from the links on this page.
The 8 Best Mug Warmers to Keep Your Coffee Warm
See ya later, lukewarm lattes.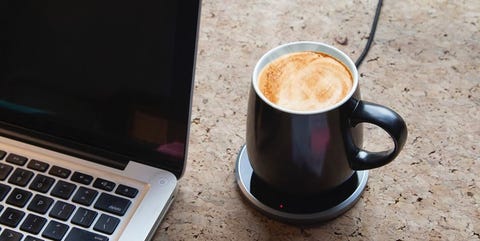 Nothing beats your first cup of piping-hot coffee in the morning. From the first few sips of that caffeine-rich elixir, your body warms up and you're ready to face the day. Unfortunately, coffee doesn't stay hot. At some point, you're going to reach for that freshly made java and it'll be lukewarm. But things don't have to be like that! There's a much better way, we promise.
Arm yourself in the fight against cold, stagnant coffee by investing in an electric mug warmer. To make your shopping journey easier, we've rounded up these top-rated mug warmers to keep your coffee or tea toasty all season long.
This content is created and maintained by a third party, and imported onto this page to help users provide their email addresses. You may be able to find more information about this and similar content at piano.io