10 Fun Ideas for Virtual Happy Hour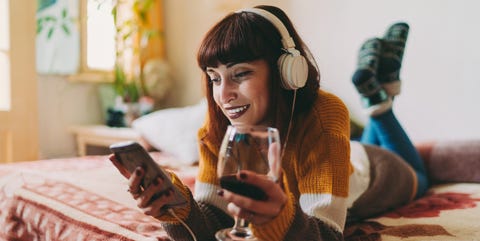 They say it's five o'clock somewhere, but what happens when 5 o'clock becomes basically anytime? These past weeks everyone's favorite hour, happy hour, has become a time celebrated whenever. Zoom, Skype, and FaceTime have become our audience as we've all become our own bartenders. Don't get me wrong, a happy hour chat is fun and often much-needed, but sometimes doing the same thing over and over can feel like in Groundhog Day. There are only so many times you can talk about work, what you're watching on Netflix or Hulu, or even the birth chart of the royal family. All right, the last one's a stretch, but aren't you interested! (Harry's a rising Capricorn, btw.)
To make your days of quarantine a little less boring and a little more boozy, here are ten ideas to really get the party going at your next virtual happy hour. We got activities on activities, so there's never a lag when it comes to fun. And if you're looking to really spice things up, check out our other roundups on the best vodka cocktails or tequila drinks that will make sure you feel some kind of way. May you have the best hour ever!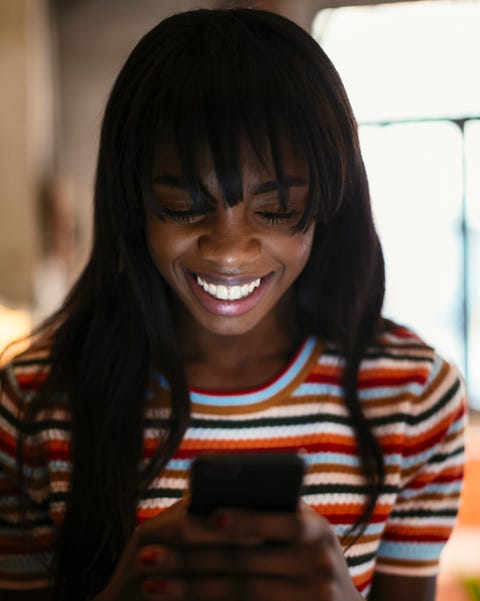 Ladies and gents, we're back in kindergarten again. Yes—the game that allowed you to brag is hot right now! My friends and I like to put more of an adult spin to this and create categories like "show us the most embarrassing item of clothing you own" or "the weirdest thing you have from childhood in your possession." The items can get weird, but it's all part of the fun.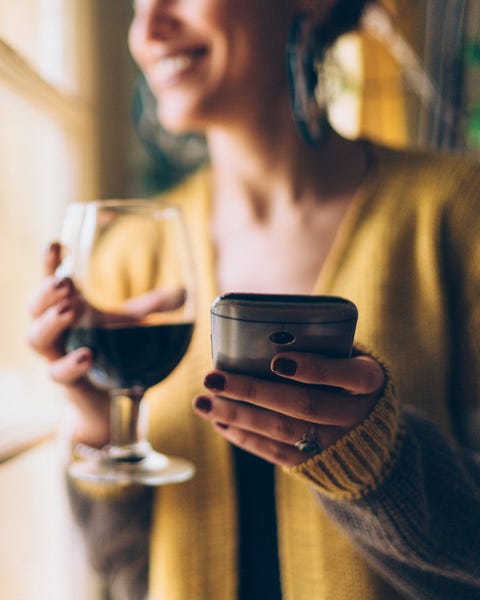 Play for the bragging rights to say you really know all your friends. Have everyone come with a bunch of true statements and lies, and make people guess when you're bluffing. Be careful, though, because sometimes what you think is the answer is far from it.
Watch a YouTube Makeup Tutorial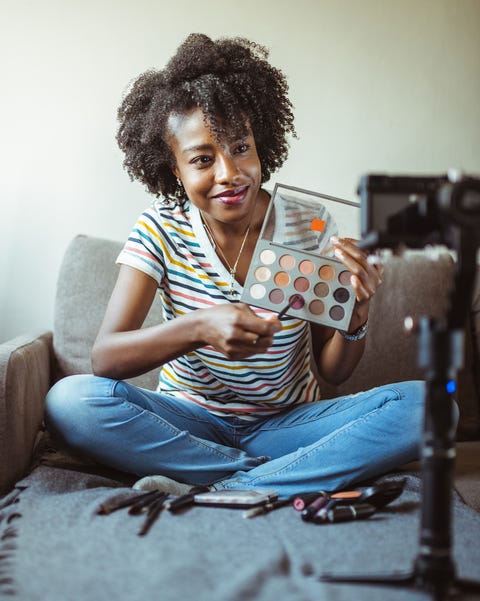 MStudioImages
Getty Images
Whatever your favorite YouTube rabbit hole to go down is, we can all say we've ended up deep in the makeup black hole of the site. Find a video with an outlandish makeup look, have a couple of drinks, and then see who out of all your friends can recreate it best.
Cribs: Quarantine Edition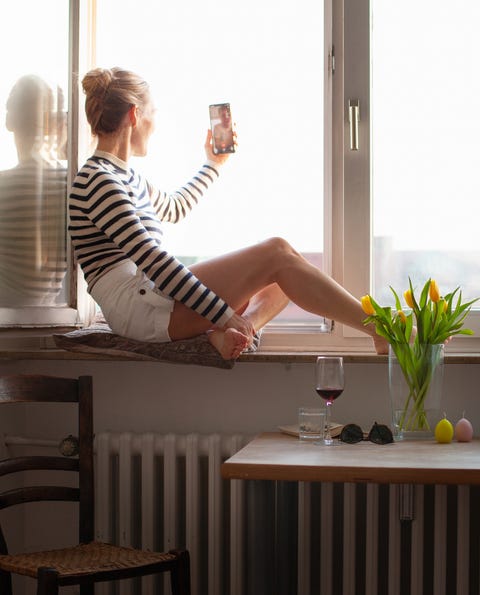 Kathrin Ziegler
Getty Images
Everyone's favorite MTV show of the '00s may be long off the air, but show all your Zoom party members your digs to make things feel more personal. Add fun antidotes like showing off your favorite piece of artwork or the most vintage piece of furniture you own.
Find The Pic Or It Didn't Happen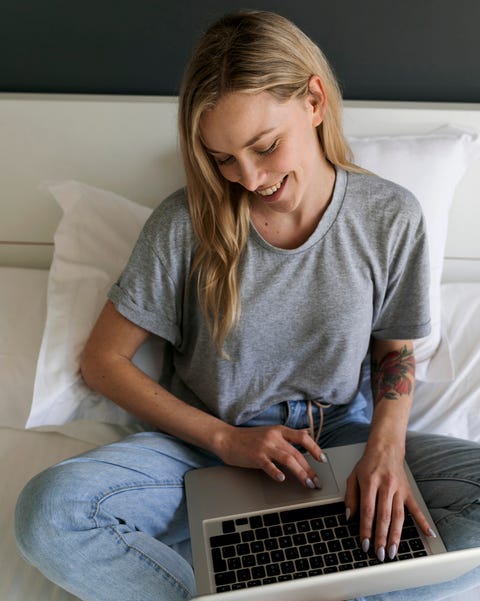 In this fun happy hour game, each player has to read a scenario that applies to someone on the call. Maybe it's a vacation they went on, or a throwback photo from college. Every player then has to scramble through their camera roll or social media to find the picture described. Whoever finds it first wins!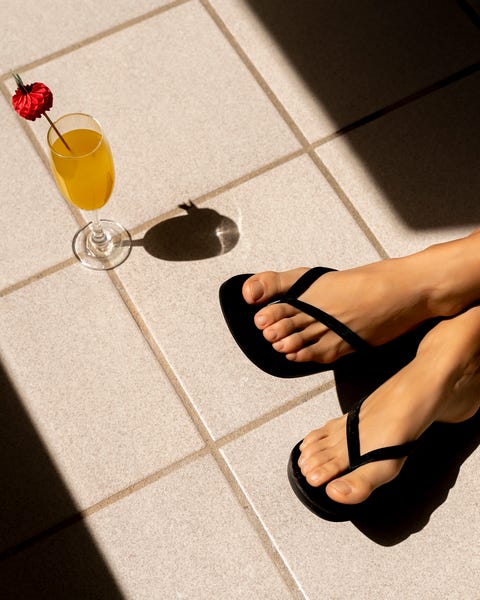 Javier Zayas Photography
Getty Images
Missing dinner parties, restaurants, or just chilling with your friends outdoors? Before you hop on a call, have everyone come in the same theme, whether that be "day at the pool" or "high school homecoming." The laughs will be great, but the outfits your friends will wear will be legendary. Bonus points if your Zoom background matches the vibe!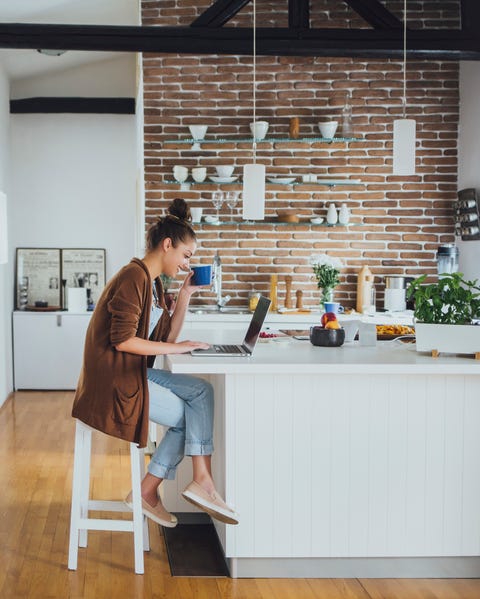 Lumina Images
Getty Images
Most of the time, the best happy hours lead into long dinners. Have all your friends cook the same meal, or order the same kind of takeout and settle on in. At least you won't be battling it out when it comes down to paying the bill.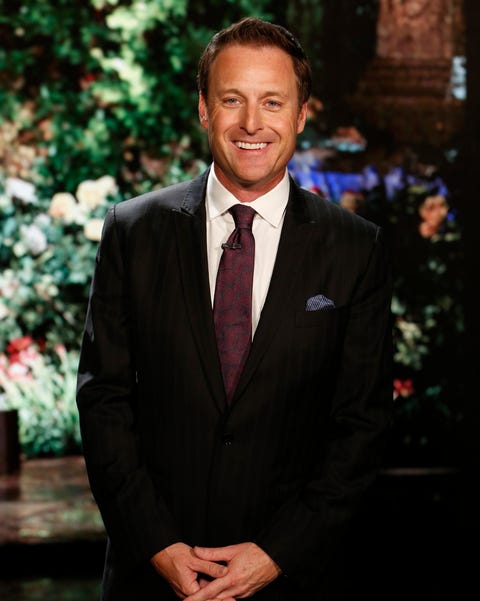 Bachelor Mondays might be a thing of the past for now, but that doesn't mean we can't relive every awkward, humorous, saddening moment of past seasons. Netflix has the first season on lock for viewing pleasures, or you can head over to Hulu for more current ones. Set up drinking rules like taking a sip every time someone says, "I'm here for the right reasons," or create your own.
Make Your Friend's Signature Cocktail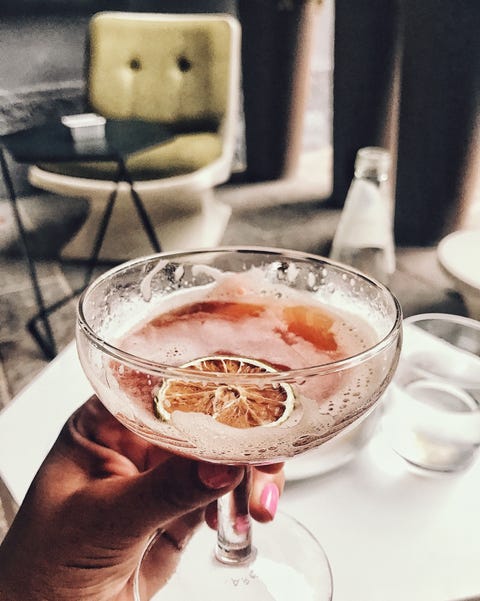 Keiko Tanaka / EyeEm
Getty Images
Feel like you're drinking with your friends again by recreating their favorite drink. Pass around a recipe (or one of our favorites) to everyone in the group and find your inner mixologist.
...

For more stories like this, including celebrity news, beauty and fashion advice, savvy political commentary, and fascinating features, sign up for the Marie Claire newsletter (subscribe here).
This content is created and maintained by a third party, and imported onto this page to help users provide their email addresses. You may be able to find more information about this and similar content at piano.io