The House Just Passed a Bill to Defund Planned Parenthood
Even though federal money has never gone towards abortions.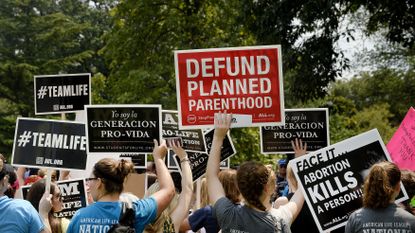 (Image credit: Archives)
Update, 9/18: The House has voted to freeze federal funding for Planned Parenthood, The Hill reports. In a 241-187 vote, the House has approved a bill that would block funding for one year unless Planned Parenthood agrees to stop offering abortions except in extreme circumstances.
The vote, however, still has to go through the Senate, which will likely block the bill—and even then, if it somehow made it through, President Obama would likely veto—marking it as a symbolic gesture of sorts, albeit a big one.
Although federal backing to Planned Parenthood has never gone towards abortions, with all money going to women's health programs that help hundreds of thousands of women have access to affordable health care, the bill was still okayed.
The president of the American Congress of Obstetricians and Gynecologists called the bill "a disservice to women and gross legislative interference into the practice of medicine, putting politicians between women and their trusted doctors."
Original story, 8/3: In a major victory for pro-choice advocates, the Senate voted Monday to block the debate of a bill to defund Planned Parenthood, the Associated Press reports. Republicans needed 60 votes in order to proceed to the Senate floor, and only garnered 53 in their support (with 46 in opposition), which means Planned Parenthood is safe—for now.
The bill, sponsored by Republican Sen. Joni Ernst, was largely expected to fail, according to the AP. But a bigger debate about Planned Parenthood is set for September, when Congress must pass a budget to fund the government. Currently, federal funding makes up about a third of Planned Parenthood's operating budget—and could be cut if Republicans, many of whom have been very vocal in their opposition to Planned Parenthood's work, get their way.
It should be noted that federal funds do not go towards abortions, unless in the case of rape, incest, or if the woman's life is in danger. Instead, Planned Parenthood receives roughly $500 million a year to provide health services and screenings, along with contraception and family planning. If the bill passes, Democrats say, women across America will lose access to basic and life-saving healthcare. Republicans counter that their bill would move the funding to other women's health services, but many feel that Planned Parenthood has set up shop in areas that are critically underserved when it comes to accessible health care, and would leave a large hole in coverage for thousands of women.
Back in 2011, the House didpass a bill to defund Planned Parenthood, and the debate went so far it nearly shut down the government. Eventually, a compromise budget was passed that didn't include stripping aid to Planned Parenthood, CNN reports.
Planned Parenthood has been under scrutiny lately, after undercover videos captured executives talking about how they donate fetal tissue to medical research companies. The activist group that filmed the videos say they're evidence Planned Parenthood profits from selling fetal tissue, but president Cecile Richards emphatically denies the claim, saying any money they receive simply covers transportation costs (making a profit from fetal tissue is illegal under federal law). A court ruling has prevented the Center for Medical Progress from releasing new videos.
Liberal politicians and celebrities flooded Planned Parenthood with support on social media:
Senate Republicans' attempt to cut off support for Planned Parenthood is an attack on women's health. #StandwithPP pic.twitter.com/BLeyS8bhh8August 3, 2015
See more
Shame on the GOP for playing games with women's health. Enough is enough. http://t.co/dZIx1fthEb #StandwithPP pic.twitter.com/EGkTaSRFZ3August 3, 2015
See more
Need look no further than what happened in Texas when de-funding occurred to know that this is true. #StandWithPP https://t.co/AnuPycogaeAugust 3, 2015
See more
18 people in the senate will fight to close affordable women's healthcare in a senate vote TODAY #StandWithPP pic.twitter.com/34BA8asnWcAugust 3, 2015
See more
i #StandwithPP b/c sexuality is NATURAL and INEVITABLE. lets make it SAFE and HEALTHY. https://t.co/cbqgEUhisEgo girls!August 2, 2015
See more
There has never been a more urgent time to #StandwithPP pic.twitter.com/VSPikSKRbOJuly 28, 2015
See more
Who would be affected if #PlannedParenthood was defunded? I imagine NOT the people voting on it DURRR #StandWithPP @PPactAugust 3, 2015
See more
Marie Claire email subscribers get intel on fashion and beauty trends, hot-off-the-press celebrity news, and more. Sign up here.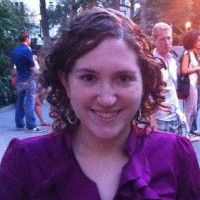 Megan Friedman is the former managing editor of the Newsroom at Hearst. She's worked at NBC and Time, and is a graduate of Northwestern's Medill School of Journalism.