This Editor-Approved Sex Toy Is on Sale for Prime Day
"[It] gave me a totally new kind of orgasm."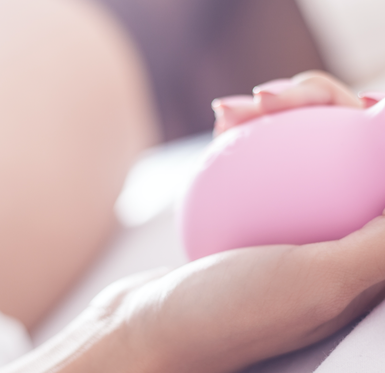 (Image credit: Lelo)
Prime Day starts at 3pm on Monday, July 16th and runs through Tuesday. If you're not already a Prime member (or if you are but want your own Prime account away from prying eyes) sign up and take advantage of Amazon's 30-day free trial. There are a ton of surprise deals and savings to be found, if you know where to look—and we're on the Prime Day beat, so keep checking back throughout the sale for more updates!
Although external vibrators traditionally just vibrate, there's a new type of sex toy that uses sonic waves to give you a sensation unlike any other—and it happens to be 25 percent off right this second for Prime Day.
Here's how it works: The Sona Cruise uses sonic waves on top of vibration to stimulate every nerve in your clitoris. Picture your clitoris like an iceberg—although only a small portion is exposed for external stimulation, the nerve endings actually surround your vaginal opening. With the Sona Cruise's deep sonic waves, you're able to stimulate those otherwise neglected nerve endings.
Don't believe me? Here's what one of Cosmopolitan's editors had to say about the Sona Cruise:
After only a few minutes, I experienced what I could only best describe as a 'sneaker' orgasm, one that hit me so quickly that it genuinely took me a second to realize I was, in fact, orgasming.
Although the Sona Cruise normally retails for $129, it's listed at $96.75 from now through the end of Prime Day. Sure, it's still kinda pricey for a sex toy, but the sale at least brings down the cost to the double digits.
RELATED STORY