Here Are the Types of Porn Women Really Watch, and Newsflash, They're Not Romantic
It appears we're not as into cuddling and deep-kissing as everyone thinks.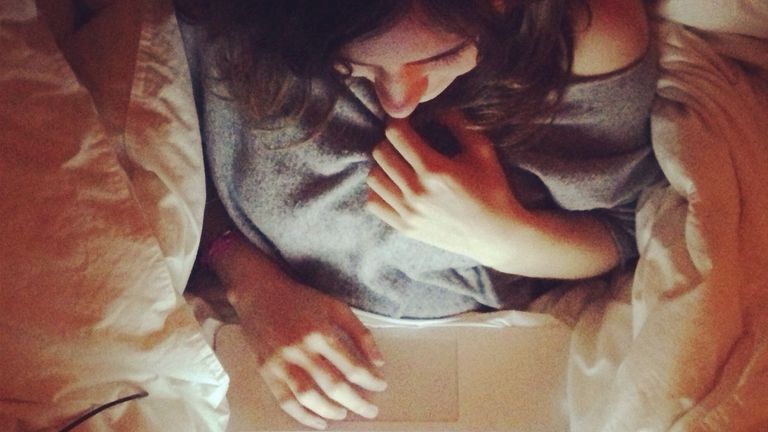 (Image credit: Getty Images)
Mainstream, run-of-the-mill porn isn't without its faults of course, but we know we're all watching it, so there's no point pretending otherwise. There's a stereotype that women who watch adult films are searching for sensual spooning, pecks on the cheek, and hand-holding because that's the only stuff that gets us off. Some people think we go for romantic porn vibes—y'know, the kind with an actual story.
Well, PornHub just released 10 years' worth of data that proves otherwise. It turns out that, while everyone thought we were cautiously typing "couple making out" into the search bar, we were actually looking for HUGE PENISES. The search term "world's biggest c*ck" grew by 499 percent among women between 2014 and 2015. Let's compare that to the amount of women searching for "romantic sex" which only grew 125 percent, in comparison.
RELATED STORY
In that time period, women were also very hot for: men performing oral sex on women and hard sex that involves "screaming," according to The Cut. The most popular type of content among women was lesbian, followed by gay (male). MILF and squirting also made it into the top 10.
While buttloads of females were searching "for women" because, well, we're sick of seeing women pounded like pieces of meat without a second thought being given to their pleasure, they were also weirdly quite into "pregnancy porn." Whatever gets you off, pals.
We're also apparently into watching gay sex, as 37 percent of people watching guy-on-guy action were women. Plus, we're spending over a minute longer on the site than dudes. Kind of a no-brainer there: It takes longer for most of us to orgasm, right?
This all makes us incredibly happy. Women are subverting the stereotype that they're not that into sex, and only do it to keep dudes happy. They're taking their sexual pleasure into their own hands by typing weird stuff into search bars, and that is just the coolest.
RELATED STORY
Follow Marie Claire on Facebook for the latest celeb news, beauty tips, fascinating reads, livestream video, and more.