Is It Ever Okay for a Guy to Be Jealous?
If you don't act jealous at all, you look like you don't care.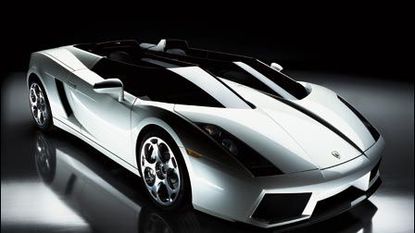 (Image credit: Archives)
Most of the time I see jealous and overly possessive guys driving their girlfriends away. They appear to be controlling and insecure. (opens in new tab)
But, then again, if you don't act jealous at all, you look like you don't care. Sadly, I've seen women admit that it's nice to know that their guy is a little jealous or possessive of them.
So, let's go over the characters in our lives that may make our significant others jealous:
Guys have a lot of reasons they may become jealous. [link title='Dating Diaries: Do You Have Emotional Baggage?' href='https://www.marieclaire.com/sex-love/a2672/emotional-baggage-relationship-dating/' link_updater_label='external_hearst' target='_blank']They may have had something bad happen in the past, (opens in new tab) or they may be extremely insecure. If a guy feels like he does not deserve a woman or is not good enough for her, he will become jealous easily, and worried that he's going to lose her to another guy. On the other hand, I admit that I have tried to make girls I'm interested in jealous on purpose before.
A friend of mine constantly reminds her boyfriend how she wants to go overseas and work. (opens in new tab) She doesn't invite him along either. He is in the strange position of having to be cool with it, because if he fights it then he will look like he's limiting her freedom.
I've been doing my best to just look like I don't care when I should be jealous. (opens in new tab) I just stand there if someone I'm dating is talking to her ex, or a guy that's hitting on her. But, am I supposed to be more jealous and possessive? Do I look blasé when I stand there trying to act stoic (opens in new tab)when a guy is hitting on a girl I'm dating?
Is there ever any reason for a guy to show a bit of jealousy or possessiveness? Does it feel good to have a guy feeling that way about you? Or should he be totally secure, and not show this type of weakness at all, even if some other guy is hitting on you? Have you ever tried to make someone jealous on purpose?