Ashley Judd's Memoir: Why Relationships Can Make Women Depressed
In a new memoir, Ashley Judd discusses her depression -- a problem twice as many women suffer from as men.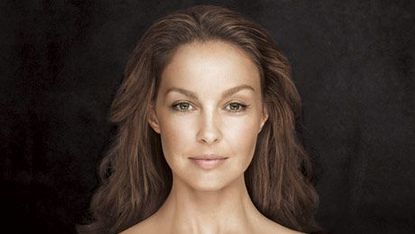 (Image credit: Ruven Afanador)
Marie Claire Newsletter
Celebrity news, beauty, fashion advice, and fascinating features, delivered straight to your inbox!
Thank you for signing up to Marie Claire. You will receive a verification email shortly.
There was a problem. Please refresh the page and try again.
In a new memoir that came out last week, All That Is Bitter and Sweet, actress Ashley Judd frankly discusses a number of difficult topics: the childhood neglect she was forced to endure, her molestation at the hands of a stranger, and the feelings of loneliness she struggled with for much of her life. Her depression got so bad that in 2006 she spent 47 days at a treatment facility where she got help with the codependent relationships she had a tendency to form, and with other coping strategies that weren't doing much for her.
Judd had an unusual amount of difficulties in her young life: She was abused, her parents divorced, her mother's boyfriend — a heroin addict — lived with them for a period, and her mother (Naomi, one-half of the famed country music duo The Judds) was on the road frequently during her childhood. But the coverage of her book got me thinking about women and depression.
We're twice as likely as men to suffer from it — and that might be, in part, because of the higher importance we place on interpersonal relationships. Psychologist Valerie Whiffen, author of A Secret Sadness: The Hidden Relationship Patterns That Make Women Depressed, discusses that issue in her book, so I contacted her to find out more.
Do women place more importance on their relationships than men?
Yes, they do. Women's relationships are more intimate, and they're concerned about a wider variety of people than men are. They provide more social support than men do and are more affected emotionally by the support they receive, especially if they are vulnerable. When women's closest relationships falter, they're more likely than men to become depressed. While objective aspects of women's lives have changed a great deal in the past 30 years, particularly with regard to education and work, one only has to look at contemporary young women to see how important relationships still are to our gender: Young women spend much more time on Facebook managing their profiles and connecting with friends than young men do.
Why are we so much more invested in personal relationships?
My opinion is that this can be explained on three levels: sociological, biological, and psychological. On the sociological level, consider the gender role that has been ascribed to women around the world and throughout human history. We're considered the nurturers and caregivers, particularly for small children and the elderly. I believe that we're subtly trained to fulfill this role from a very early age — that is, to be tender, kind, and responsive to others. I think, too, that gender roles are influenced by innate biological differences between the sexes. Early in human history, women who were good at relationships may have been more successful reproductively, with the result that their genes have survived at a higher rate than those of women who didn't have good "people skills." Biological and sociological differences may be reflected in individual women's psychology: Women's self-esteem is very much tied to how successful we are in relationships, and women who feel good about themselves are, on average, women who see themselves as successful interpersonally.
Why might it be bad for us to link our sense of identity so closely to our relationships?
Generally speaking, the harder we work and the more effort we make, the better we do. Unfortunately, the same can't be said of relationships. Sometimes a relationship isn't good because of the other person, but women have difficulty seeing this. For instance, a woman in an abusive relationship is highly likely to blame herself for the abuse she experiences and to believe that if she tries harder to meet her partner's needs, he will stop abusing her. The same can be said of women in difficult, non-abusive relationships: They tend to blame themselves for the failure of the relationship, which leads directly to feelings of depression.
What are some indicators that a relationship is making you depressed?
The relationship makes you feel bad about yourself. You critique yourself and wonder what you need to change in order to be a "better" partner. You feel jealous and inadequate, even when you have little cause. Your partner gives you more negative than positive feedback, or worse, seems indifferent to you, which hurts your feelings and makes you sad.
What's another way to look at our relationships, or to think about how they should or shouldn't define us?
Carl Jung used to believe that men's task in adulthood is to become more like women, while women's task is to become more like men. Men are good at focusing on themselves, on what makes them happy, and on what they need to do for their personal growth. Women would benefit from thinking about what they need to get from relationships to be happy, rather than what they should be giving.
Celebrity news, beauty, fashion advice, and fascinating features, delivered straight to your inbox!