New Study: Casual Hookups Can Turn into Love ... Sometimes
So, aren't they still a bad idea if you're looking for a serious relationship?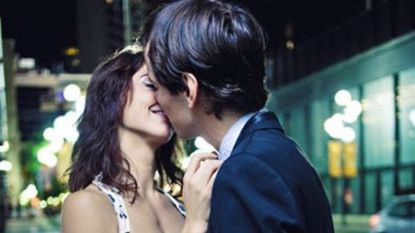 (Image credit: Tyler Stalman/istock)
Marie Claire Newsletter
Celebrity news, beauty, fashion advice, and fascinating features, delivered straight to your inbox!
Thank you for signing up to Marie Claire. You will receive a verification email shortly.
There was a problem. Please refresh the page and try again.
All you hooker-uppers out there might be happy to know that a University of Iowa sociologist has found that casual relationships can turn into serious ones — but there's one big caveat: The people in them have to be open to the idea of making a commitment.
As long as people are open to the possibility of something serious, there is no real difference in long-term relationship quality for couples who started out by having sex fast and casually, compared to those who "dated and waited."
As Professor Anthony Paik, the study's author, put it: "The research suggests that rewarding relationships are possible for those who delay sex. But it's also possible for true love to emerge if things start off with a more Sex and the City approach."
The problem, as he observes, is that in real life, you can't factor out the people who aren't open to the idea of serious relationships, the way he did when sorting through the surveys he conducted for his study. Plenty of people who "date casually" do it in the hopes of finding a more serious relationship — but a lot of them are in it only for the sex. Since that's the case, casual dating "basically brings 'players' and 'nonplayers' together," Paik noted. "As a consequence, it raises the question of whether casual dating is a useful institution. This paper would suggest not really, because it doesn't screen out the nonromantic types."
What's more — as Paik reported in a study he released earlier this year — anyone involved in a "friendship with benefits" is more at risk for getting an STD than someone who has sex only in a monogamous relationship.
So — despite the fact that casual sex can turn into a serious relationship — I still don't recommend having it. I admit that my recently hatched plan to wait two full months before sleeping with anyone I date might be a little extreme. Nonetheless, I think it's best to wait until both you and your dude are ready to be sexually monogamous before you jump in the sack with him.
What do you guys think? Am I being too much of a prude?
Celebrity news, beauty, fashion advice, and fascinating features, delivered straight to your inbox!