Make It or Break It: How to Ace Your Second Date
Your first date was all sunshine and unicorns. You like the guy and he seems to like you too. You're flirting and texting and looking forward to date number two. But the second date calls it all: It's do or die for your future together. Here's how to get to date number three.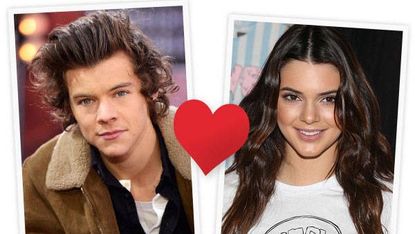 (Image credit: Getty Images)
Marie Claire Newsletter
Celebrity news, beauty, fashion advice, and fascinating features, delivered straight to your inbox!
Thank you for signing up to Marie Claire. You will receive a verification email shortly.
There was a problem. Please refresh the page and try again.
1. Go For The Weekend Date
If your first date was on a weekday, likely one or both of you had to rush home at some point. Give the second date some breathing room. It doesn't have to be a major affair but dinner or drinks allow you the chance to get to know someone a bit better. Then, the night could go anywhere. You could go to your friend's party alone or you could invite him. You could take a walk together or go back to one of your places for some wine. Assuming no one has to get up at 7 a.m., the next day allows for more freedom.
2. Take It Up a Notch
While date number one was awesome, we don't want to just repeat it. If you were at a friend's party, steal some alone time for date number two. If you went for drinks the first time, commit to dinner for the second. As one single guy pal pointed out, "It can't be the first date all over again." Taking it up a notch doesn't mean you have to go into overdrive – no respectful gentleman will assume you're going to have sex, for example – but some light escalation is delightful. All of the guys I talked to about the second date said that if they were going to continue to see the lady, they would like to see a kiss at the end of the night. Don't do anything you're not comfortable with, but if you like the guy, a goodnight kiss is a nice way to end an evening. If you previously kissed a bit, maybe you want to invite him in to make out a bit more? Up to you. But in some shape or form, be it through a more intimate date or something physical, taking a minor step forward together is a nice way to cement the path from "one date" to "dating."
3. More of You
The most important thing, not surprisingly, is that we want you to be yourself. The first time you and your date hung out it was lovely and he's likely going to want to learn more about you. So don't be surprised if he starts asking about your family, what activities you did in school, or what you want to do for a career long-term. He's interested in getting to know you, the real you. So be straightforward enough to share from the heart. No need to censor yourself, but if you don't necessarily want to share something super personal, please don't. Some things that are intimate to you we only want to hear about when you're actually ready to share them. So share what you feel comfortable with, not what you think we want to hear. The only way to "fail" at this rule is if you weren't being genuine on the first date. As one friend of mine said, the biggest turn off on a second date is "when it's like you're meeting a different person from the first date."
4. Remember to Relax
My friend Toby put it best when I asked him what he flat out expected from a second date: "A smooch. And evidence of compassion." If you continue to be the same lovely human being you were on the first date, I can't see the guy not continuing on into date number three.
That's all it takes to make it. Really. You can't "break it" if you continue to be you. So relax, have fun, and try not to accidentally push him down a flight of stairs. Or do, but at least end the night with a kiss.
Lodro Rinzler is the author of 'Walk Like a Buddha: Even if Your Boss Sucks, Your Ex is Torturing You, and You're Hungover Again' and the founder of the Institute for Compassionate Leadership
Celebrity news, beauty, fashion advice, and fascinating features, delivered straight to your inbox!