Editors handpick every product that we feature. We may earn commission from the links on this page.
59 Non-Cliché Second Date Ideas That Are Better Than Dinner and a Movie
"What are you in the mood for tonight?" "Uh..."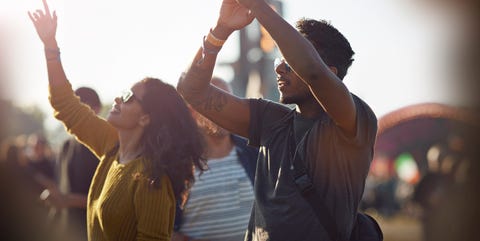 Klaus Vedfelt
Getty Images
Now that you've gotten the awkward first date small talk out of the way, there's room to get creative on the second one. Yes, you could play it safe and opt for a traditional dinner, but it always pays to think outside the box. A new shared experience can help you get to know your date in ways you wouldn't be able to, say, chatting over a three-course meal. Ahead, 50-plus second date ideas that won't feel weird or boring.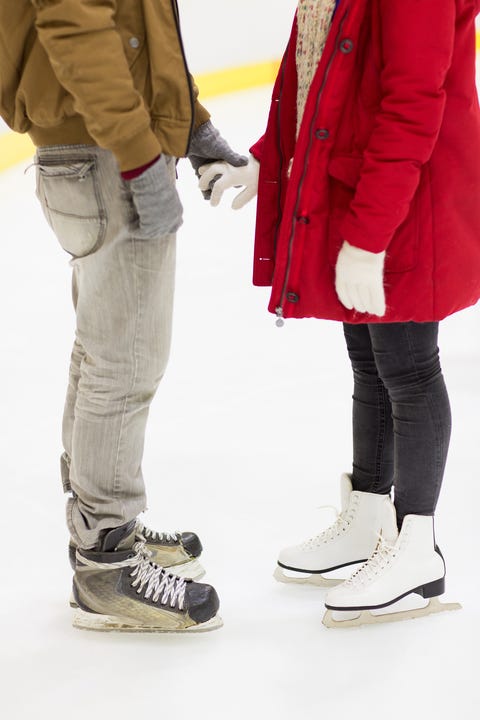 Go Ice Skating
Hand-holding is 100 percent guaranteed. Need we say more?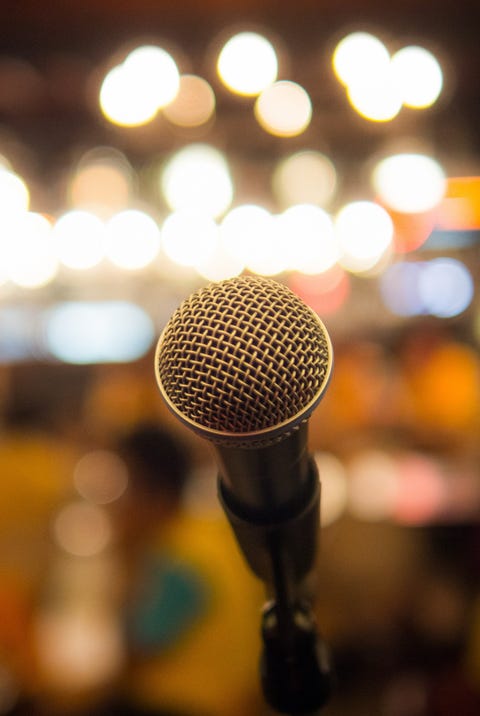 Do Karaoke
A person's go-to karaoke song says a lot about them. Are you more of a ABBA "Dancing Queen" or Gloria Gaynor "I Will Survive?"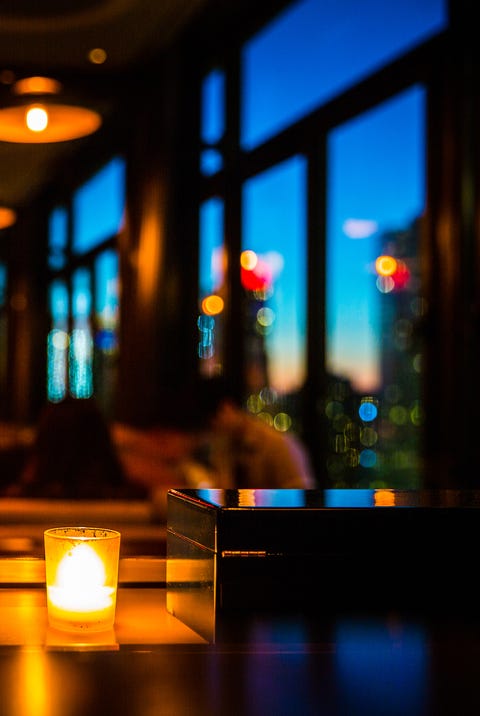 Aanarav Sareen
Getty Images
Head to a Happy Hour
Instead of waiting until 8 p.m. (because we both know how excited you are to go on this date), head to a fun happy hour where you both can enjoy cheap drinks and watch the sunset.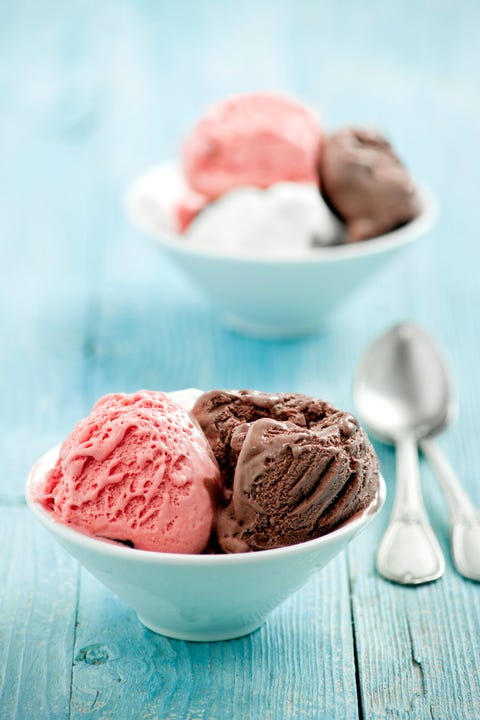 Make It Dessert-Only
Find an over-the-top dessert place you've been dying to try.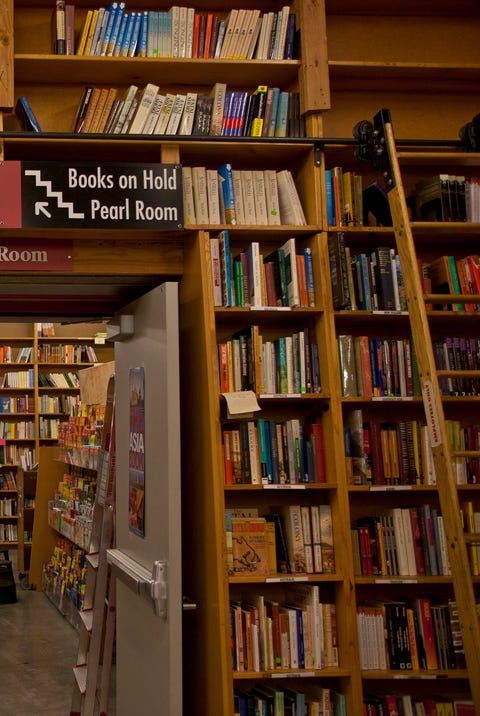 Visit Your Favorite Bookstore
Much like their favorite karaoke song, the type of books they're interested in determine who they are as a person. Don't like Didion? Thank u, next.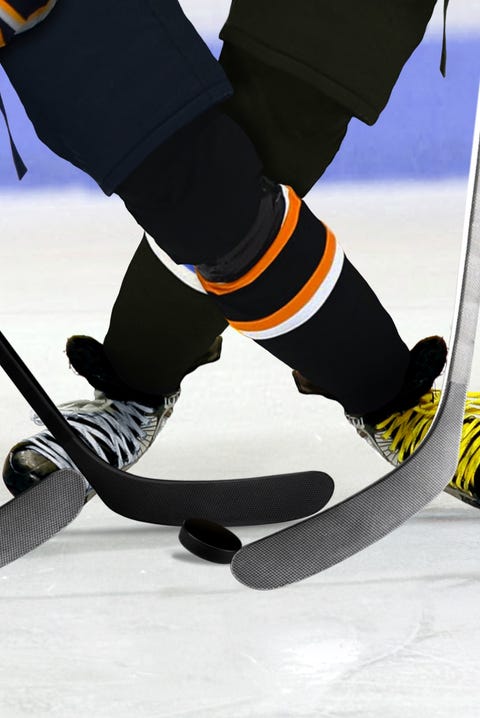 Go to a Hockey Game...
If it's already cold outside, you might as well get tickets to watch your hockey team play. A little competition never hurt anybody, and you can get cheap seats in the 400s section.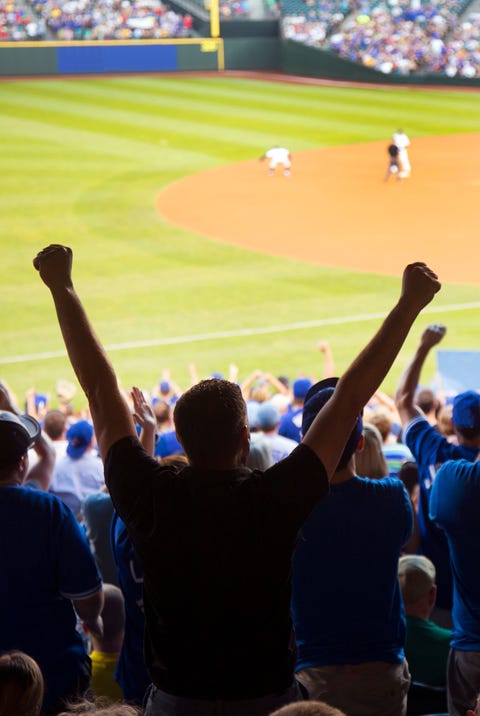 ...Or a Baseball Game
On the other hand, once spring rolls around there's nothing better than watching some baseball with a hotdog and soda in hand. Ticket prices will be pretty cheap earlier in the season, which starts in March.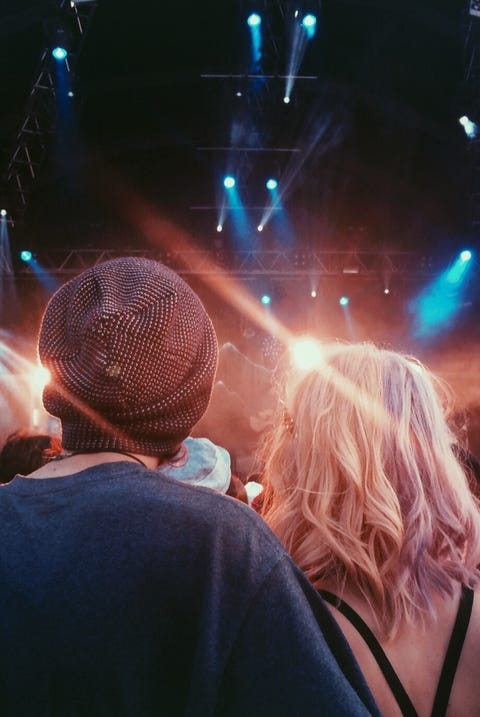 Marina Botelho / EyeEm
Getty Images
Go to an Outdoor Concert
If they enjoy your favorite music, they'll pass the test—and can now go on a third date with you.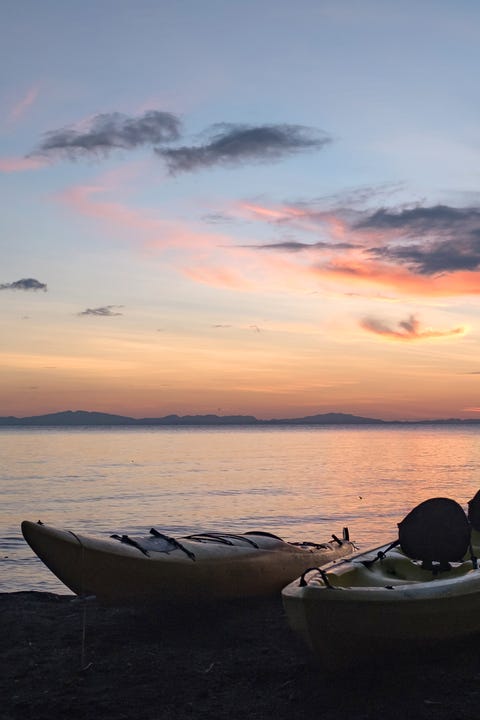 Go Kayaking
Though this could get incredibly awkward (falling into the water, unnecessary feet-touching, etc.), kayaking is the perfect opportunity to test out his or her teamwork skills. If you end up on the complete opposite side of your destination, you know what to do.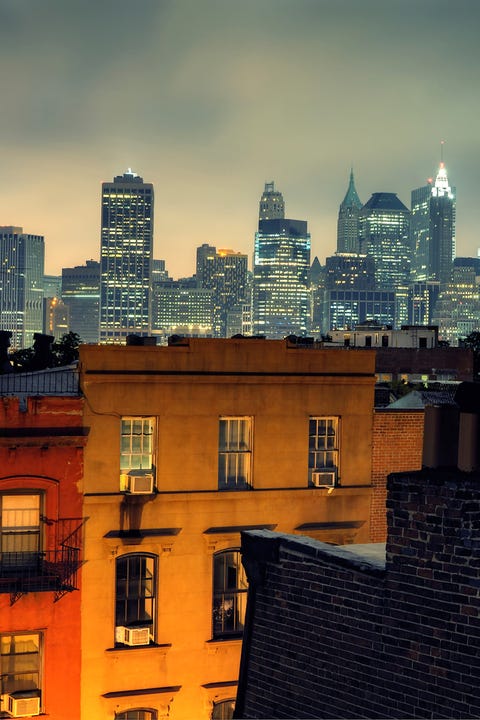 Hit up a Rooftop Bar
If you live in a city where you're lucky enough to experience the incredible views, why not do it with someone new? Find a rooftop bar that fits the vibe (whether that's cozy intimate or more of a crowded scene) and soak it in together. Who says you have to stay at just one bar, either?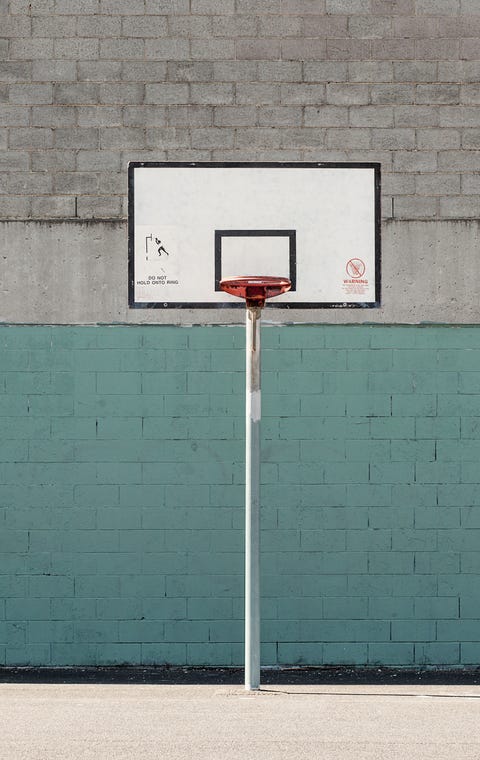 Play an Outdoor Sport
Toss around a Frisbee in the park or hit up the basketball court for some one-on-one. Teamwork and the natural endorphins are guaranteed to pull you closer.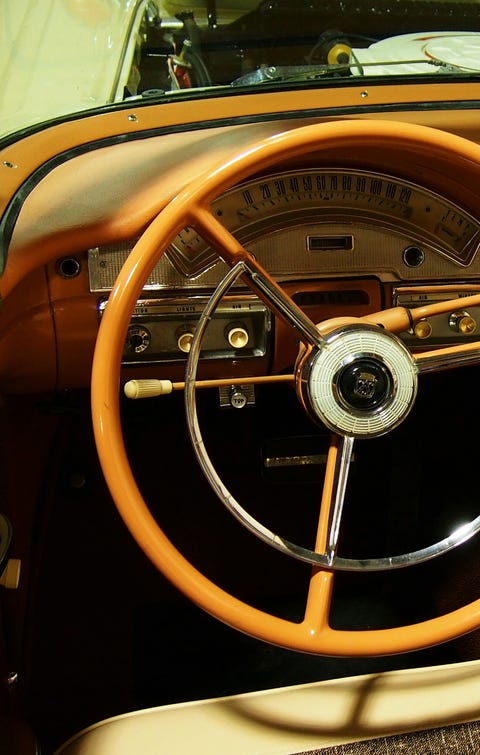 Take a Drive
If you really vibed on the first date and want to have some alone time beyond your neighborhood or city, plan a scenic drive somewhere with #views. Spread out a picnic or pack some snacks for the ride.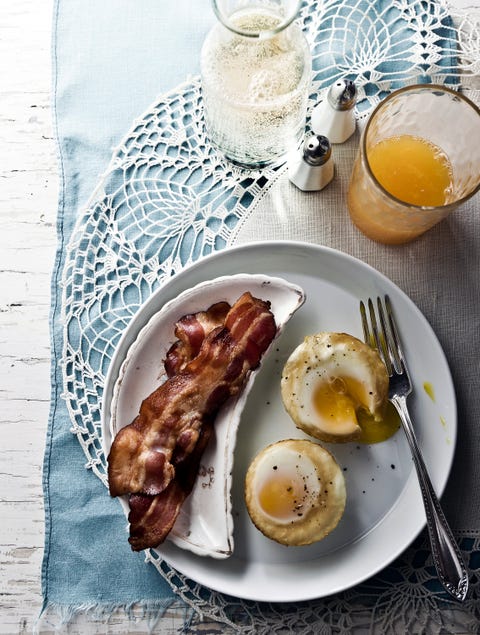 Grab Brunch
If you want a less stuffy environment than a dinner setting, where there's mimosas aplenty and no pressure to stick around for the rest of the day, try going for a day date to brunch on the weekend. For fellow angsty people, you can at least get the date out of the way and then go about your day instead of sweating it until evening.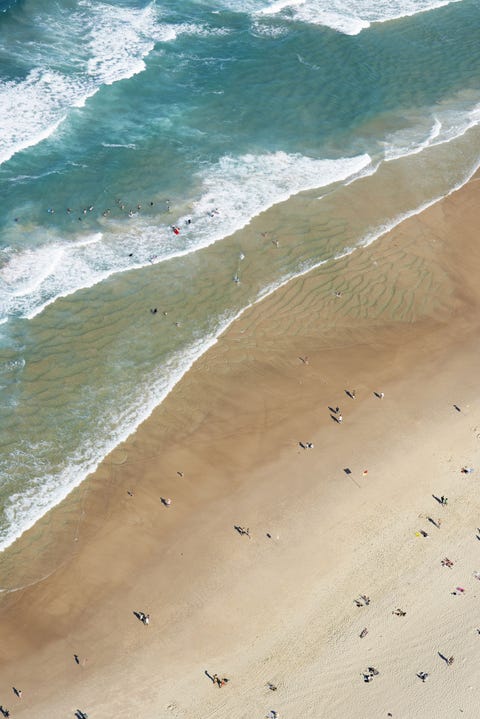 Hit the Beach
Plan a beach date with a group of friends or just the two of you. Pack some snacks and sunscreen at high noon, or head out to the sands for a sunset stroll.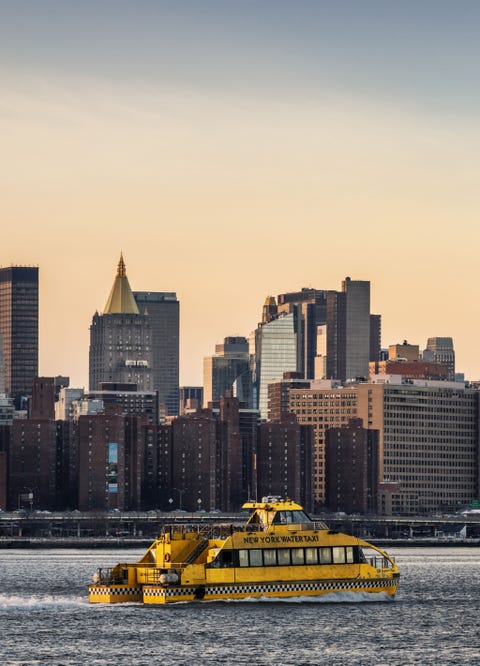 Take a Ferry or Water Taxi
Wind blowing in your hair plus picturesque views of the skyline are the ideal mood-setters for a date. Take a ferry or water taxi to an unexplored part of your city if you want to make it a longer day trip.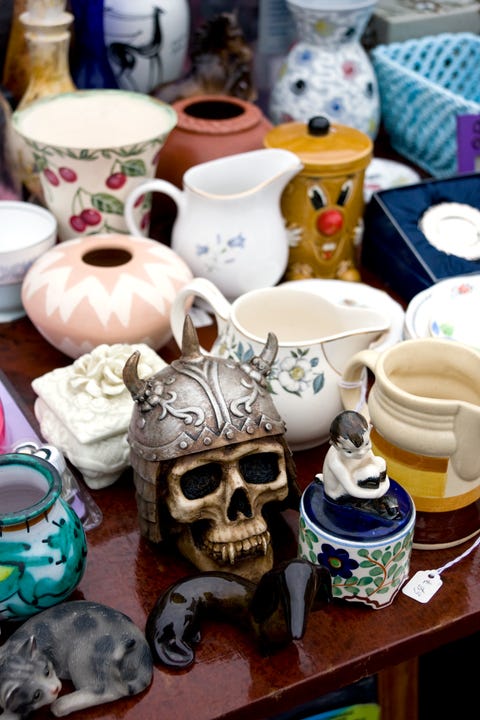 Scour Yard Sales and Outdoor Flea Markets
Summer is ripe for yard sales and outdoor flea markets. If you both have a bug for finding cheap records or furniture, take a walk around your neighborhood for the latest sidewalk sales or peruse the odds and ends at a nearby market.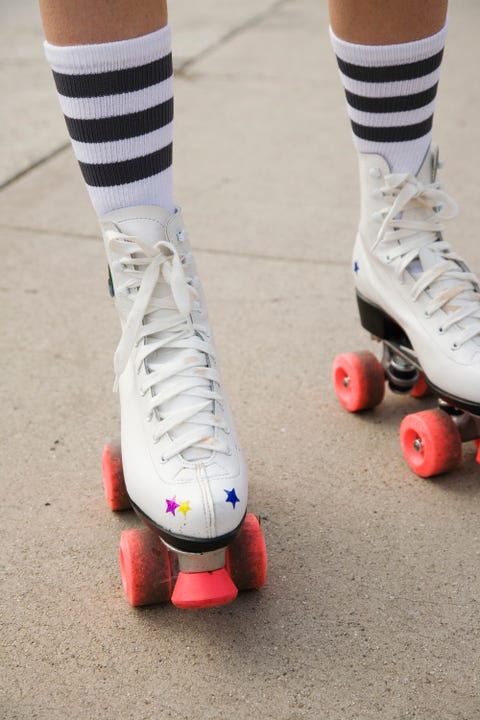 Go Skating
Even if you're not exactly blessed with great balance, you and your date can at least keep each other upright with a couple's skate at your nearest roller skating rink.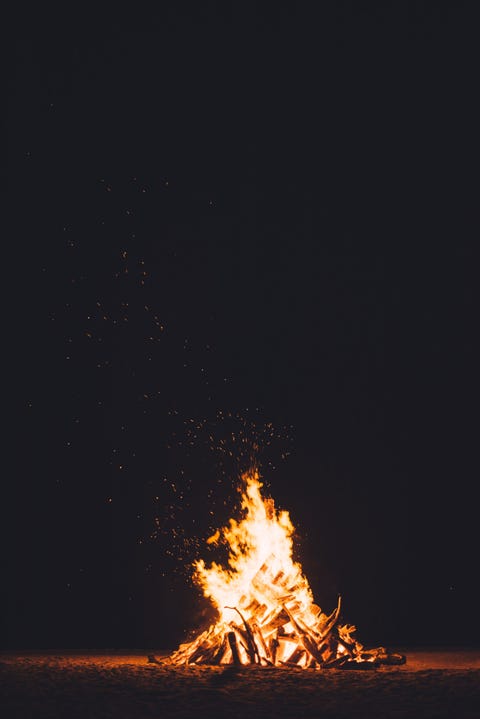 Set Up a Bonfire
This one's great for a single or group date. Load up some drinks and snacks, then take to the beach or someone's backyard for a bonfire.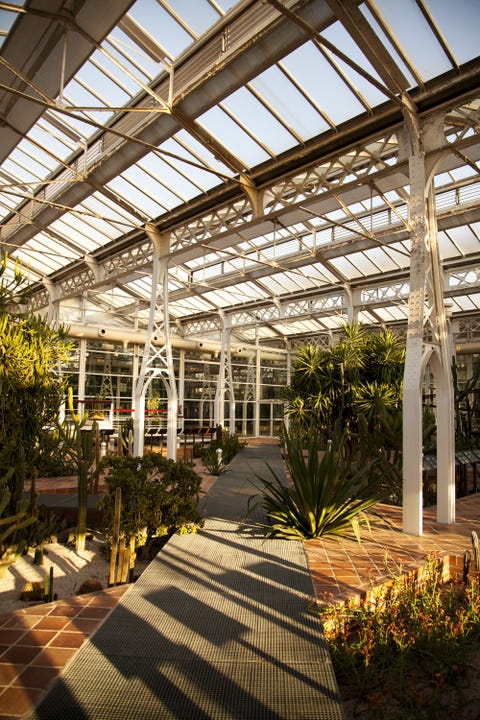 Visit Your Local Botanical Garden
Do some strolling in a beautiful botanical garden that's more scenic than your average nature walk. If you've brought snacks, take them to the gardens outside and settle onto a bench to chat.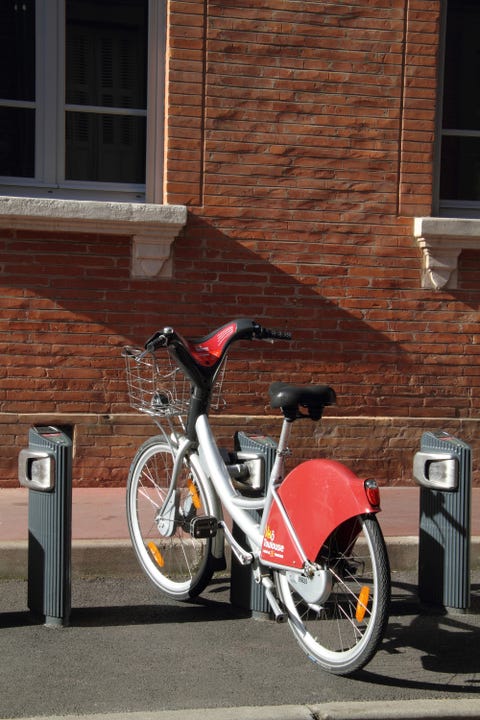 Rent Bikes
Whether you're in a city or the countryside, renting bikes is a great way to explore where you live and get exercise at the same time. If riding the open road isn't your thing, find a trail that provides more shade and requires less planning.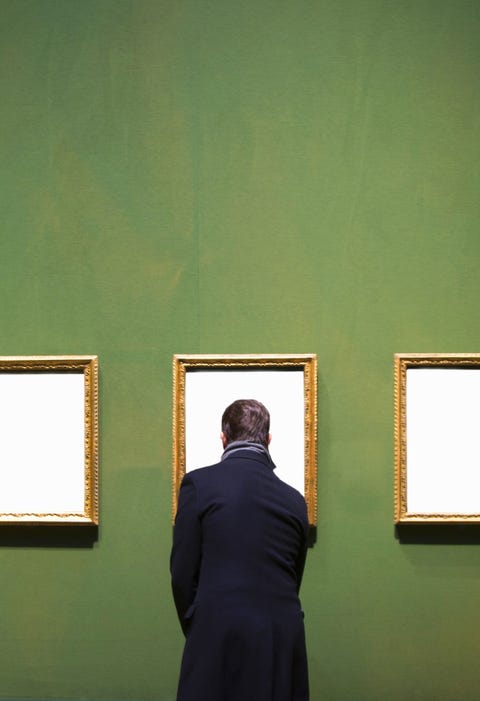 Attend a Gallery Opening
Galleries are great events for dates because there's usually not an entry free and you can score a glass of wine. Plus, the surrounding photos and art will provide instant conversation cues to transcend basic small talk.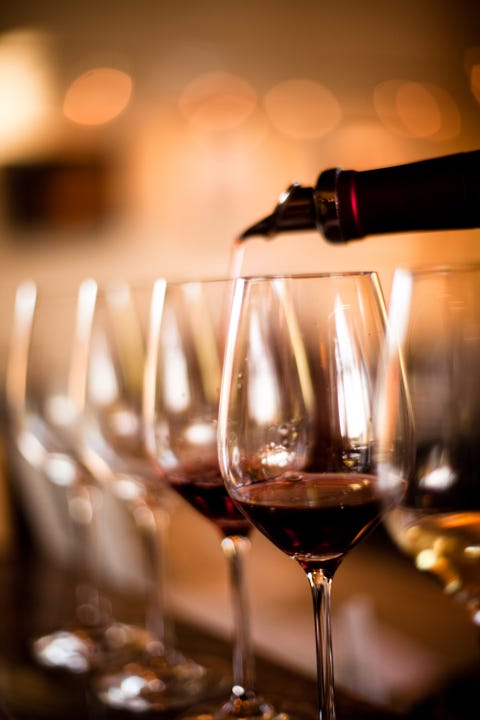 Go Wine Tasting
Here's an easy way to grab a drink and feel cultured at the same time. A wine tasting tour will teach you a thing or two about grapes, vintages, bouquets, and after a glass or two, him.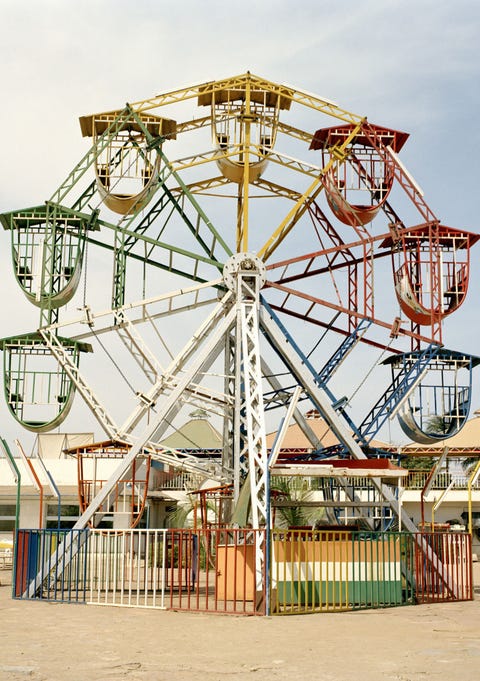 Visit a Carnival
You don't have to go to an all-out amusement park with roller coasters to have fun. Carnivals are one of those timeless traditions that feel just as exciting on screen as they do in real life. Play some games, eat too much cotton candy, and take a trip on both the ferris wheel and the carousel.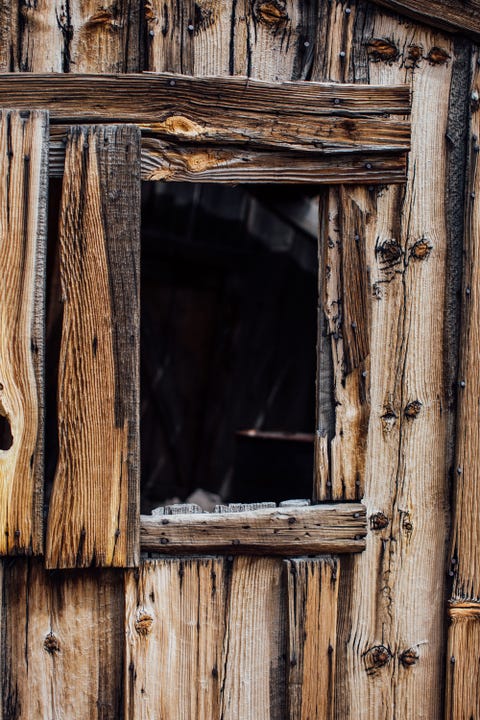 Check Out a Local Ghost Tour
Ghosts tours are great out-of-the-box dates for many reasons: they require both of you to tap into your imagination, suspend disbelief, and get the adrenaline pumping.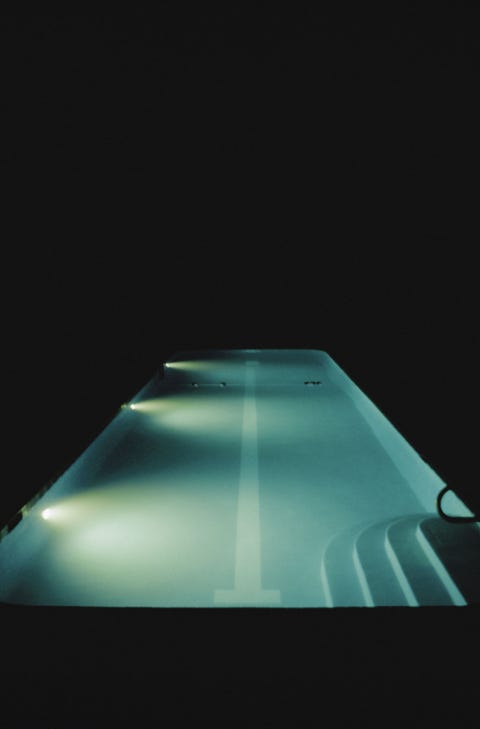 Find an Outdoor Public Pool That's Open Late
For a racier warm-weather date, venture for a dip at sunset. Little kids will be gone, and there's something exciting about being in a pool after dark.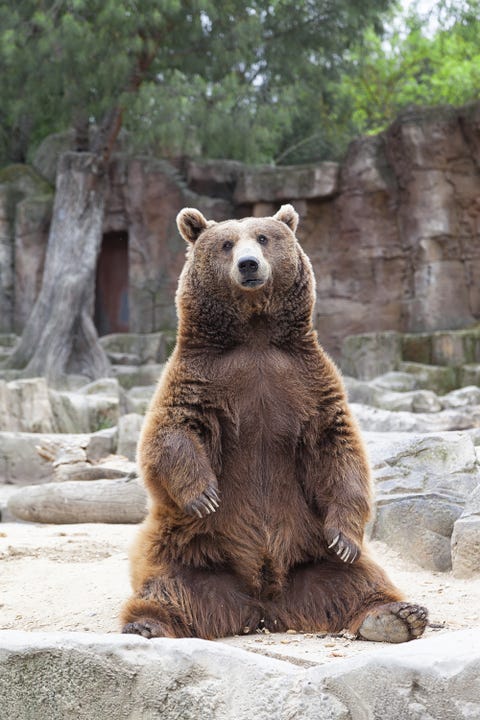 Go to the Zoo or Aquarium
Zoos and aquariums are fun options for dates when you want a creative setting. Enjoy some light banter under the calming blue lights of an aquarium or trade stories as you take in all of the sights and sounds of the wildlife.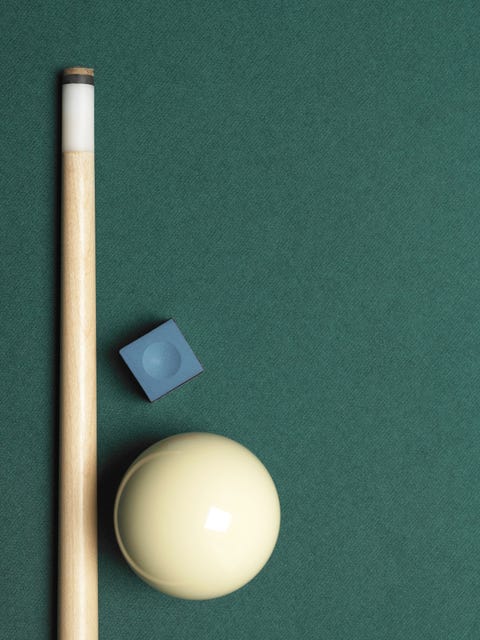 Shoot Some Pool
A local dive-bar can provide a lot more entertainment than a stuffy cocktail joint. Split a pint and play some pool to mix things up. Or, when that gets old, you can always play a game of foosball or darts.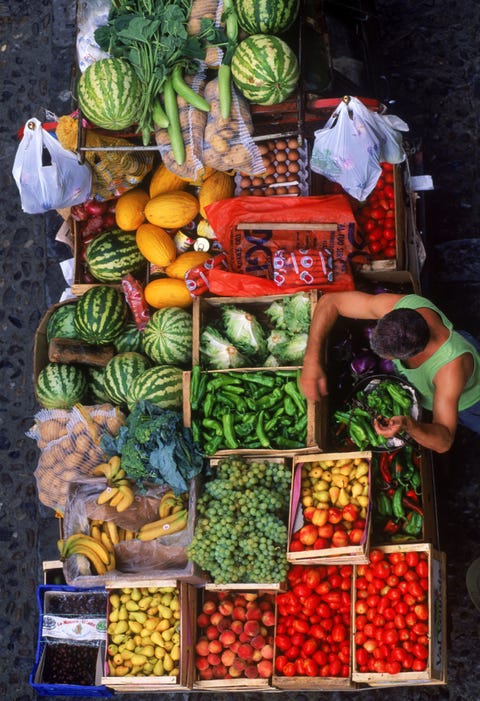 Explore the Local Farmers Market
The range of tasting options at a farmer's market will give you plenty to talk about and sample. If you're feeling extra ambitious, round up some fresh ingredients while you're there and cook a meal together.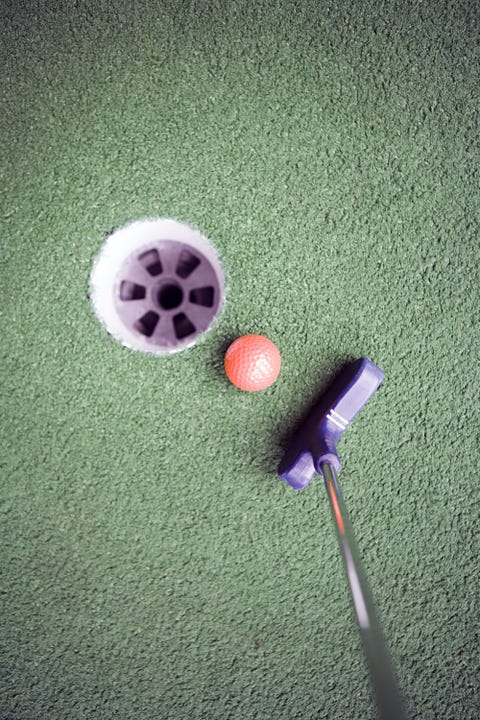 Play Some Mini-Golf
Take a card from your youth playbook by organizing a friendly game of miniature golf. Stakes will be low and there will be plenty of chances to banter while you recover golf balls from tough nooks and crannies (it's bound to happen).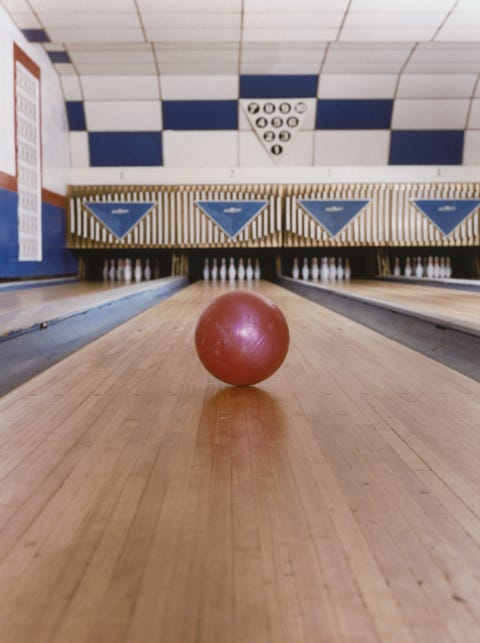 Go Bowling
Who cares about gutter balls? If you're worried about striking out, set up the bumper guards or get competitive without them. Grab some beers and pizza to make it a night.
This content is created and maintained by a third party, and imported onto this page to help users provide their email addresses. You may be able to find more information about this and similar content at piano.io