Power Pick: Crave Vesper Vibrator Necklace
Show the world that you always put yourself first.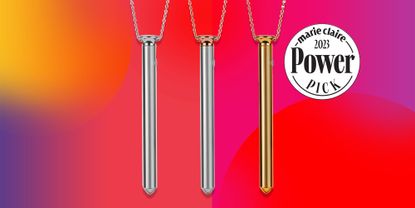 (Image credit: Future)
Marie Claire Newsletter
Celebrity news, beauty, fashion advice, and fascinating features, delivered straight to your inbox!
Thank you for signing up to Marie Claire. You will receive a verification email shortly.
There was a problem. Please refresh the page and try again.
Welcome to Power Picks, a monthly series on the things that help us navigate our lives, step into our personal power, or simply get us through our day-to-day. Our hope is that by sharing what makes us feel great, we can help you feel great, too.
---
As a passionate proponent and writer of all things sexual wellness, I admit that I own a vibrator or two (or three or four...). Each one is a little different, geared toward g-spot or clitoral stimulation or both, and they're made from various materials and intended for various purposes, whether for solo or partner play. But of all the sex toys I've encountered, I've never come to know anything remotely comparable to the Crave Vesper Vibrator Necklace.
The basics: This fully functioning bullet vibrator is made from body-safe stainless steel with a single silicone button positioned at its base. The button both turns the vibrator on and allows users to cycle between the tool's four separate vibration speeds as well as its two modes: constant or pulsing. And, uniquely, the vibrator comes with a removable chain at its base so that it can be worn as a long necklace.
When it comes to vibration quality, this toy packs an impressive punch—especially considering its small size. I've often turned it on while in social settings so that my curious friends can feel how intense the vibrations are, and every time, their eyes widen and they marvel at how such a tiny, thin piece of steel can yield such a strong (but quiet!) effect.
But that's not the only reason this vibrator makes me feel so empowered.
Since I was in high school, I've always loved wearing necklaces—particularly long ones that reach down to my sternum, transforming any plain shirt or lackluster outfit into something far more unique. Jewelry has always been one of my favorite ways of expressing myself, and I like buying pieces that speak to who I am and what I believe in, much in the same way that one buys pins or patches announcing their political stances. And to me, wearing a vibrator as a necklace is not just a highly effective way of upping one's flirting game, though it is certainly that. It is also one of the most powerful means of announcing myself as a feminist.
A number of studies, both anecdotal and statistical, point to the fact that a lack of sexual education increases rates of sexual assault and teen pregnancy. When children and adolescents are not taught about contraception and pleasure before they begin to have sex (which is the case for more than 60 percent of sexually active young adults in the U.S.), they don't understand how to prevent STDs or unwanted pregnancies, and they don't possess the emotional and communication tools needed to navigate mutual consent and pleasure. Furthermore, denying young people comprehensive, practical, pleasure-inclusive sexual education means denying them the tools they need to identify, prevent, and address sexual assault when it happens—something that has a particularly traumatic impact on women and the LGBTQ community.
Finally, when we teach abstinence-only sexual education, we remove female and LGBTQ pleasure from the equation entirely. This sets these communities up to believe that their pleasure, and therefore their consent, is entirely unnecessary, when in reality it's absolutely essential.
For these reasons, I like talking about sex—particularly about female pleasure and how important it is—just about any chance I get. I believe that, by being open and unashamed, each and every one of us has the power to erase stigma and to help others release their own feelings of shame. I love that my Vesper Vibrator Necklace starts countless conversations about sex, pleasure, and sex toys; love that it creates a fun, low-pressure environment in which people feel more comfortable talking about their own experiences with pleasure and perceptions about toys.
And I feel powerful when I'm wearing my Vesper. Although it's subtle, and even my most sexually liberated friends don't realize that it's a vibrator, wearing my Vesper is my way of infusing my ensemble with my feminist beliefs. It asserts my stance as a sex-positive woman who prioritizes her own experience, who has the courage to pursue what she wants and needs, and who believes herself worthy of pleasure—and chic, high-performance pleasure, at that.
Celebrity news, beauty, fashion advice, and fascinating features, delivered straight to your inbox!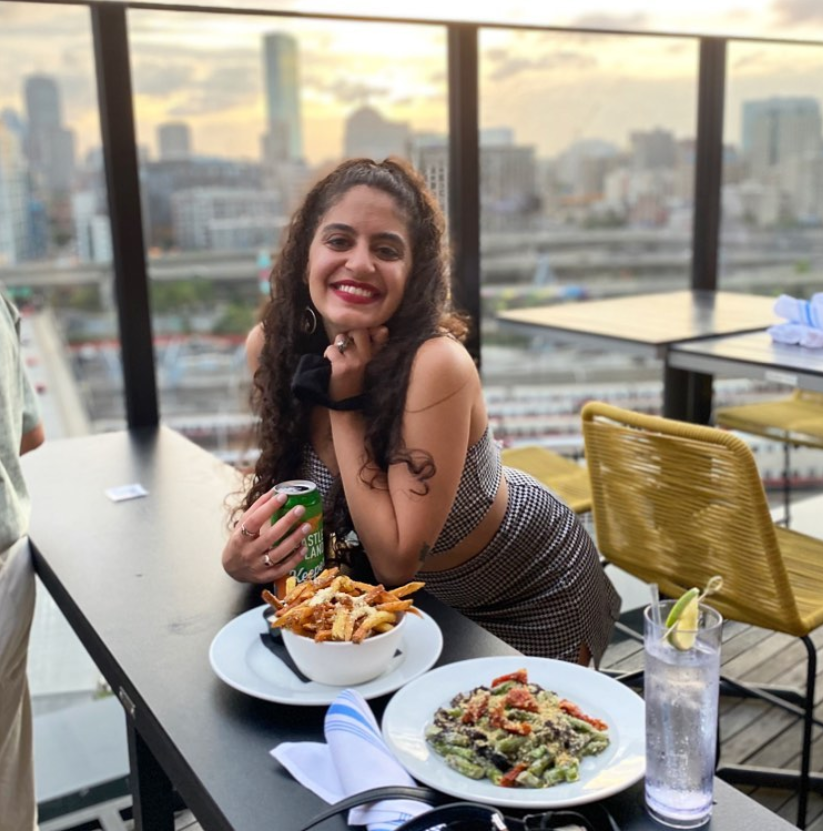 Gabrielle Ulubay is an E-Commerce Writer at Marie Claire and writes about all things beauty, sexual wellness, and fashion. She's also written about sex, gender, and politics for publications like The New York Times, Bustle, and HuffPost Personal since 2018. She has worked extensively in the e-commerce and sales spaces since 2020, including two years at Drizly, where she developed an expertise in finding the best, highest quality goods and experiences money can buy. As a film school graduate, she loves all things media and can be found making art when she's not busy writing.