The 13 Best Bullet Vibrators of 2022
These toys are right on target.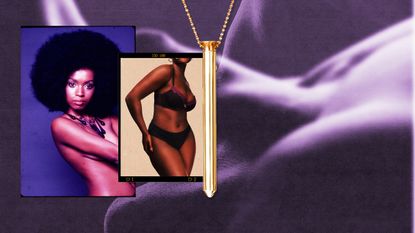 (Image credit: Brittany Holloway-Brown)
The world of sex toys is so vast that it can be overwhelming at times—especially for a beginner. Even once you narrow down your preferences to the vibrator domain, there remains a litany of types of vibrators, including wand, G-spot, rabbit, anal, and clitoral suction vibrators. For users, and beginners in particular, this begs the question: What if you're new to sex toys, and you're just looking for some straightforward, external clitoral stimulation? In those situations, our sexperts recommend a bullet vibrator.
Sex educator Javay Frye-Nekrasova defines bullet vibrators as "small, handheld, typically cylindrical" toys, and says that they can be used "for direct, pinpointed stimulation on the body." These toys can therefore be used on the nipples, clitoris, and other external erogenous zones as a means of foreplay, partner play, or masturbation.
And why are they called bullet vibrators? Angie Rowntree, founder and director of the ethical feminist porn site Sssh.com, says these toys owe their name to their "scaled-back size and shape," which can also result in them being called egg or lipstick vibrators.
Below, we've rounded up the all-time greatest bullet vibrators from across the internet, so that sex toy novices and advanced users alike can enjoy this gadget's unique, pinpointed stimulation. And if you're still curious about how to use a bullet vibrator or need ideas on how to safely get creative, check out our handy guide on how to use every kind of vibrator.
The Best Bullet Vibrators
For more, visit our Sexual Wellness section, where we unpack topics around consent, kink, sex toys, and more so you can have your safest and very best sexperiences yet.
Meet the Experts