CALPAK Is Having a Huge Memorial Day Sale—Just in Time for Your Summer Travels
Now's the time to invest in quality luggage.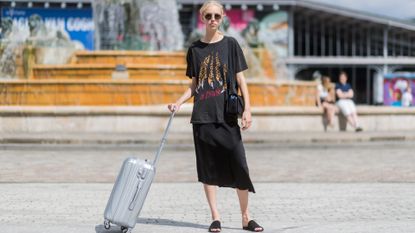 (Image credit: Getty Images)
Marie Claire Newsletter
Celebrity news, beauty, fashion advice, and fascinating features, delivered straight to your inbox!
Thank you for signing up to Marie Claire. You will receive a verification email shortly.
There was a problem. Please refresh the page and try again.
A little fun fact about me: I travel a lot. As the only child to move out of state from an extremely close family, my parents are constantly begging me to visit home. So every few months, I find myself back at the airport. After two years of flying back and forth to my parents' house, I've come to appreciate the value of a great piece of luggage—it can make or break your trip. So if you're still using a hand-me-down carry-on or weekender bag, or if your suitcase is about to tear open at the seams, it's time to invest in some new luggage. Luckily, there's no better time to do so than during CALPAK's incredible Memorial Day sale.
In case you don't know: CALPAK makes bags and luggage designed to get you to where you're going stylishly and efficiently, and they are seriously good at it (see my review of the brand's Ambeur Front Pocket Carry-On, below, for proof). Luckily, you can score a new piece of luggage at a serious discount in time for all of your summer travels. From May 18 through May 30, save up to 45 percent (!) on all of CALPAK's full-priced luggage. That's nearly half off on the new piece of luggage your closet has been desperately needing. Ahead, we've rounded up our favorite pieces from the sale, but you're going to want to shop fast—these are definitely going to sell out.
Starter Bundle (Was $545)
This bundle includes basically everything you could want in luggage. First, let's dive into the two luggage pieces themselves: you get a carry-on and matching check-in suitcase, both of which have built-in TSA-approved locks and 360-degree spinner wheels (a game-changer when you're running through the airport). Then you get three packing cubes and two pouches to keep your things organized. You also get a cute matching luggage tag as an added bonus. ICYMI, that's eight pieces for $299, a steal if I've ever seen one.
Ambeur Front Pocket Carry-On Luggage (Was $265)
I've been using the same beat-up carry-on for years, so when I received this piece, all of my luggage dreams came true. I'm easily able to fit all of my essentials for my week-long trips back home and my things stay organized thanks to this carry-on's handy dividers and pockets. My favorite feature of this carry-on, though, has to be the front pocket with the padded laptop sleeve—it makes going through security a breeze with easy access to my laptop and it frees up so much room in my personal item. Also, I'm obsessed with the rose gold color. Talk about one hell of an upgrade!
Stevyn Rolling Duffel (Was $165)
This cute duffel is everything you could want in a weekender bag and then some. It has a bottom shoe compartment, which one reviewer said can hold two to three pairs of sneakers and six to eight (!!) pairs of sandals. The interior has a ton of spacious compartments for organizing your things, plus a trolley sleeve to go over your suitcase. Carry it just like a duffel by its dual handles, then when your arm gets tired, pull out the hard handle and wheel it around.
Trnk Large Luggage (Was $275)
I don't know if I've ever seen a piece of luggage as chic as this one. The vintage trunk style combined with the faux crocodile print looks so luxurious, I would have believed this suitcase was hundreds of dollars more expensive. At 29 inches long, this is your ideal suitcase for long trips or the kind of trips you need multiple shoe and outfit options (we're looking at you, bachelorette trips). If you're as in love with the design as we are, you can score this suitcase in a two-piece or three-piece set and save even more money.
Hue Carry-On Luggage (Was $195)
Do you ever find yourself at the baggage claim reaching for the same boring black carry-on as someone else? You'll surely never run into that problem again with this neon-bright piece. Built out of durable polycarbonate, this piece is ultra-sleek and has all of the utility details to make it incredibly functional. You've got a built-in TSA-approved lock plus an extra two inches of expandable capacity. If the bright poppy shade isn't your vibe it also comes in neutral shades like black, brown, and white.
Terra 45L Carry-On Luggage (Was $385)
Whether you prefer softshell or hardshell luggage, you get the best of both worlds with this piece. One side of this water-resistant carry-on is a hard-sided base and the other side is made of a ripstop polyester with extra zippered pockets, and because of its woven material, you get a little bit of stretch to stuff in even more of your stuff. It's also incredibly lightweight at only 8 pounds but still has plenty of storage (and a separate padded laptop compartment) for all of your essentials. You can feel great about this purchase too as it's made using 27 recycled plastic bottles.
Ambeur Medium Luggage (Was $245)
For those trips when a carry-on isn't enough but a large suitcase is just too much, opt for a medium-sized piece like this one. This 26-inch suitcase is the perfect size for a week-long suitcase or longer. It comes in super trendy metallic shades like rose gold and this silver shade, so you'll travel in functional style. You also get extra wiggle room with two inches of expandable capacity and necessities like 360-degree spinning wheels and a TSA-approved lock. Even though this suitcase is a decent size, it still is lightweight and easy to handle at 8.6 pounds. You really can't go wrong with this suitcase.
Celebrity news, beauty, fashion advice, and fascinating features, delivered straight to your inbox!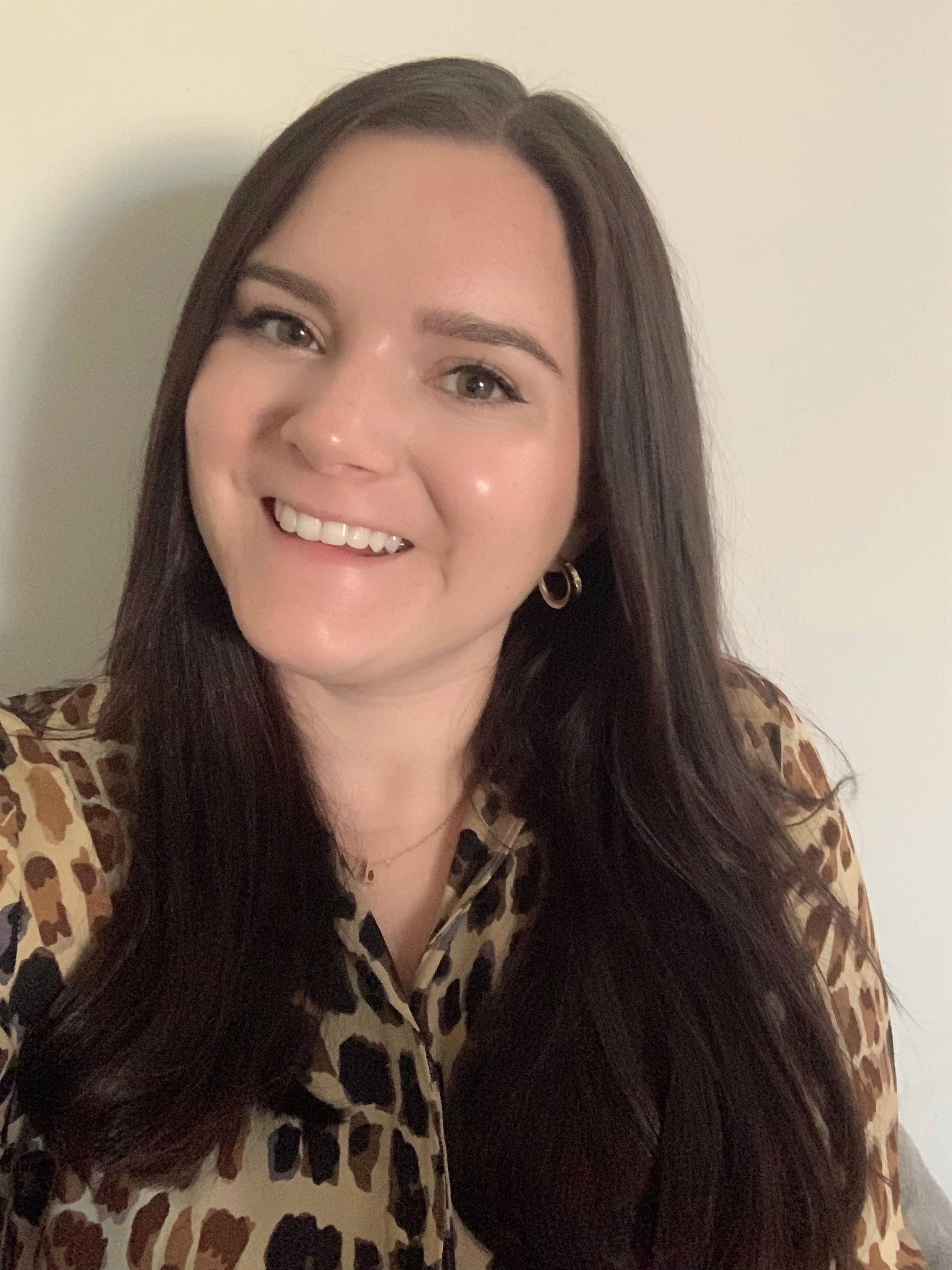 Brooke Knappenberger is Contributing Writer at Marie Claire, where she writes across the board from fashion and beauty to books and celebrities. As a pop culture junkie, Brooke obsessively consumes and writes about the latest movie releases, streaming TV shows, and celebrity scandals. She has over three years of experience writing on fashion, beauty, and entertainment and her work has appeared on Looper, NickiSwift, The Sun US, and Vox Magazine of Columbia, Missouri. Brooke obtained her Bachelor's Degree in Journalism from the University of Missouri's School of Journalism with an emphasis on Magazine Editing and has a minor in Textile and Apparel Management.