The Agenda: What to Do and How to Pack for a Los Angeles Getaway
How to prepare for a visit to the City of Angels.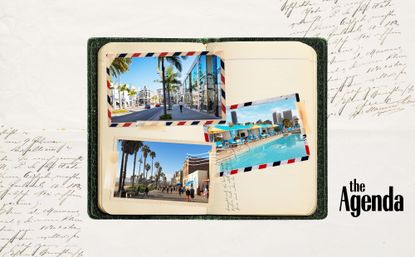 (Image credit: Future)
Marie Claire Newsletter
Celebrity news, beauty, fashion advice, and fascinating features, delivered straight to your inbox!
Thank you for signing up to Marie Claire. You will receive a verification email shortly.
There was a problem. Please refresh the page and try again.
Welcome to The Agenda. Each month, a Marie Claire editor opens up their Outlook cal to share an event they're looking forward to in the next few weeks—and that chic, globe-trotting women like yourself may want to add to your own calendars. Here, exactly where to go, what to do, and how to pack for your next trip.
As we speak, I'm looking out of my window at a dreary winter scene: snow is steadily falling and bundled-up New Yorkers are rushing indoors to get away from the frigid cold. With this likely to be my reality for the next several weeks, my mind can't help but wander to previous days spent out west filled with sunshine and sand. It's days like these when I'm mentally planning my next trip to Los Angeles.
A fun fact about me: I was born in Long Beach, California, which is about 25 miles south of L.A., and I had plenty of family in the area. So every summer until I was about 16, we would spend a week taking in the sights, strolling the boardwalks, and eating amazing food; it was the trip I most looked forward to every year. Now that I'm an adult with access to my own adult money and with the freedom to choose my own agenda, I think I'm well overdue for a trip back to the City of Angels.
Of course with L.A. being so huge—there are over 200 neighborhoods, after all—there are literally thousands of options on where to stay, eat, and see. However, there are certain non-negotiables for any trip to the city. Ahead, these are my three top picks on what to do in L.A., plus what to wear during each activity.
Relax at The Peninsula Beverly Hills
If you're anything like me on vacation, you need at least one full day dedicated to rest and relaxation, and the Peninsula Beverly Hills was practically built for just that. Think of the resort-like hotel as your tropical oasis in the heart of Beverly Hills. Spend your morning at the hotel's luxury spa where you can treat yourself to a facial, massage, body wrap, or all of the above with a spa package. You'll be zenned out in no time thanks to the spa's state-of-the-art treatments and calming atmosphere.
Once you're floating on cloud nine, head to the rooftop pool to bask in the sun for the rest of the day. Surrounded by panoramic views of L.A., the 60-foot outdoor pool and hot tub area is where you can read a book, sip on a cocktail, or take a cat nap on one of the rooftop's plush chaise lounges. If you really want to get cozy, you can rent a private cabana complete with a TV, Bluetooth sound system, and a bottle of champagne. When you've reached a next-level tan, head down to your room to order a cozy meal in or might we suggest getting glammed up for dinner at the Peninsula's very own fine dining restaurant, The Belvedere. The European brasserie serves up a range of creative dishes by Michelin-starred, Executive Chef Ralf Schlegel including duck breast with cherries and pistachio, and venison with apples and walnuts. Make sure you save room for dessert, though, because decadent chocolate mousse and crème brulée are on the menu as well.
Of course, the rooftop is just asking to be the backdrop of your next Instagram post, so you're going to want to bring along a killer poolside outfit. A one-piece and netted cover-up scream glamour, but the real standout of your 'fit is going to be a huge sun hat. Not only will it make a statement, but it will also protect your face from the sun..
What to Pack for Relaxing at The Peninsula Beverly Hills
Stroll the Venice Beach Boardwalk
If you want to experience the epitome of California-cool vibes, head to the Venice Beach boardwalk. Along this roughly one-mile stretch along the beach, you'll find about a million and one things to do, but it's the ultimate space for people-watching. Here, you'll find skateboarders and roller skaters attempting to out-trick one another near the skate park and bodybuilders casually lifting ginormous weights on the beach. You'll also find a ton of street performers doing their thing and vendors selling crafts, jewelry, and art. As you head up and down the boardwalk, stop by the boutique shops for cheap souvenirs, take pictures with the massive art murals, and grab a bite to eat at one of the many snack bars.
If you're looking for a little more action, Venice Beach has something for you, too. Rent a surfboard and try to catch a wave or opt for a Segway or bike. While the actual Venice Beach boardwalk prohibits biking, there's the Venice Beach Bike Path, a.k.a. the Strand, that runs alongside it, plus the surrounding neighborhood is incredibly bike-friendly. A bike also makes it easy to make the three-mile trip to the Santa Monica Pier where you'll find a ton of amusement rides.
With a day of exploring under the hot California sun, we recommend something cool and airy. You'll fit right in with the eccentric crowd of Venice with crochet pants, a bikini top, and fun sunglasses. Comfy sandals are a must, too.
What to Pack for Strolling the Venice Beach Boardwalk
Shop on Rodeo Drive
Along with a day of relaxing, no trip of mine is complete without a day spent shopping, and luckily L.A. has some of the best luxury shopping you can find on Rodeo Drive in Beverly Hills. If you're a rom-com fan, you'll recognize this area as the shopping center where Vivianne completely disses a sales associate in Pretty Woman, and I hope we can all have a moment as iconic as that while shopping. Plus, if you stay at the Peninsula Hotel, you're already within walking distance of the strip. Along this roughly two-and-a-half block stretch you'll find storefronts from some of the biggest names in fashion including Gucci, Fendi, Versace, Louis Vuitton, Cartier, Tiffany and Co., and more, so make sure your credit cards are at the ready.
After you've shopped to your heart's content, we're going to take a wild guess and say you've built up an appetite. Thankfully for you, there's a wide array of eateries nearby. Enjoy just about any seafood you can imagine at Avra Beverly Hills, dine on family-style Chinese dishes at Mr. Chow, or opt for authentic Mexican at Cantina Frida, just to name a few.
Because you're going to want to spend all of your energy focused on finding your next it-item, you'll want to make sure you're in something comfy, yet still fits the high-scale vibe of the area. Might we suggest a sundress and sneakers? It's an easy, one-and-done outfit that looks put together and your feet will thank you after all that walking. And don't you dare leave your hotel without sunscreen! Bring it along in a cute crossbody so you can reapply, too.
What to Pack for Shopping on Rodeo Drive
Celebrity news, beauty, fashion advice, and fascinating features, delivered straight to your inbox!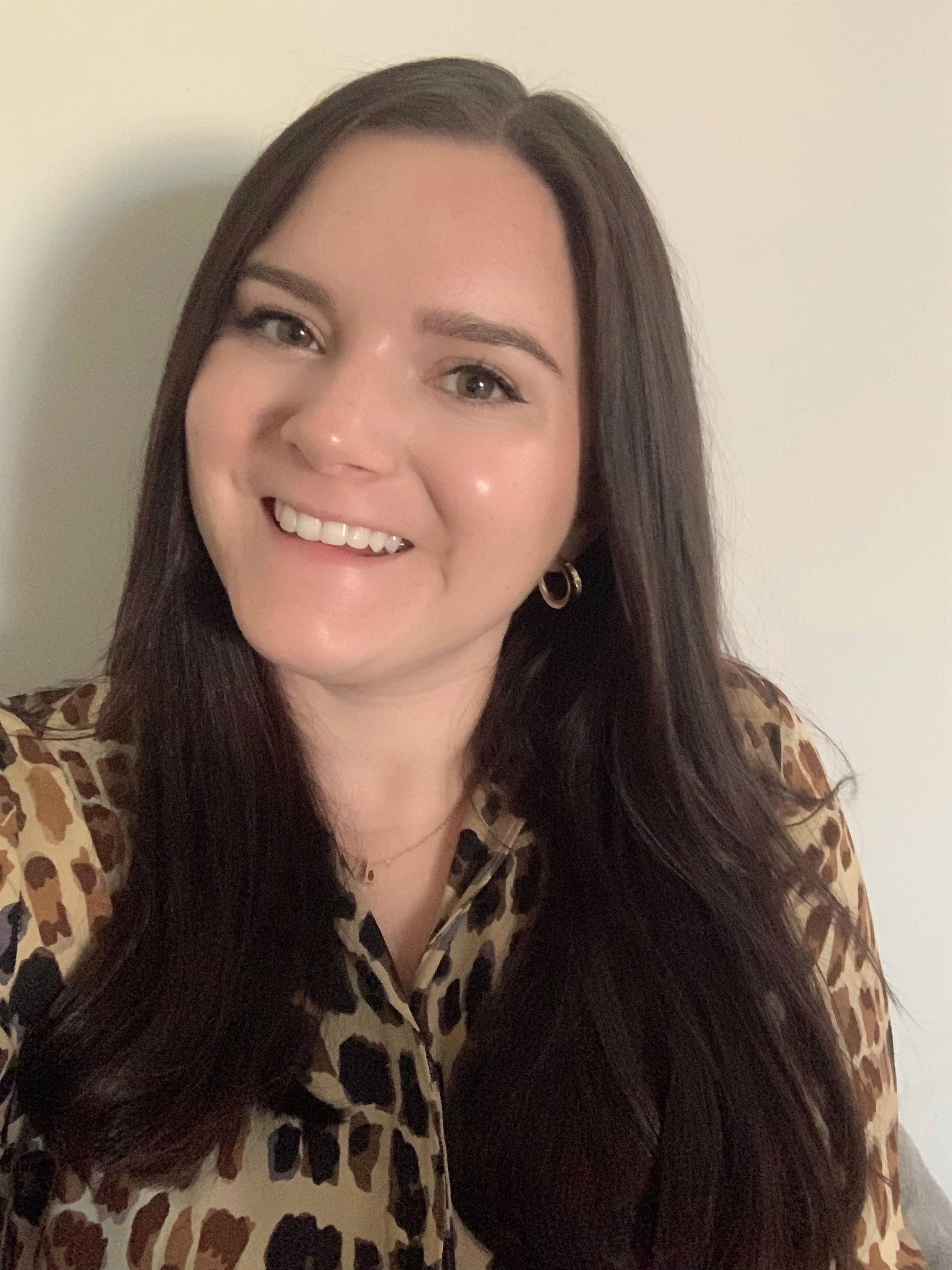 Brooke Knappenberger is Contributing Writer at Marie Claire, where she writes across the board from fashion and beauty to books and celebrities. As a pop culture junkie, Brooke obsessively consumes and writes about the latest movie releases, streaming TV shows, and celebrity scandals. She has over three years of experience writing on fashion, beauty, and entertainment and her work has appeared on Looper, NickiSwift, The Sun US, and Vox Magazine of Columbia, Missouri. Brooke obtained her Bachelor's Degree in Journalism from the University of Missouri's School of Journalism with an emphasis on Magazine Editing and has a minor in Textile and Apparel Management.