Avoid the Awk: The Perfect Destination for Every Type of Traveler
Your 3-step guide to not feeling weird on your next trip.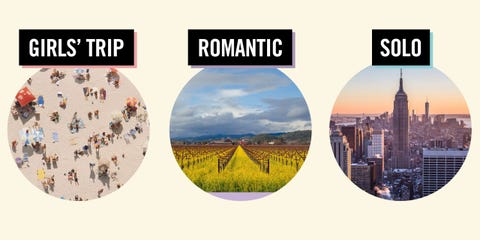 Design by Jennifer Baumgardner
Absolutely nothing is worse than planning the ideal vacation only to arrive at your hotel to something you *absolutely* did not have in mind—either kids splashing around the pool or strangers making out in it, a crazy bar scene or a non-existent one, no activities to partake in or a breakfast that ends at 9 a.m.…you get the gist. Here, how to get exactly what you're looking for, no matter what that is.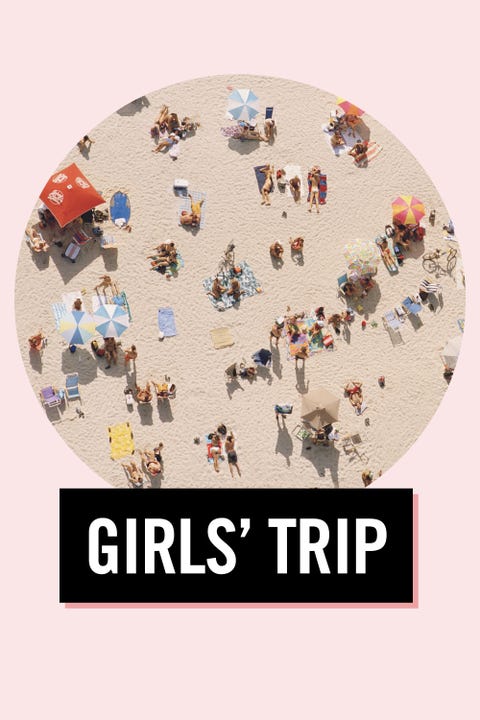 Your cities: New Orleans, LA; Miami, FL; Amsterdam, The Netherlands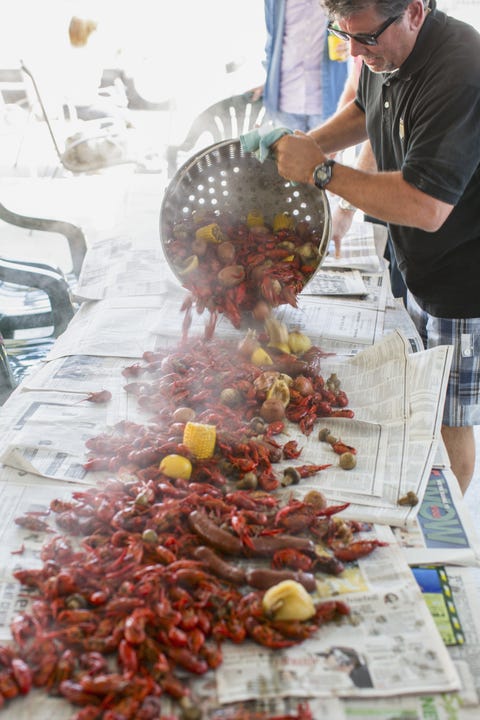 Stay Here
In New Orleans, live like a princess at Le Pavillon (where there is a nightly PB&J bar—no joke) or get rowdy on Bourbon Street at Four Points by Sheraton.
If headed to Miami, get ready to have everything to your girls' preferences at the Fontainebleau Miami Beach, which boasts the entry to one of the craziest clubs—LIV. For a more laid-back/luxe vibe, go for the newly-opened One Hotel South Beach (it used to be the Gansevoort Hotel), which has the only rooftop pool in Miami Beach (adults only!); Beachcraft, a restaurant by Tom Colicchio; and some seriously amazing hospitality. Want something even more chill? Head to the Kimpton Surfcomber, where you can do as you please with bikes you can borrow and in-room yoga mats.
If you're headed to Amsterdam, go ahead and book at the W Hotel in Amsterdam, which opens this month!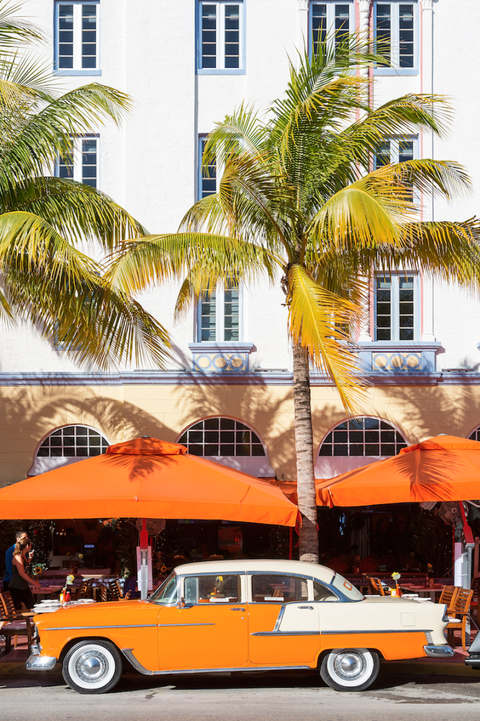 Eat here
If you've never been to New Orleans, it's not a joke—beignets at Cafe du Monde is a must. Get some oysters at Casamento's or a po'boy at Parkway Bakery & Tavern. If you're a veteran looking for something new, head on over to Willa Jean, a bakery and café created by Kelly Fields and Lisa Marie White, two bakers from John Besh's New Orleans restaurant empire. (Try it for breakfast or brunch.) For a fun treat, sign up for Dinner Lab, a members-only dinner club that sells tickets to restaurant events in 20+ cities. It features communal seating and your entire meal (plus tip!) is included in the ticket price.

For Miami, get away from the beach and head to Bunbury for a cool vibe, outside/inside dining (with lights!) and Argentinian plates. For a classic Cubano, nothing is better or more iconic than Versailles. Want some seafood? Head to Mignonette (but make sure to make a res). Lastly, did you see the note about Tom Colicchio's restaurant, Beachcraft? Yeah, do that.
Got the munchies in Amsterdam? (Sorry, couldn't resist.) Try the Omelegg De Pijp for breakfast, and book dinner at Adam, which opened in early 2015 to glowing reviews. (Bonus—it has a "surprise" menu that allows you to pick the number of courses you want, and the chef will surprise you with dishes—and you can add wine pairings as well.)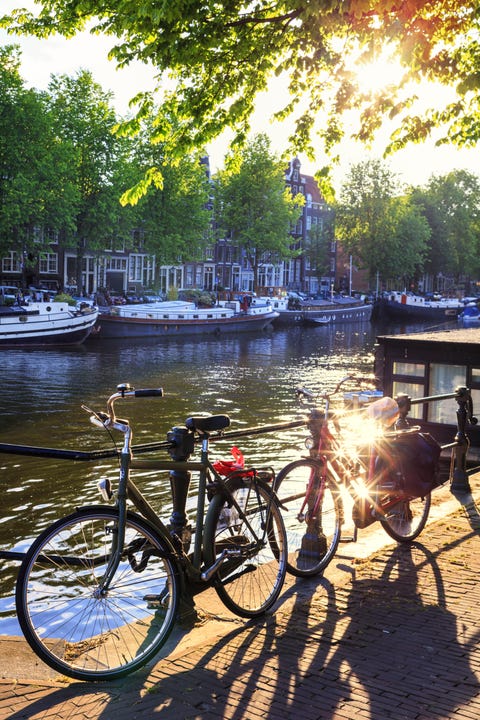 Pro tip
If you're not down for the beach scene in Miami, go for a stay in Wynwood. The art and dining scene have drawn young crowds—some deeming it the Brooklyn of Miami.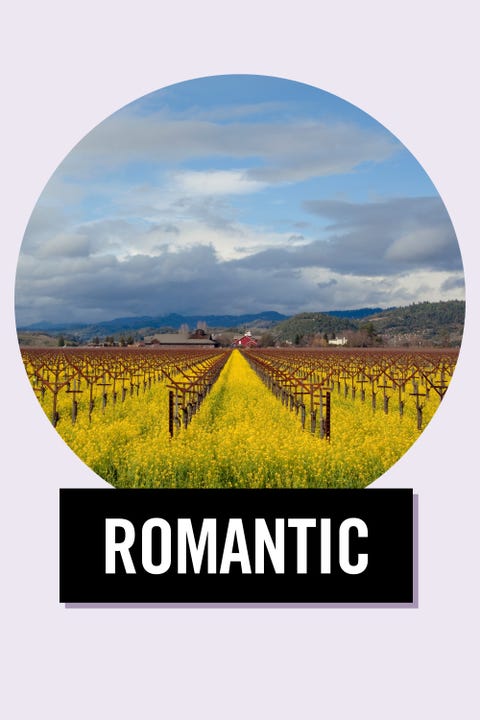 Your cities: Napa Valley/San Francisco, CA; Nantucket, MA; Nevis, West Indies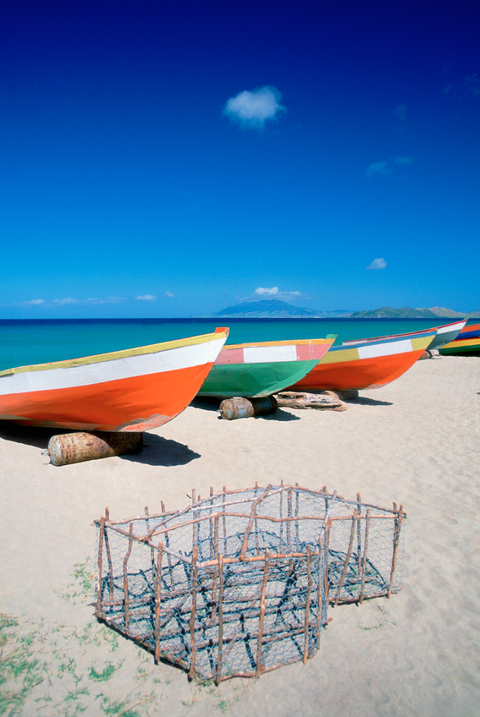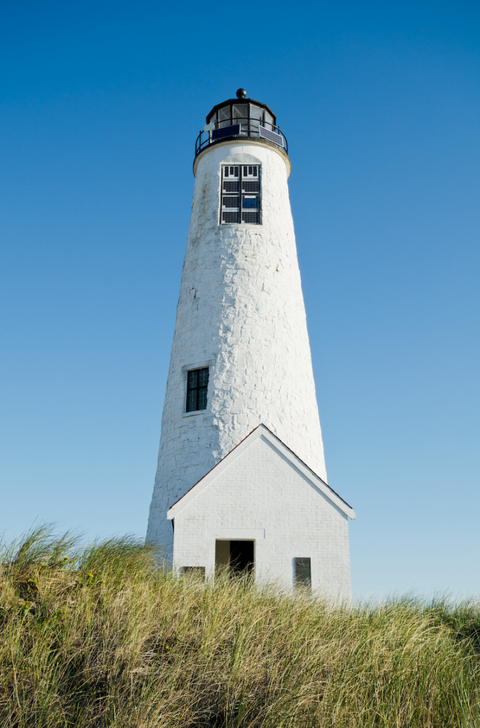 Eat here
In Napa Valley, book a table at Farmstead at Long Meadow Ranch for some seriously delicious food with really cool atmosphere. Bistro Don Giovanni is also amazing—perfect for a late lunch after a winery tour. In San Francisco, head to Cockscomb, Top Chef Master Chris Cosentino's newest place, for some delicious eats including a raw bar. The Perennial, set to open in early September, comes from the team behind Mission Chinese Food and Commonwealth. Basically, it's a must.
Nantucket eats? Head to Juice Bar to start your day off right or Petticoat Row Bakery for a breakfast pastry and coffee, then make sure to pay a visit to Nautilus for some small plates and delicious cocktails.
In Nevis, book a table at Coconut Grove for the best view and delicious food. For a burger and beer, head to Double Deuce—which is just some seriously good food.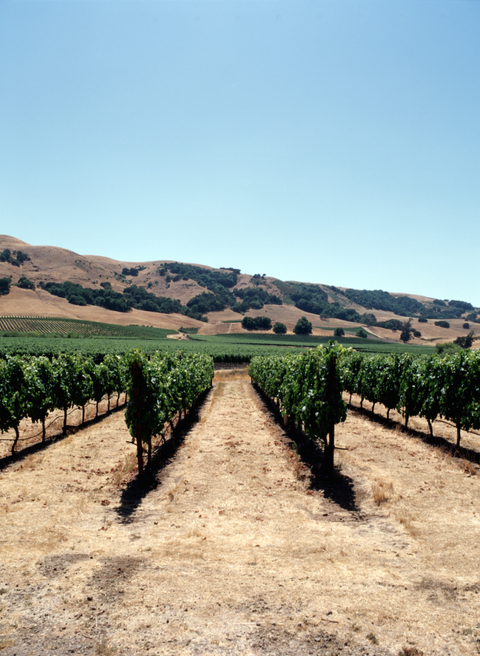 Pro tip
If heading to San Francisco, splurge and book a helicopter ride (San Francisco Helicopter Tours) that will give you amazing views of the Golden Gate Bridge.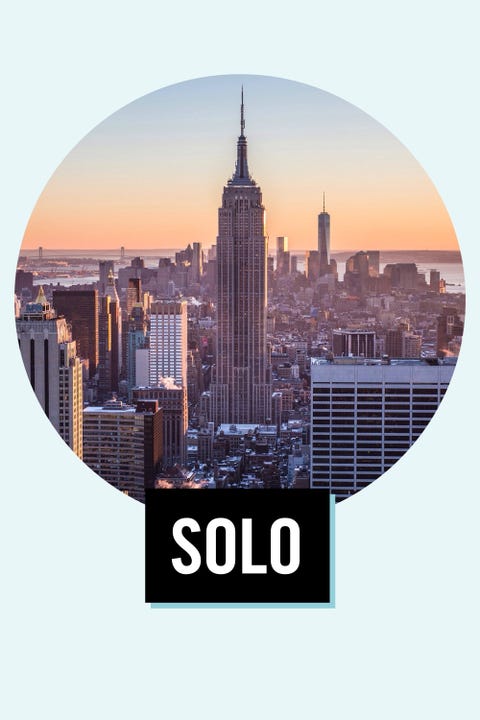 Your cities: New York, NY; Austin, Texas; Sydney, Australia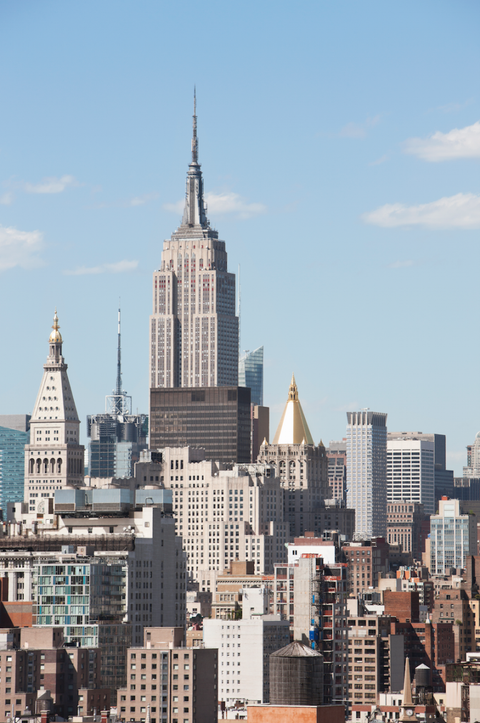 Stay here
In New York, there are *so* many great hotels that it's hard to pick a few. For an experience like nothing else, head to The New York EDITION for modern-luxe lodgings, including an entire bar made of gold leaf. (Real.) For a cool industrial vibe, head to the Ace Hotel (and make sure to grab a cup of coffee from Stumptown.)
If you're traveling to Austin, go ahead and book The Driskill—that is, if you're not afraid of ghosts. The super famous hotel is known for it's old-fashion Texan charm and it's um, hauntings? Yeah, read all about it.
Sydney can be quite pricey when it comes to hotels—but the Sydney Harbour YHA (yes, a hostel) features clean and cozy rooms. The best part/selling point is the stunning panoramic views of Sydney Harbour, including the Opera House.
Eat here
For warmer months, head straight to a rooftop—where you can enjoy the views and a drink. (Midtown? We love The Viceroy's rooftop AKA The Roof or The Refinery Hotel's rooftop. Downtown? The Loopy Doopy Bar at the Conrad puts Prosecco popsicles in their drinks—making for a picture-perfect moment.) For real eats, head to Costata for some steak and pasta and Ken & Cook for all-you-can-drink brunch. If you find yourself in Brooklyn, head to The Federal Bar for cool cocktails and good food.
In Austin, head to Torchy's Tacos for breakfast tacos (so good), then La Barbecue for—you guessed it—some awesome eats (definitely worth the long wait). For cocktails, mosey over to the East side and check out Whisler's—we'll be ordering the Stalker, a gin-based drink with grapefruit, lime, and ginger beer.
In Sydney, go ahead and head over to Lentil as Anything, a non-profit restaurant that lets you pay for what you think the service and food was worth and what you're able to pay—it's a great vibe that focuses on community (perfect for a solo traveler). For food *and* entertainment, book a table at Slide, which features dinner with a side of burlesque, cabaret, and circus performances—you'll be able to chat with your neighbors or just enjoy the show.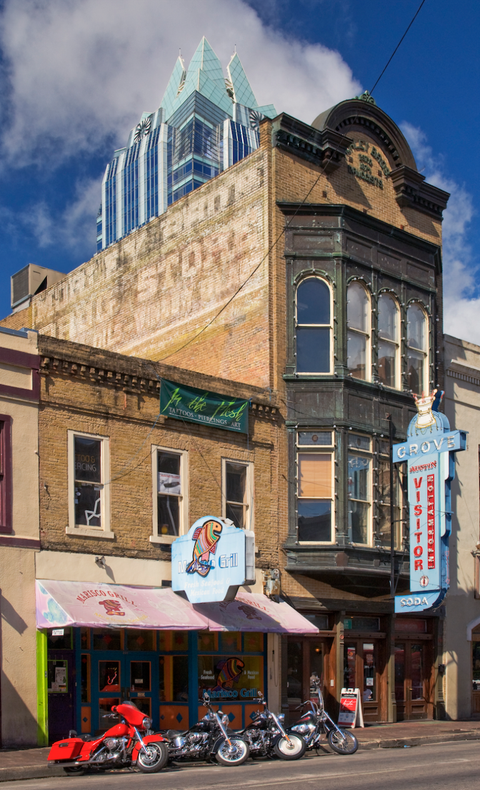 Pro tip
Airbnb is fantastic for all three cities listed—and can give you more bang for your buck. (Plus, you have the option to stay in someone's home, like in their guest bedroom. Perfect for insider recommendations and possibly a built-in tour guide/dinner companion.)
This content is created and maintained by a third party, and imported onto this page to help users provide their email addresses. You may be able to find more information about this and similar content at piano.io