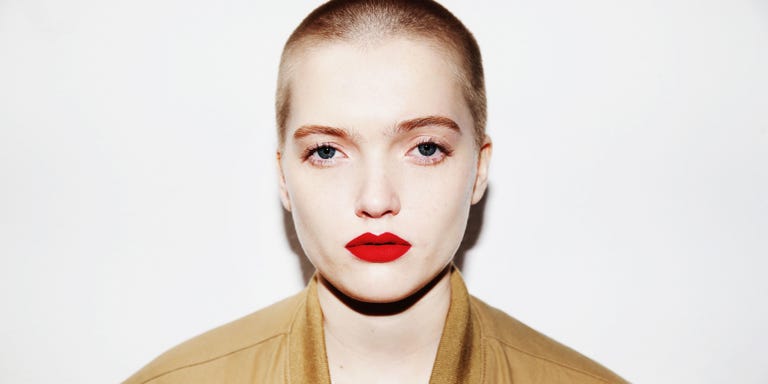 As far as makeup looks go, there are none more canon than the Red Lip, a move so time-honored that it was the oldest trick in the book before *the book* was written. But how do you make it not feel musty and/or boring? Ask Instagram, and you shall receive.
1
Thou Shalt Not GAF About Being Super Groomed
Unless you're going for a high-editorial Marlene Dietrich tribute, treat the MRL as you would a stunning piece of jewelry: faux-carelessly, worn with quiet clothes, brushed-up fluffy brows, and not much else makeup, save for a few lashings of mascara and maybe some liner pushed into the lashline.
2
Thou Shalt Not Limit Thyself to One Shade
Lip contouring in action. Generally, dark around the edges, lighter in the center gives the illusion of fullness and a perfect shape. 
3
Thou Shalt Say "F*ck It" to Staying Within the Lines
On the other end of the spectrum, we've got the angora sweater of lipstick here, in which you run your fingertip to soften the edges for a just-been-carefully kissed effect. This is the anti-Instagram makeup.
4
Thou Shalt Let It Shine
Rule #43 of makeup, though it can't hurt to repeat it here: A contrast in textures looks best, so if your mouth is dry, go wet elsewhere, like with a dab of grease on the eye.
5
Thou Shalt Not Limit Lipstick to Thy Mouth
For a definitively un-old-fashioned act of daring, use a red in your crease, then again—mixed with something balmy—all over the lid. So now.