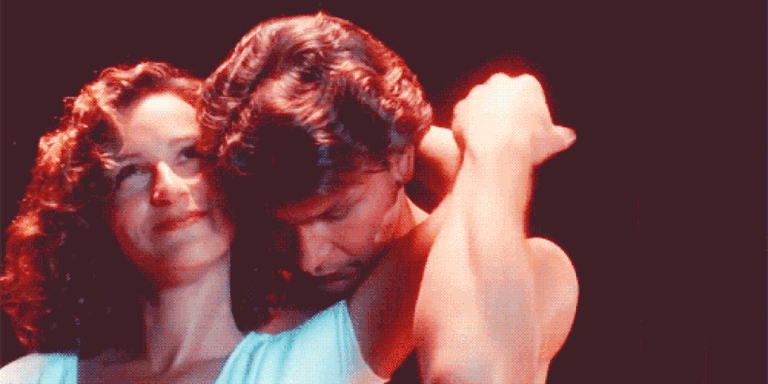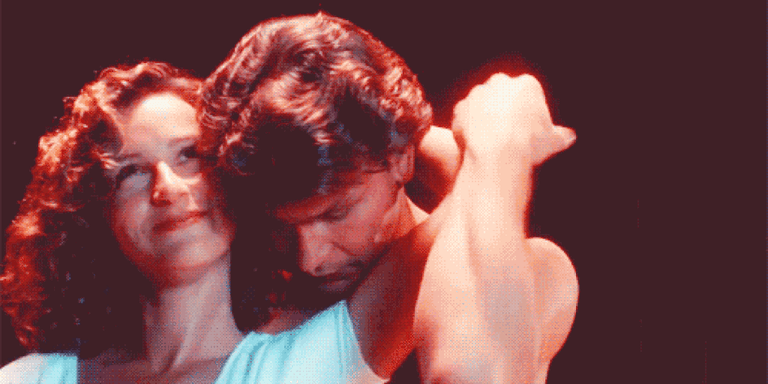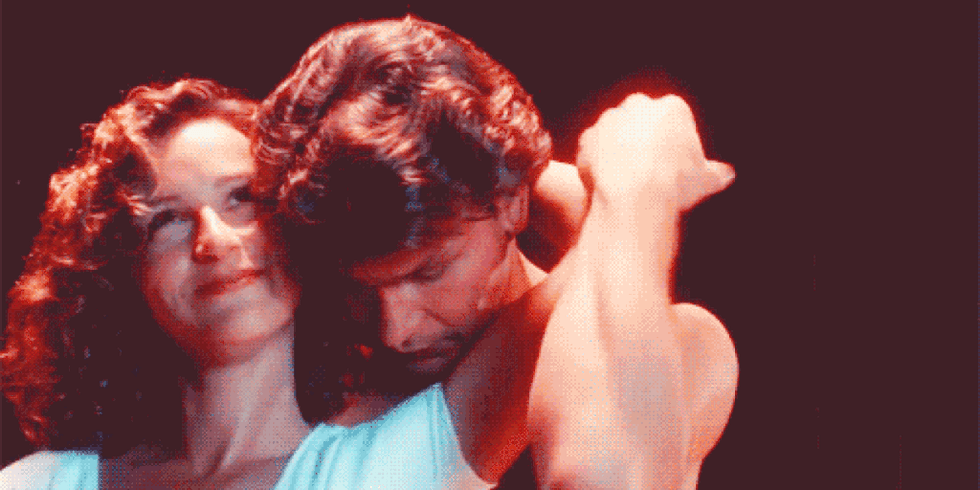 Much like every other job in the world, being an actor means you have to work with people you don't like. And sometimes those people are your co-stars. And sometimes you have to kiss them and/or pretend to have sex with them while secretly suppressing a thousand eye-rolls.
The struggle sounds truly real, but it's also pretty amusing to watch actors lock lips knowing they were allegedly like 😒 when the cameras weren't rolling. Scroll down and see for yourself.
(Note: Some of these clips are slightly NSFW. Unless your work is chill with you watching people make out.)

1
Jamie Dornan and Dakota Johnson: 'Fifty Shades of Grey'
Despite trying to convince everyone that yes, they totally get along, and no, they aren't feuding, the internet loves to speculate about Jamie Dornan and Dakota Johnson disliking each other. Which, if you've ever watched interviews from their press circuit, isn't too hard to believe. The alleged lack of love between them also explains some of the less passionate moments of passion in their films. (Ahem, see above.)
2
Gillian Anderson and David Duchovny: 'The X Files'
3
Lauren Graham and Scott Patterson: 'Gilmore Girls'
Lorelai and Luke are 1,000 percent couple goals on Gilmore Girls, so it's understandable that most fans are in a deep state of denial about the fact that Lauren Graham and Scott Patterson weren't exactly best buds. 
"It's fine. I think these characters have a great chemistry and that does mirror our chemistry as people," Graham told TV Guide in 2005. "We're not intimates. We talk kind of how we talk [on the show]. We work well together." (Oh, and she was also asked directly if they're friends, and responded with a straight "No." This kiss says otherwise.)
4
Nathan Fillion and Stana Katic: 'Castle'
According to Us Weekly (as well as pretty much the entire internet), Nathan Fillion and Stana Katic "despise each other"—though their reps tried to mitigate reports of tension. 
"They will not speak when they are off set, and this has been going on for seasons now," a source told Us in 2016. "This season, it got so out of hand they made Stana and Nathan go to couples counseling together."
But...but...look how cute this moment is! 
5
Patrick Swayze and Jennifer Gray: 'Dirty Dancing'
This entirety of this film rests on the premise that the two main characters have sexual tension, which makes the fact that they didn't enjoy working together oh-so hilarious. The issue? Swayze thought his co-star was  "emotional" and didn't love her frequent "silly moods." To quote: "I was on overdrive for the whole shoot—staying up all night to do rewrites, squeezing in dance rehearsals, shooting various scenes—and was exhausted a lot of the time. I didn't have a whole lot of patience for doing multiple retakes." 
Doing multiple takes of scenes like this one doesn't sound like the worst thing in the world, but sure, okay. 
6
Debra Winger and Richard Gere: 'An Officer and a Gentleman'
Look, no offense to Richard Gere or Debra Winger, but this isn't a great kiss. So, the fact that these two reportedly didn't get along on set isn't a shock. (FYI, Winger described her co-star as a "a brick wall," while he said there was tension between them.)
7
Sharon Stone and Billy Baldwin: 'Silver'
Sharon Stone and Billy Baldwin had some seriously passionate on-screen moments in Silver, but apparently they simply could not with each other. In fact, writer Joe Eszterhas said Stone disliked Baldwin so much that she bit his tongue on set (she laughed this off), and he described her as having "thin lips, [and] okay breath." Certainly makes watching this scene more amusing. 
8
Claire Danes and Leonardo DiCaprio: 'Romeo + Juliet'
Claire Danes and Leonardo DiCaprio played Shakespeare's most iconic star-crossed lovers in Baz Luhrmann's Romeo + Juliet (note: the plus sign makes it extra hip), but they were at odds on set. Rumor has it that Danes didn't like her co-star's jocular behavior at work, and even went out of her way to avoid him. 
This passionate swimming pool moment is clearly a testament to what good actors they are, and nowadays the pair get on fine. Danes even called DiCaprio a "genius" during awards season.
We're nominated for a Webby Award—but we need your vote to win! Vote for the Women and Guns project here.