We're Calling It—These Beauty Trends Are Going to Be Everywhere at the Met Gala
Chances are, we're going to see polished hair and iconic eyes.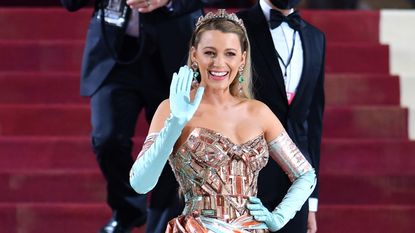 (Image credit: Getty)
We don't know about you, but over at Marie Claire our official countdown to Met Gala Monday has begun. We've marked our calendars for May 1, have discussed ad nauseam how we think the "Karl Lagerfeld: A Line of Beauty" will translate on the red carpet, and have made our predictions on what celebrities are going to show up with the most go-down-in-history, I-can't-stop-staring-at-it glam. As for what those looks will be? They're going to run the gamut—after all, a legend like Karl Lagerfeld created decades of inspiration.
"You can do such a deep dive into every runway look that Chanel, or Fendi, or Chloe, or anything Karl Lagerfeld adjacent. I think we're going to see a lot of runway looks; whatever a person identifies with, they're going to be able to find something that speaks to them," says celebrity makeup artist Lisa Aharon. "It's not as direct as Gilded Glamour where you knew you were going to see pearls and metallics—this one's going to be fun."
Expect a mix of soft, monochromatic, fresh-faced makeup and sleek ponytails balanced out by the occasional siren eye and textured updo. Nothing is off limits and the beauty trends aren't set in stone—but, we've tapped the best makeup artists and hair stylists in the business to get a gist of what to expect. Will our predictions prove to be true? Only time will tell, so circle back to Marie Claire the first Monday in May.
Sharp Eyeliner
While some celebs are sure to get a bit creative with their interpretations, it's a safe bet that some will lean very literal this year. "With the theme being "Karl Lagerfeld: A Line of Beauty," I'm predicting elongated sharp liners playing onto the siren eyes trend," says celebrity makeup artist Shadi Malek. Think: A classic cat eye, a graphic wing, or even a metallic accent along the lower lash line.
Chanel-Inspired Shadow
While Lagerfeld's legacy spans a range of fashion houses, his looks from Chanel's archive are likely to pull a lot of weight—especially in the beauty department. "I think we're going to see Chanel at its cleanest and then Chanel with the rainbow, ombré eyes and appliques," predicts Aharon. "Chanel has never shied away from makeup looks when they've been necessary, so it leaves a lot of room for interpretation."
Low Key Hair
"Since the theme is in honor of Karl Lagerfeld and all he's done with fashion, I think of Chanel. Chanel is timeless and classic. With that comes simplicity, therefore I'm not anticipating very extravagant looks or over-the-top hairstyles," says hairstylist Irinel de León. "I predict more subdued hair and major details on dresses." But don't let subdued be mistaken for boring. In fact, Henney thinks that hair accessories will be the key to creating a cohesive ensemble.
Fresh Faces
Marie Claire's Beauty Director Deena Campbell and Malek agree: Barely-there makeup is going to be everywhere. Fashion is going to be at the forefront and elegance at an all-time high, so complexions will likely have a softer, less fussy appearance. Blush will be subtle, bronzer barely-there if at all, and highlighter more natural than shimmery or glittery.
Sleek and Slicked Back
Overall, it's looking like sleek, soft, and shiny hair will be taking over. "I believe there will be more classic and polished hair moments for this year's Met Gala," predicts de León. "As an ode to Karl, Chanel, and maybe even Chloe from his time there. I can see hair moments being sleek, and clean with minimal texture, which can easily be achieved with a tool like the Dyson Corrale."
Karl Lagerfeld 2.0
A hot take from Aharon? "Somebody's definitely going to look like Karl himself…somebody has to do something like that." Maybe that means some no makeup and sunglasses? A wig? Only time—and the invite list—will tell.
A hot take from Aharon? "Somebody's definitely going to look like Karl himself…somebody has to do something like that." Maybe that means some no makeup and sunglasses? Some bleached hair? Only time—and the invite list—will tell.
Natural Textures
While sleek, straightened hair will have its place, de León thinks that just as many stars are going to fall on the other end of the spectrum. "I'm also anticipating the accentuation of natural hair textures as well," she tells us. Expect big curls, bodyful styles, and maybe even a sculptural updo reminiscent of Lupita Nyong'o's 2019 look.
Classic Red Lipstick
There's always at least one star that brings a taste of Old Hollywood to the Met Gala, but you can likely expect retro beauty looks by the dozens on the carpet. "I think there will be a lot of classic chic glam on the red carpet. I am predicting some bold red lips," says celebrity makeup artist Tobi Henney. As for what said lipstick will be paired with? Maybe some liner (peep the prediction above) or a more intense eye.
Low Ponytails
Creative director of Evo Haircare and trend forecaster Tom Smith has his bet on sleek, low ponytails dominating the red carpet. The good news? This one is super easy to recreate at home. You'll need a styling gel, a boar bristle brush, and an elastic. If you want to take it to the next level, have a hair ribbon on standby.
Celebrity news, beauty, fashion advice, and fascinating features, delivered straight to your inbox!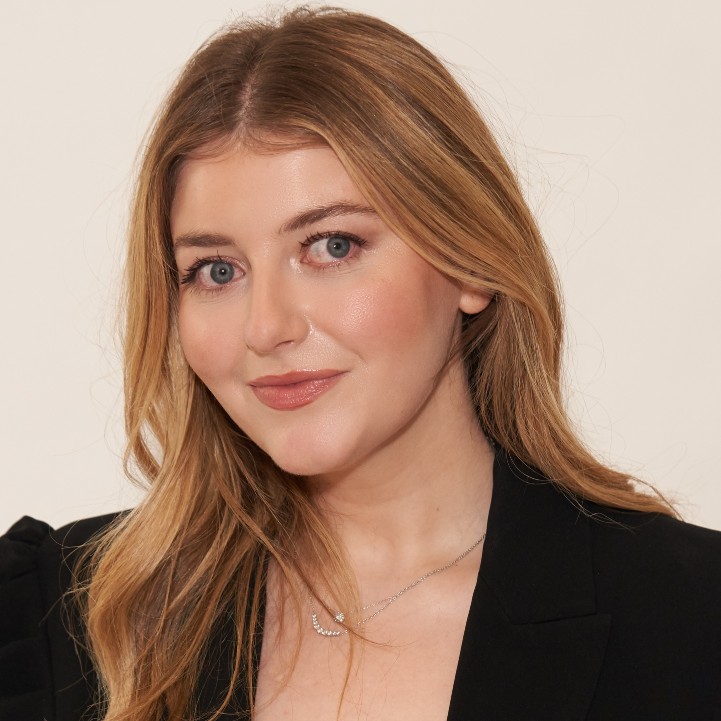 Samantha Holender is the Beauty Editor at Marie Claire, where she reports on the best new launches, dives into the science behind skincare, and keeps up with the latest trends in the beauty space. She has previously written for Us Weekly, Popsugar, Makeup.com, Skincare.com, and Philadelphia Wedding. Follow her on Instagram @samholender.