Demi Lovato Chopped Her Hair Into a Bob
HOW DOES IT LOOK SO GOOD?!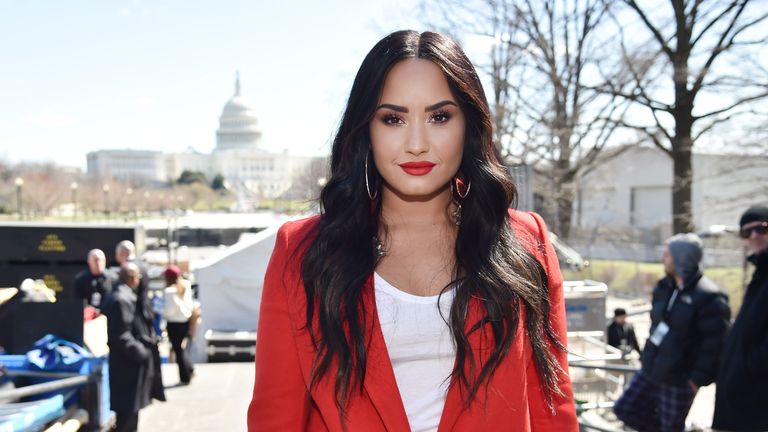 (Image credit: Getty Images)
Short haircuts are kind of like the flu—once one person gets it, everyone else gets it. At least, that's the case in Hollywood, because in the last week alone, we've seen both Kylie Jenner and now Demi Lovato chop off all their hair into bobs.
In a story posted to her Instagram last night, the singer revealed that she had cut all of her signature long, dark waves into a piece-y, layered bob. In the past, major hair changes were part of Lovato's calling card, but it's been almost an entire year since she last experimented with her hair.
Of course, Lovato—like most celebrities—is a hair-extensions enthusiast (yes, you can almost guarantee that those hip-length waves are all fake), and I've noticed she has a habit of taking them out and going for a cropped cut when the temps rise.
It's possible her short hair won't last longer than a few months, but until then, I'll be taking my cues from Lovato. Maybe it's time for me to chop a foot off of my hair, too? Then again, maybe not.
RELATED STORY