What's the Most You've Spent on Beauty?
Four women spill about their beauty splurges.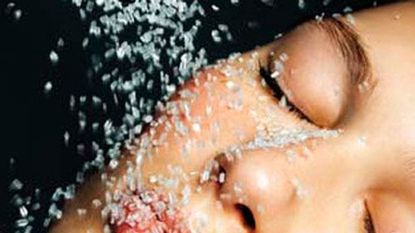 (Image credit: Greg Delves)
RIO DE JANEIRO, BRAZIL
Marina, 29, a personal trainer, spent thousands.
$5000 on liposuction
"I was overweight, then I lost the weight and everything was sagging, so I decided to have the surgery. I removed a bit from the sides and below the waist, then had it placed on the top portion of my butt! It was such a change in my life. I went from being an unhappy architecture student to a personal trainer. Now, I teach spinning classes, and I get around by biking and walking. My life is much better. I feel healthier and prettier. In my opinion, it was worth every penny I spent."
NEW YORK CITY, USA
Barbra, 31, a pastry chef, spent under $100.
$61 on Bliss soap and pedicures
"I get weekly pedicures and always opt for the 10-minute leg massage! It feels so good after a day on my feet. And I've used Bliss Mammoth Minty Scrub Soap for years. I don't wear makeup to work in a kitchen, so my beauty regimen is basic. My splurges are about pampering myself."
MEXICO CITY, MEXICO
Gabriela, 31, a restaurateur, spent thousands.
$2300 on laser treatments
"I had laser hair-removal on my legs and armpits. It took about a year to complete, but the good news is I never have to shave or wax again! And there is one out-there beauty secret that my friends and I use, and the only cost is one tortilla— which you burn. Then you mix the tortilla ash with some toothpaste and use it to whiten your teeth. I have a thing about white teeth, and this works!"
DUBAI, UNITED ARAB EMIRATES
Maria Beatriz, 32, a computer engineer, spent thousands.
$4000 on a boob job
"I had it when I was 26, single, and working in Venezuela, where I come from. It was a big investment: I spent almost two months' salary! I'd wanted bigger breasts ever since I was a little girl. I just thought my body would look nicer—it wasn't an obsession. Cosmetic surgery is not a taboo in Venezuela. People speak openly about it. It's the same in Dubai, where I live now. Appearances are very important in this region. People want to look great— and they're going to invest in it."
PRAGUE, CZECH REPUBLIC
Kamila, 26, a model, spent hundreds.
$148 on Chanel and Body Shop products
"I love Chanel makeup! My favorite is the Vitalumière Satin Smoothing Creme foundation—it's very light and makes my skin look fresh the whole day. I use their Ruban Perle Creme Illuminator on my eyes and cheeks and Les Quatre Ombres Eye Shadow because they stay on forever. I am also addicted to Body Butter from the Body Shop, which I use every morning and evening. And I'm thinking about getting hair extensions in the future, but I haven't yet!"
Marie Claire email subscribers get intel on fashion and beauty trends, hot-off-the-press celebrity news, and more. Sign up here.