The 16 Best Deep Conditioners for Bleached Hair in 2023
Also known as: How to restore your platinum hair to its former glory.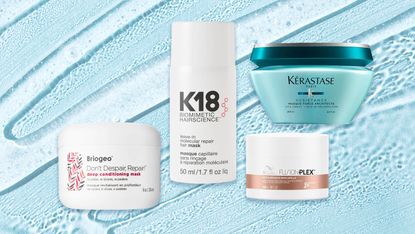 (Image credit: Future)
Marie Claire Newsletter
Celebrity news, beauty, fashion advice, and fascinating features, delivered straight to your inbox!
Thank you for signing up to Marie Claire. You will receive a verification email shortly.
There was a problem. Please refresh the page and try again.
I've been dyeing my hair blonde for the greater part of a decade, which means my strands have been through the ringer. Bleach is a necessary evil—it gives me the platinum, bronde, or honey hue I'm after, but can leave my ends looking dry, dehydrated, and quite frankly, scraggly. Enter the best deep conditioners for bleached hair, which have been my literal saving grace. A 10 to 20-minute treatment just once a week has kept my hair in a happy, healthy, and hydrated state. The products I've tried run the gamut, from drugstore options that leave my hair silky and smooth to luxe masks that are surprisingly worth the splurge.
With that in mind, I've compiled a list of my personal favorite deep conditioners—and consulted with Matrix brand ambassador Rachel Bodt and XMONDO founder and CEO Brad Mondo for their tips and tricks. Here, you'll find the best deep conditioners for every concern, be it brassiness, dryness, or dullness.
Do I Need to Use a Deep Conditioner?
Yes, you need to use a deep conditioner on bleached hair, Mondo tells us—especially if you want to have the best hair possible. "Deep conditioners have a high concentration of extremely beneficial ingredients that promote the healthiest hair possible," he says. "They're an easy way to get a quick pick-me-up and noticeably softer, easier to manage hair in minutes."
Bodt seconds that, adding that deep conditioners infuse hair with protein and moisture.
How I Use a Deep Conditioner?
Mondo recommends deep conditioning every wash if your hair needs the extra TLC, using it in place of a regular conditioner. If you're looking for a more penetrating mask application, Mondo says, "I recommend putting a plastic bag over your hair and then wrapping a towel on top of that. This will keep your head as hot as possible which will help expand the hair fibers and get the hair mask to work on a deeper level." Deep conditioners work best on damp hair and should sit on the head for anywhere from 10 minutes to overnight, depending on the conditioner.
However, over-conditioning is possible, especially if you have fine hair, and leaving in the conditioner can lead to excessive protein and moisture in strands. Bodt says, "If you have fine hair or are worried about losing volume, be mindful as it can weigh your hair down when it comes to styling." To avoid this, be sure to read your deep conditioner's instructions carefully, and if you notice your hair feeling weighed down and greasy, cut back a bit until you find the most balanced conditioning routine for you.
What to Look For in Deep Conditioner for Bleached Hair
You're going to want to seek out a product with hydrating ingredients like glycerin, hyaluronic acid, and ceramides to nourish and moisturize the hair shaft. You'll likely also want to see a natural oil, such as avocado oil or olive oil extract.
Certain hair masks will be formulated for specific hair types. For example, someone with coarse hair can tolerate a heavier formula than someone with uber-fine hair, who might get weighed down by the excess of hydration.
The Best Deep Conditioners for Bleached Hair
Other Tips to Repair Bleached Hair
If your hair is damaged beyond repair, try products that stimulate growth, like hair growth shampoos and hair growth oils.
"Emphasize on maintaining a good balance of protein and moisture, because too much moisture can make your hair heavy or too much protein can leave your hair brittle," Bodt advises. "You also want to add something to repair the bonds that have broken during lightning services."
Using products like the Matrix Total Results Unbreak My Blonde will infuse hair with citric acid that helps strengthen and soften hair. Mondo, who has seen his fair share of bleach fails, recommends:
Staying away from hot tools;
Deep conditioning at least every other wash;
Sleeping with a silk pillowcase;
Getting a haircut to remove excess damage on bleached hair.
Meet the Experts
Celebrity news, beauty, fashion advice, and fascinating features, delivered straight to your inbox!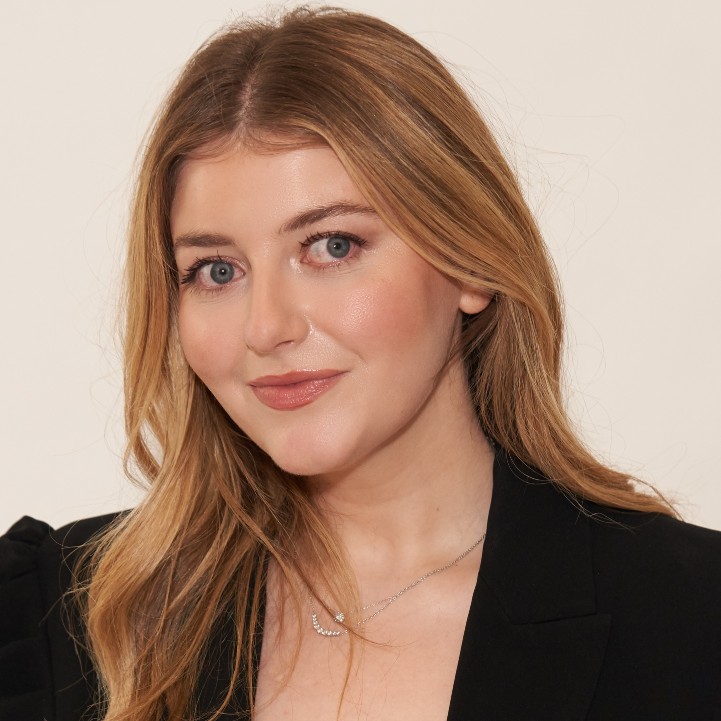 Samantha Holender is the Beauty Editor at Marie Claire, where she reports on the best new launches, dives into the science behind skincare, and keeps up with the latest trends in the beauty space. She has previously written for Us Weekly, Popsugar, Makeup.com, Skincare.com, and Philadelphia Wedding. Follow her on Instagram @samholender.