25 Easy Hairstyles for When You're Running Late
Bad hair days? Never heard of 'em.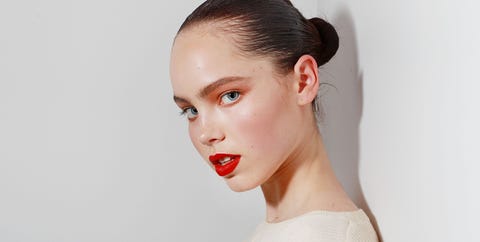 Lisa Maree Williams
Getty Images
We've all been there: You woke up with absolutely zero time to even run a comb through your hair and you have to be somewhere in a flash. Or maybe you simply want no part of getting into a wrestling match with your hair. Don't sweat it—just try one of these crazy-fast (and chic!) hairstyles, and you'll be out the door in no time. Okay, if you haven't done them before, they might take a couple of minutes, but practice makes perfect, right? Below is a comprehensive list of YouTube tutorials for each style. Trust us, the results will save you so much time and energy.
In just a few simple steps, you can quickly transform your limp, frizzy, or bedhead hair into a non-basic beauty look. From various takes on a topknot to a super easy crown braid, the effortless style options are endless. Ahead, watch these these beginner-friendly style, suitable for every hair texture and length, that'll be sure to make you look put-together even when your hair decides to wake up on the wrong side of the bed. Welcome to your week of really great hair days.
This content is created and maintained by a third party, and imported onto this page to help users provide their email addresses. You may be able to find more information about this and similar content at piano.io