The 15 Best Korean Moisturizers of 2023
Intense hydration and sensitive skin-approved formulas, coming right up.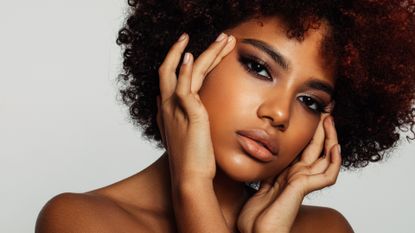 (Image credit: Getty)
By this point, you've probably know by heart the best Korean skincare brands and have stocked up on all the best Korean face and sheet masks and Korean sunscreens. Still, amid all the K-beauty products out there, one of the best remains the tried-and-true Korean moisturizer. Why? "The Korean philosophy for skincare is very hydration focused," explains Alicia Yoon, founder of K-beauty brand Peach & Lily.
Each and every moisturizer on this list is designed to repair the skin barrier, soothe skin, and provide a plumped-up appearance. From cult-favorite K-beauty brands like Lineage and Sulwhasoo to up-and-coming lines like Hanacure, allow us to present the best Korean moisturizers available Stateside to quench your skin with.
What to Look For
"Korean beauty moisturizers strive to ensure deep hydration regardless of texture or if the formula is oil-based or oil-free," says Yoon. So, whether you need a lightweight Korean moisturizer for oily skin or have dry skin and require a rich, peptide-packed formula, your favorite Korean moisturizer will have you covered.
This is largely personal preference, but texture is huge factor when selecting the best moisturizer for you. On this list, you'll find some gel and water creams, which are ideal for summer months or those with oilier skin types, as well as rich creams and emollients, which are great for dry skin types.
The Best Korean Moisturizers
Meet the Expert
Samantha Holender is the Beauty Editor at Marie Claire, where she reports on the best new launches, dives into the science behind skincare, and keeps up with the latest trends in the beauty space. She has previously written for Us Weekly, Popsugar, Makeup.com, Skincare.com, and Philadelphia Wedding. Follow her on Instagram @samholender.