The 18 Best Eye Creams for Puffiness in 2023, According to Editors and Experts
Who says you didn't get eight hours of sleep?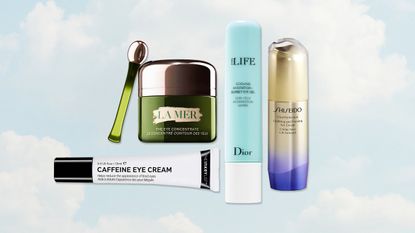 (Image credit: Future)
Marie Claire Newsletter
Celebrity news, beauty, fashion advice, and fascinating features, delivered straight to your inbox!
Thank you for signing up to Marie Claire. You will receive a verification email shortly.
There was a problem. Please refresh the page and try again.
Ever wake up in the morning with puffy eyes? Yea, same. While dunking your entire face in an ice bath is a worthwhile solution (seriously, the technique is all over TikTok), slathering on one of the best eye creams for puffiness will work just as well—and be a heck of a lot more enjoyable. Whether you're partial to gel formulas and serums or gravitate towards rich, creamy creams that layer flawlessly under makeup, there's a de-puffing, cooling, and hydrating eye cream out there that will make your under eyes look fresher than ever.
That said, there are a ton of eye creams to choose from. It can be overwhelming to weed through all the claims and marketing jargon. And when eye puffiness is your primary pain point, you need a product that addresses the swelling. Caffeine and hydrating ingredients are going to be your BFFs. To make your shopping as easy as can be, we did our research, tested a range of products, and spoke to the experts to hunt down the best eye creams for puffy eyes.
Overview
The Best Deals on Eye Cream for Puffy Eyes
What to Look For in a Puffy Eye Cream
Not only can retinol be a transformative ingredient for your entire face, but it can also substantially improve the look of your under eye area. "Retinol helps stimulate collagen and helps reduce the hyperpigmentation which is common in this area," says board-certified dermatologist Dr. Karan Lal. That in mind, you're not going to want to double dip—pick a retinol eye cream specifically designed for the delicate skin under the eye.
This is pretty much the baseline for any good eye cream. Dry and dehydrated skin is only going to contribute to puffiness. Moisturizing ingredients are far and wide, but it's best to make sure your eye cream has been proven to boost moisture. "Ceramides and hyaluronic acid will make sure the skin is hydrated," says board-certified dermatologist Dr. Morgan Rabach. "Peptides can also help repair damaged collagen, which is prevalent in the aging eyelid region," adds Dr. Lal. Glycerin, fatty acids, and squalane are also worth noting.
"Caffeine is another great ingredient which helps shrink blood vessels in the skin which reduces puffiness, albeit temporarily," says Dr. Lal. If you want to up the ante on the puffiness-reducing power, pop your caffeine-infused eye cream in the fridge before application.
While in large part fragrance in a product is personal preference, just be warned that it can exacerbate puffiness via an allergic reaction. Fragrances can also react with the sun and cause hyperpigmentation. "Hyperpigmentation in this region can last for months to years," says Dr. Lal. A product that contains fragrance isn't necessarily bad, but just use extra caution if you have sensitive skin or eyes.
The Best Eye Creams for Puffy Eyes
The products on this list have been vetted by Marie Claire's Beauty Editor, Samantha Holender (a.k.a. yours truly) and Marie Claire's Beauty Director, Deena Campbell; or have been hand-selected by a board-certified dermatologist. Each and every one includes ingredients clinically proven to deliver de-puffing results, is highly rated by reviewers, and provides hydration. While the *best* eye cream for you will vary based on personal preference, you truly can't go wrong with one of the items on this list. For a more personalized recommendation or if you have any concerns, check with your board-certified dermatologist.
What Causes Puffy Eyes?
First things first: Puffy eyes are normal. Dr. Rabach explains that people can have a genetic predisposition to puffy eyes as a result of fat piercing through the muscle. So, if you've inherited under-eye bags from your family, don't expect your puffiness to disappear overnight. But (and this is a biggie) sometimes puffy eyes are the result of easy-to-change lifestyle habits. "Eating salt can cause water retention and seasonal allergies, or allergies to eyes creams, can cause swelling and fluid build up around the eye," explains Dr. Rabach. Another possibility? You're not getting as much shut eye as you should. "Poor sleep also contributes to puffy eyes," adds Dr. Lal.
When Will I See Results?
In short: The best eye creams can reduce puffiness. That said, it's important to have reasonable expectations. A few pats of product isn't going to completely remove the puffy under eyes you've had your entire life. The right ingredients can, however, make a visibly noticeable difference—it's just going to take time.
"Don't expect overnight miracles and don't expect 100 percent improvement," says Dr. Lal. "Eye creams and serums are great for those that want something to do at home, but they do not replace in-office procedures. Eye creams and serums are a supplement to procedures and take, on average, eight to 12 weeks to see improvement. It just takes that long to stimulate collagen and improve skin quality."
Meet the Dermatologists
Celebrity news, beauty, fashion advice, and fascinating features, delivered straight to your inbox!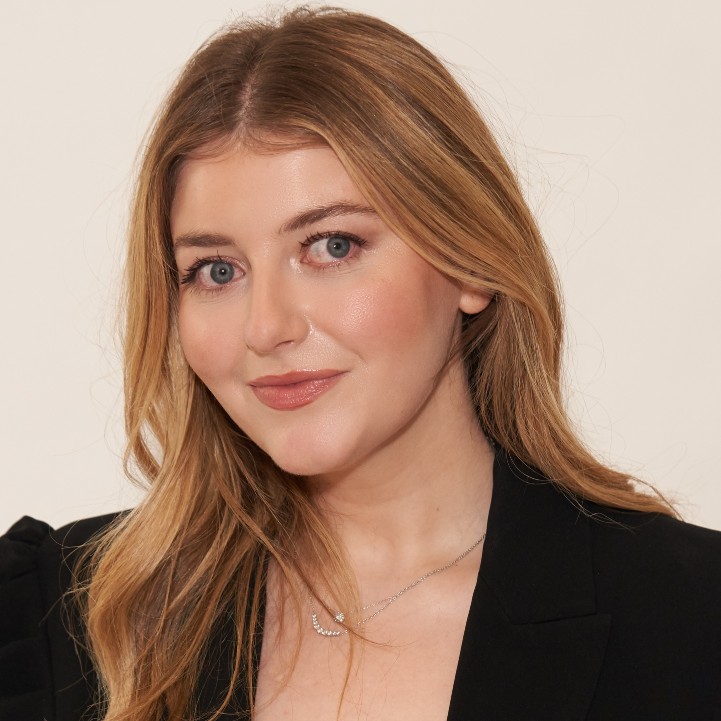 Samantha Holender is the Beauty Editor at Marie Claire, where she reports on the best new launches, dives into the science behind skincare, and keeps up with the latest trends in the beauty space. She has previously written for Us Weekly, Popsugar, Makeup.com, Skincare.com, and Philadelphia Wedding. Follow her on Instagram @samholender.