Editors handpick every product that we feature. We may earn commission from the links on this page.
10 No-Style Hair Ideas That Look Amazing
Bet you've got one on your wrist right now.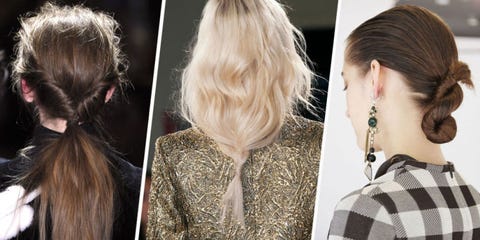 Unlike the elusive bobby pin (you've either got a whole pack or you can't even find one, amirite?), the elastic never lets you down. But real talk: Even though you've always got one at the ready, do you *ever* use it for anything other than a messy bun/pony? Add a few more looks to your repertoire from the ones ahead, and never crawl on the floor desperately searching for a tiny piece of bent metal again.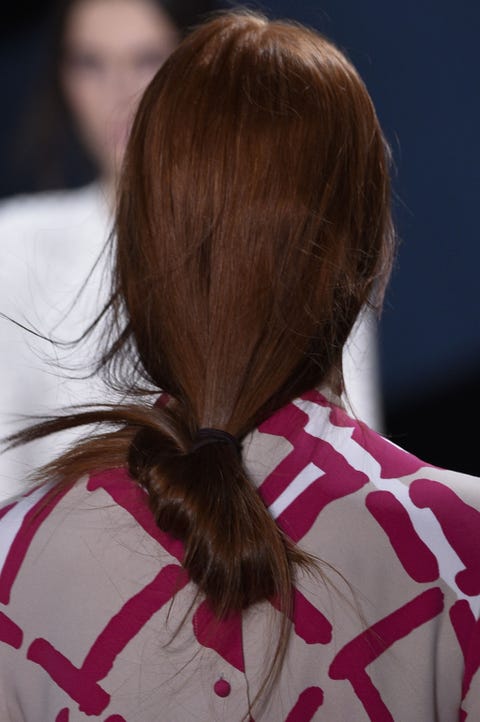 The Low-Slung Loop
Most of us would arrange it so the loop rests at the nape of the neck, but there's a certain charm to falling-out styles, as seen at Derek Lam. Just make sure your outfit is more apéritif than après-gym—high-low, and all that.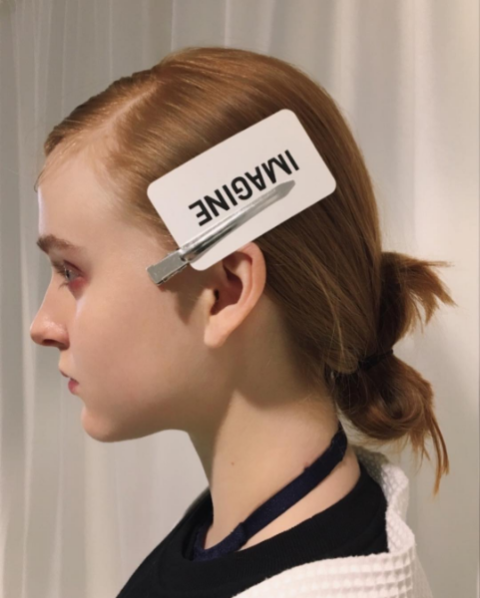 The Vertical Bow
Another loop...with a twist, har har. At Ryan Roche Fall 2017, stylist James Pecis bricoleur-ed a Topsy Tail, but with some care and practice, you could invert your pony without a special tool, then fold the tail onto itself, sticking the ends through the elastic to make a north-south bow.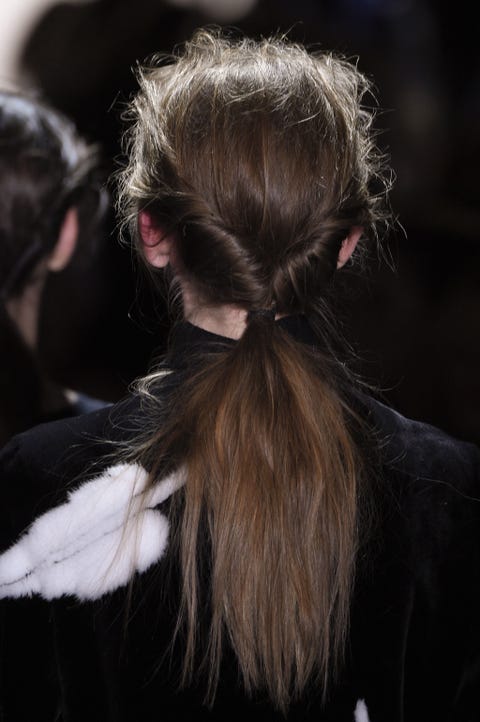 The Conjoined Twists
At Prabal Gurung, hair on each side of the head was twisted, then brought together at the back. Run your hair back to front over the crown for flyways, which, no, are *romantic,* not embarrassing.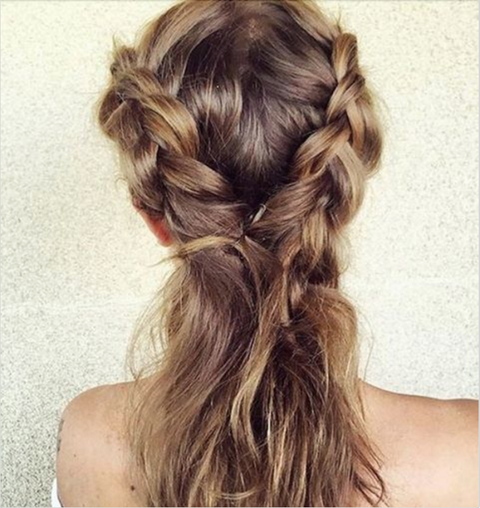 The Conjoined *Braids*
Yup, mega pretty wedding hair that only requires one elastic. (If you replaced the pins here with a clear band, that is.)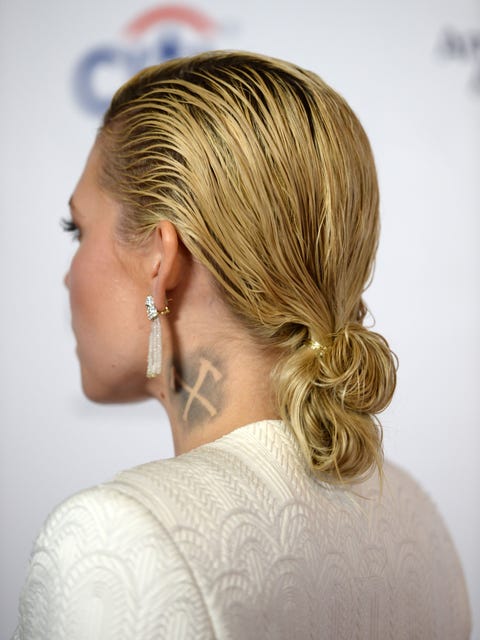 The Wet Knot
Trying this on actual wet hair not advised (stretching, breakage, etc.), but on product-dampened tresses à la Skylar Grey at the Grammys? Yes, please. Apply your conditioning treatment of choice, comb through for even distribution/those cool tooth tracks, then make a loop with the ends on top. Fold those over and tuck in for a ripply effect.
This content is created and maintained by a third party, and imported onto this page to help users provide their email addresses. You may be able to find more information about this and similar content at piano.io